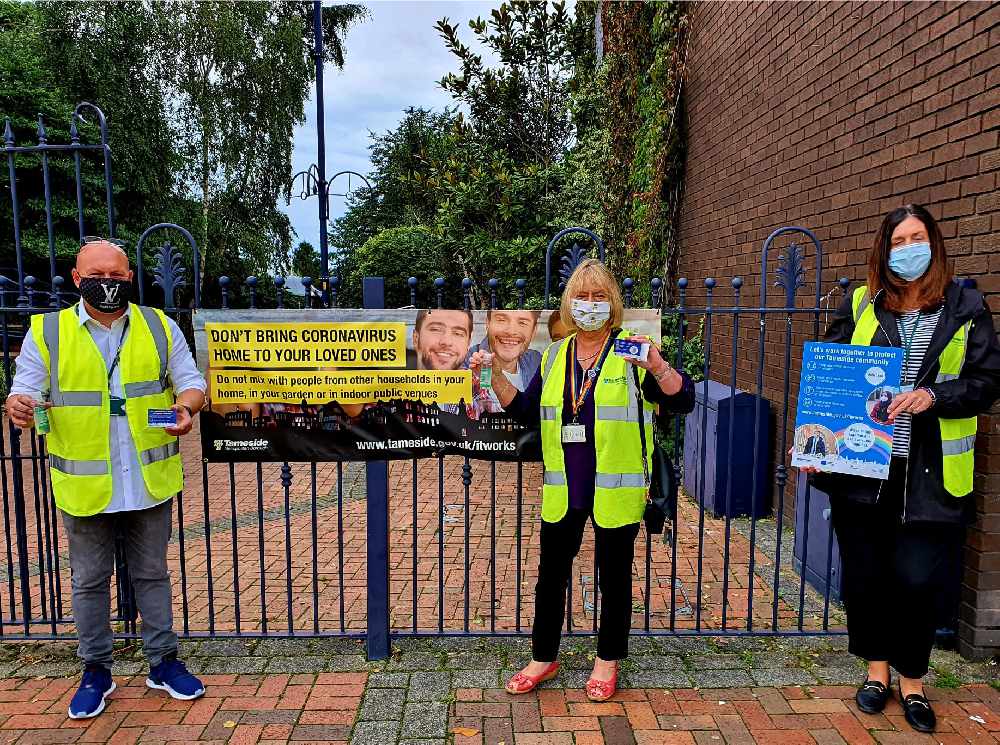 Praise has been given to Tameside's 'Community Champions' ahead of the programme's first anniversary.
The 'Champions' initiative was founded on 7 September last year and aims to inform about the Covid-19 pandemic and share the information with communities.
There are more than 270 community champions currently in Tameside, who between them reach thousands of people in what can be traditionally hard to reach areas.
Champions are contacted through email, social media and virtual meetings. They're given the latest Covid-19 data and also listen to a guest speaker on a variety of health and community subjects.
In 2021, the champions focussed their efforts on communicating and promoting the vaccine rollout, with Tameside Council saying that this has been particularly helpful with the diverse communities, who have actively engaged with ethnic communities where vaccine hesitancy is prevalent.
Dr Jeanelle De Gruchy, director of public health in Tameside, said: "The Community Champions programme in Tameside was something that we set up early on in the COVID pandemic to ask people in the community to join so that we could speak directly with people.
"We wanted to find out how they were experiencing COVID in the community, what their experiences are, but also how they understood the messages that were coming through from national government or indeed from ourselves.
"This information then disseminates. These people will spread the message in their community and hopefully that's the way we tackle any misinformation."
Dr De Gruchy says the champions have been effective in engaging with hard to reach groups.
"One excellent example was around what the champions were doing for the Indian Community Centre.
"They've helped to share important information around COVID testing and more recently around vaccination."
The programme isn't just focused on the Covid-19 pandemic. The Age Friendly Group of Community Champions created a programme called 'Couch to Out and About', which encouraged older people to get out and exercise.
Dr De Gruchy added: "It's recognising that older people have spent so much time inside, ensuring that they were protected.
"Now people need that encouragement now to get out, take some fresh air and take some walks and get out and about in the community.
"It's not rocket science, is it? If you can connect with people about issues that really mean something to them we can make things so much better for people who do struggle."
Whilst Covid is still at large and prevalent in Tameside, the community champion programme will now move to other areas such as health and wellbeing, social prescribing and community development.
Further workshops are planned for the autumn in conjunction with the champions. As restrictions are lifted there and plans for more face to face engagement, a more inclusive sharing of information and a widening of the programme.
Read more from the Tameside Reporter
Click here for more of the latest news
Click here to read the latest edition of the paper online
Click here to find out where you can pick up a copy of the paper