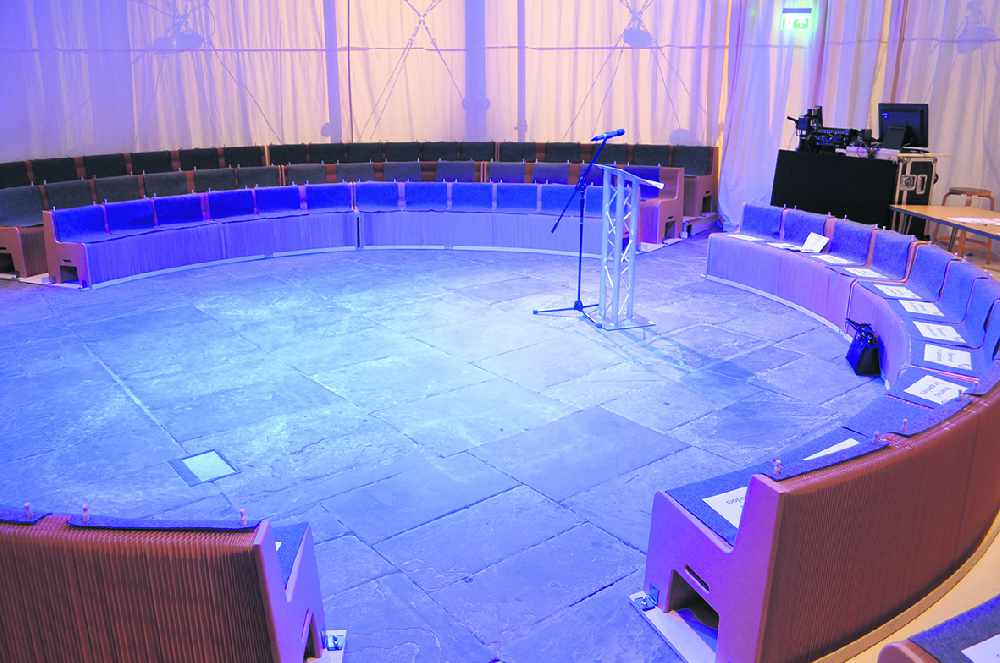 As the Royal Exchange Theatre's Festival of Culture comes to an end this weekend, the Den theatre has received rave reviews from actors, directors and audience members alike.
The pop-up theatre took almost a year to design and build, and has been designed to create a communal experience. It's also completely sustainable and is made out of recyclable materials.
It's been an exciting new venture for all involved and the feedback has been overwhelmingly positive.
There are ten opportunities left to see The Den for yourself, starting tonight (Thursday) with 'UTOPIA', a production by the Royal Exchange's young company.
Director Atri Banerjee says he's loving the challenge. "I've not worked in a space like this before," he said. "It's a complete privilege to work here and it's so exciting that this is the inaugural outing for the festival and it's happening here in Stalybridge.
The Den feels very much made for, and by, the community. When we talk about Utopia, it's a communal effort and something we can all do together, so it feels so exciting to be making this new show, in this space, in this new way."
The Den Stalybridge

As the Royal Exchange Theatre's Festival of Culture approaches its final weekend, we caught up with the theatre's Young Company as they rehearse for their intriguing new performance, UTOPIA. They're performing in The Den, the pop-up, sustainable theatre that's received rave reviews from all involved.

Posted by Tameside Reporter on Wednesday, August 21, 2019
Atri described UTOPIA as "something a bit abstract at times, a bit weird, but something exciting and engaging throughout." It's a loose adaptation of Thomas More's 1516 book of the same name, with the script written by the young actors in the production.
Two of those young actors, 17-year-old Molly Wilkinson from Denton and Abby Bright, 19, from Ashton, are excited to be performing on a 'home' stage.
"The Den is bigger than I thought it would be but it's a really cool space and it's unlike anything I've ever worked in before," Molly said. "And it's sustainable, which is amazing."
Abby added: "Being in the round, you have to remember there are people everywhere. I've got a few family and friends coming to watch the show; everyone wants to get involved! It's really nice that it's in Tameside."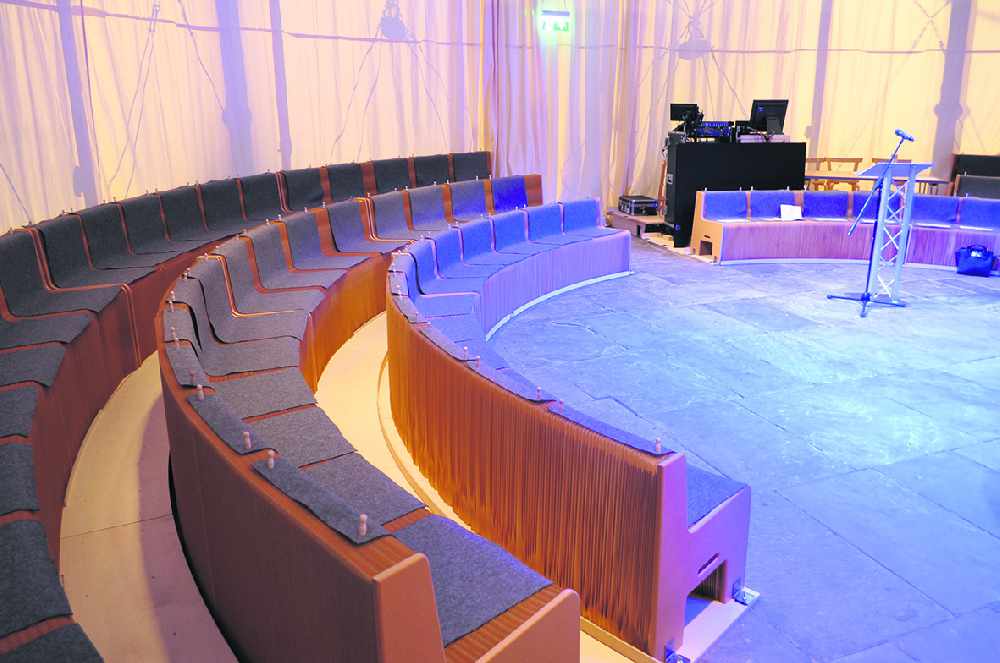 The Royal Exchange's young company is the theatre's award-winning resident company for anyone aged 14-21. It's a space for young people interested in theatre to learn new skills, grow, develop and feel part of a community, with training opportunities for performers, directors, designers, technicians and writers.
"They're absolutely phenomenal; they could all be on professional stages tomorrow," Atri said of the young company. "Part of exploring Utopia with them is that young people today often feel that their political agency and political ability has been stripped off them by an older generation. You look at Brexit or Trump and other issues that have been out of their control because they weren't old enough to vote.
"This show has really been an opportunity for them, in the process, to explore themes like activism, radical joy, change, what kind of world they hope to grow up in and what kind of world that hope to leave their children. We've talked about things like the climate catastrophe and how we can help to be politically engaged in a world that feels pretty bleak at times."
The Den will host four performances of UTOPIA over Thursday, Friday and Saturday, as well as workshops and activities for local residents of all ages.
Last week we launched THE DEN. We also premiered a film made by our wonderful Tameside Ambassadors and now we are incredibly proud to present THIS IS TAMESIDE online. pic.twitter.com/eW8jGFQT7x

— Royal Exchange Theatre (@rxtheatre) August 20, 2019
Cllr Leanne Feeley, Executive Member for Culture & Heritage, says the Festival of Culture and The Den has been "absolutely brilliant" for Stalybridge.
"I'm so excited to have the Royal Exchange Theatre here, it doesn't get much better than that," she said. "I've been coming every day and I think everyone has been really excited to see exactly what the Den is and how it works.
"The Royal Exchange has an intimate feel to it and I think that is captured in the Den. It's smaller than the Royal Exchange so you get much closer to the actors and the performance. I was here watching 'There is a Light' and I nearly jumped out of my skin at one point. It feels like you're right in the centre, it's great. It creates a slightly different way of viewing theatre."
For the remaining programme of events at the Festival of Culture, visit www.royalexchange.co.uk/the-den-at-stalybridge-civic-hall. Tickets, when needed, are available from the Stalybridge Civic Hall box office on performance days and are 'Pay What You Decide', to make the festival more accessible and affordable for all.