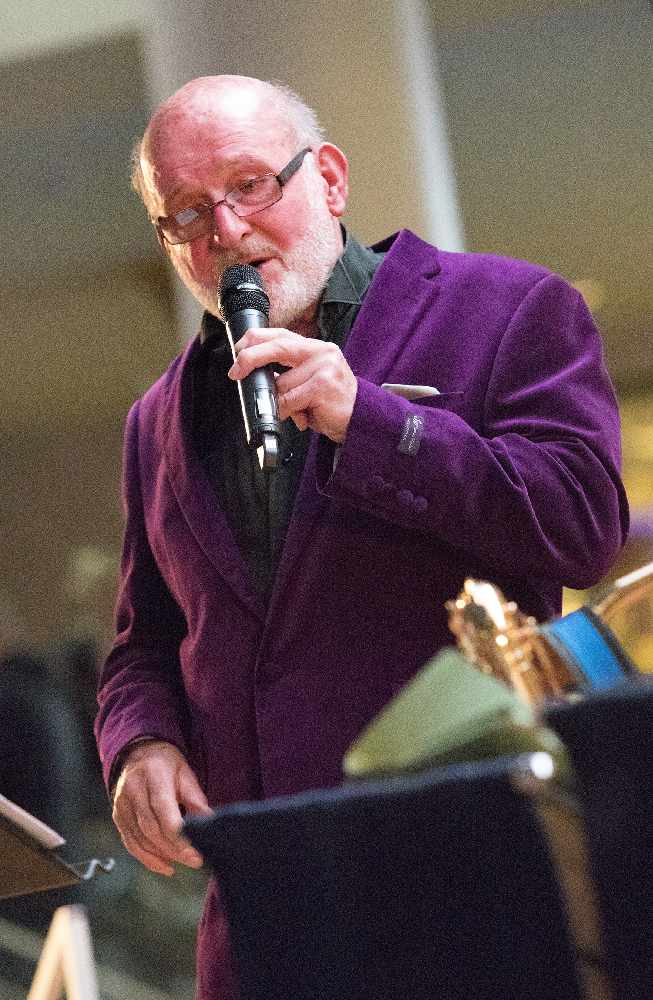 Meet 80-year-old George Pinnington - the longest-serving member of the Greater Manchester Police (GMP) band.
After a remarkable 42 years playing in the GMP band, band veteran George (pictured) gives us an insight into his fascinating music career and his time serving as an officer with GMP - including in Tameside.
George grew up in Halifax, where at an early age he discovered that he had a voice for the stage. He said: "I would sing a lot as a youngster; a long time before I ever touched a microphone. I took inspiration from singers such as Matt Monroe – he's still my favourite singer. I sing still like him now, as I can emulate his voice and sing in the same pitch."
George is a man of many talents, not only can he sing, he can also play a variety of instruments. "In the band I play bass clarinet, ordinary clarinet and saxophone. I also play harmonica, but my favourite instrument to play is the saxophone."
As a teenager, George enrolled in the police: "I joined the police when I was 19 years old. I trained at Harrogate and started my career in Halifax as part of West Yorkshire Police, where I stayed for eight years. I left the West Yorkshire Police Force to pursue my dream of becoming a professional entertainer, travelling across Europe with a show band."
George re-joined the police, this time with GMP in Hyde.
He explained: "I later moved to Ashton-Under-Lyne as part of their traffic unit. During my time as an officer, I mainly served in the traffic unit as an advanced motorcyclist and an advanced car driver.
"One day over at Ashton, I bumped into a former colleague who I had worked with in Hyde. He knew that I was a singer, so he asked me what I was up to because as it turns out, they were looking for a frontman for the band – I didn't even know that the band existed at that stage!"
Soon after, George put his officer duties on hold and became a fully-fledged member of the band, joining on a full-time basis; he said: "When I was asked to join the band I had my reservations as I couldn't play an instrument, which was a requirement, so they lent me a clarinet and the tutor books. From that point, I wholeheartedly spent the next three years teaching myself to play.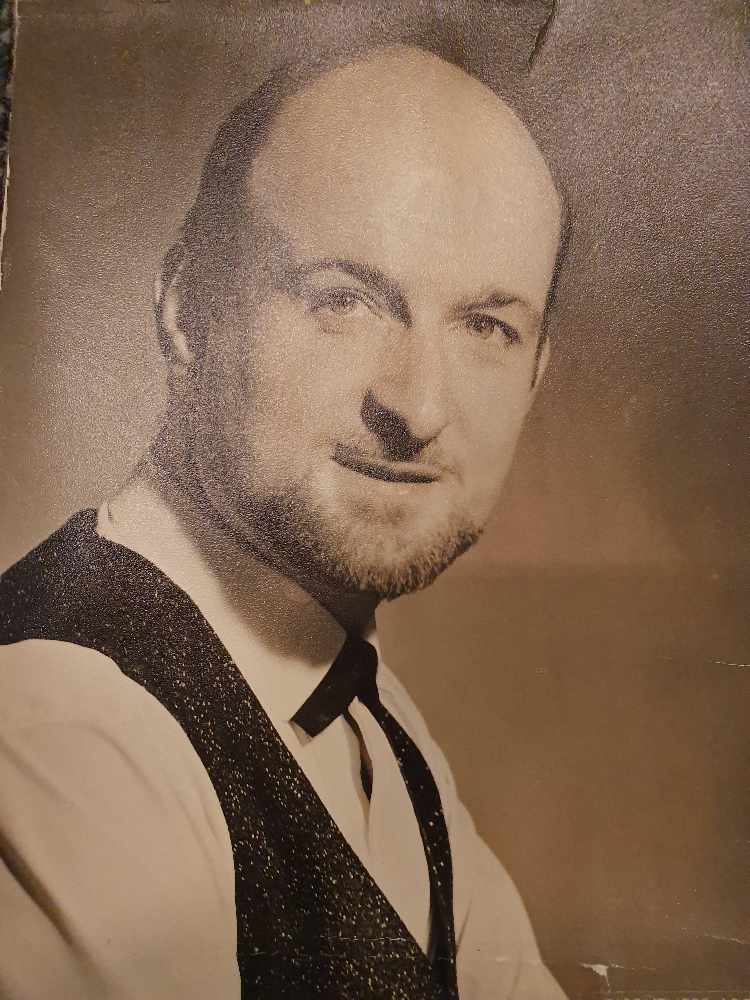 "It was then around 1978 when I was eventually accepted into the band on a full-time basis, taking the role of lead singer. From that point on we were out and about most days, performing in schools or within the community and when we weren't out, we were rehearsing."
As well as performing in and around Greater Manchester, the band would often find themselves on the road: "We travelled a lot as part of the band; for instance one year, we did a week in Jersey, as well as visiting Edinburgh and South Wales – we travelled all over the place."
Despite being full-time members of the band, George and his bandmates were often called into action on the frontline: "In the early 80's one of the jobs that the band got was the Royal Show. Round about half way through our week-long stay in Warwickshire, we were called back to Manchester as riots had broken out, and with us still being police officers – who had received full riot training – we were sent straight back."
It was around this time that the band and its members were dealt a severe blow, as the band practically overnight came to a halt, due to internal organisational matters. With this, the band's members were posted back to their divisions and George went to Hyde to work as Coroner's Officer.
Around two years later, George and a select number of members, decided to resurrect the band: "That's how the band started in the format that it is now – a volunteer band. Unfortunately, a lot of the original members didn't want to re-join the band, so it was opened up to volunteer musicians, in order to perform at police and community events far and wide.
"The criteria that volunteers have to meet are; be competent musicians, pass GMP's vetting process and be able to march. The band has been rebuilding since we reformed it and it's now as close to a full-time band as it could be."
Since then, the band has grown into an acclaimed 50-strong Symphonic Wind Band, coupled with a Marching Band that undertakes many high profile concerts, parades and public ceremonies.
In 2005 a Big Band was formed in order to expand the repertoire and appeal to new audiences. There is also a Dixie Band, Saxophone Quartet, Fanfare Brass Ensemble and Jazz Group.
George said: "My main role is part of the Military Band, but when the Big Band turns out I front it. I'm not the only singer, but I'm the one who usually starts the sessions off when we're booked for an event."
George shares vocal duties with several other singers: "There's Andy Fenton and Chief Inspector Clara Williams; Clara has been with the band for years. We also have another young female singer – Rea Atkins – who is only 18 years old; she is absolutely stupendous. She has a belting voice and I can see a bright future for her."
When asked the reason behind his dedicated service to the band, George puts it down to one simple thing: "Music is my life!"