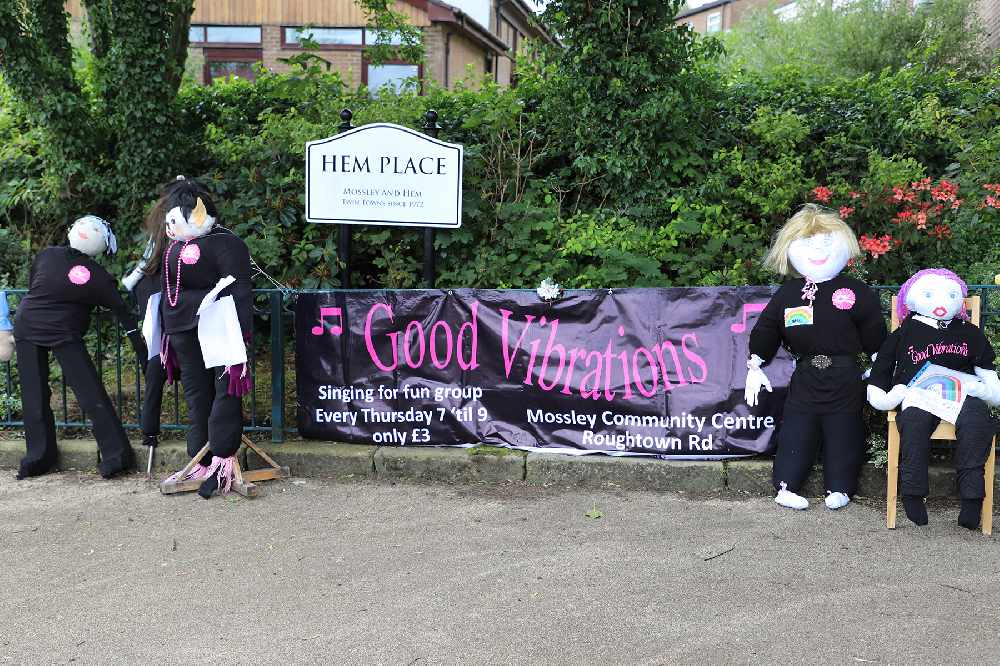 A whole host of straw men and women descended on Mossley last weekend. 
The fun creations dropped into Mossley Market Ground as part of Mossley Community Centre's scarecrow festival.
Folk were asked to make a scarecrow to honour the NHS and key workers. So there were straw carers, teachers, refuse collectors, and even a scarecrow of the Vicar of Mossley, Rev David Warner, complete with straw dog Buddy.
Rev Warner said: "It was made by Micklehurst All Saints School and I didn't know about it."
Lesley Bill, from the community centre, said: "I think we got 18 in the end. We had a Good Vibrations choir, Father David, with Buddy the dog, a TMBC bin man and several others from schools and individuals. We had a steady stream of people looking. The whole event was monitored by the Town Team Stewards.
"For a first time we were very pleased and had some lovely comments."
Browse through some of the creations in our photo album...
Images by Nigel Wood