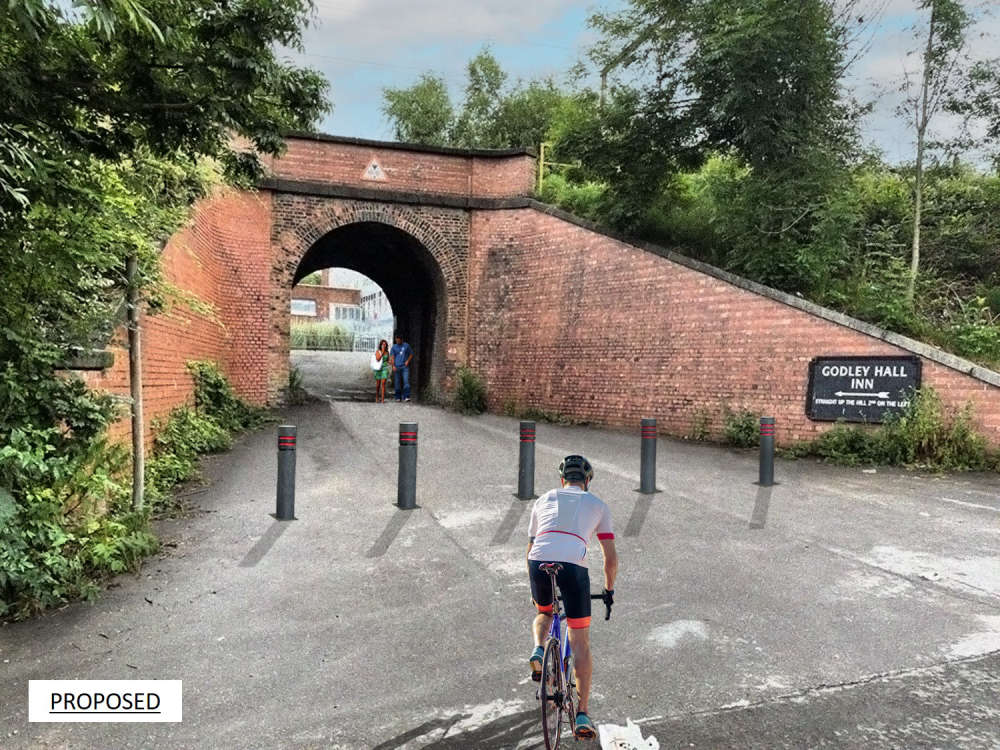 Plans for a new on-road section of the Trans Pennine Trail between Godley Green and Hattersley have been revealed. 
The coast-to-coast Trans Pennine Trail (route 62 on the National Cycle Network) mainly uses traffic-free paths linked by roads.
This section of the trail currently leaves the wooded traffic-free path at Godley and uses the busy A560 before it rejoins minor roads and paths at Hattersley.
The plans have been launched by Sustrans and Tameside Council.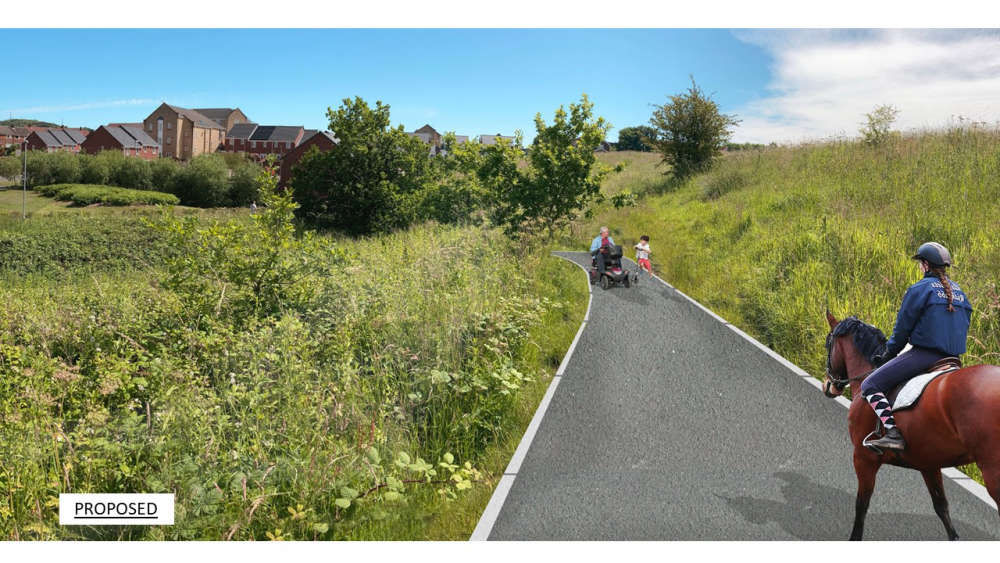 Sustrans proposes a new route via Underwood Road with a series of new cycle tracks, bridleways and crossings. It would include 20 new measures they say would improve accessibility and safety for people walking, using mobility aids and scooters, cycling, or horse-riding.
The charity wants to hear from local people about their views on the plans.
Anyone who uses the Trans Pennine Trail now or who want to use it in the future can contribute their feedback in an online survey.
Suggested improvements as part of the link include changing existing barriers and surfacing on the traffic free trail to allow more people to access the path, particularly disabled people and young families.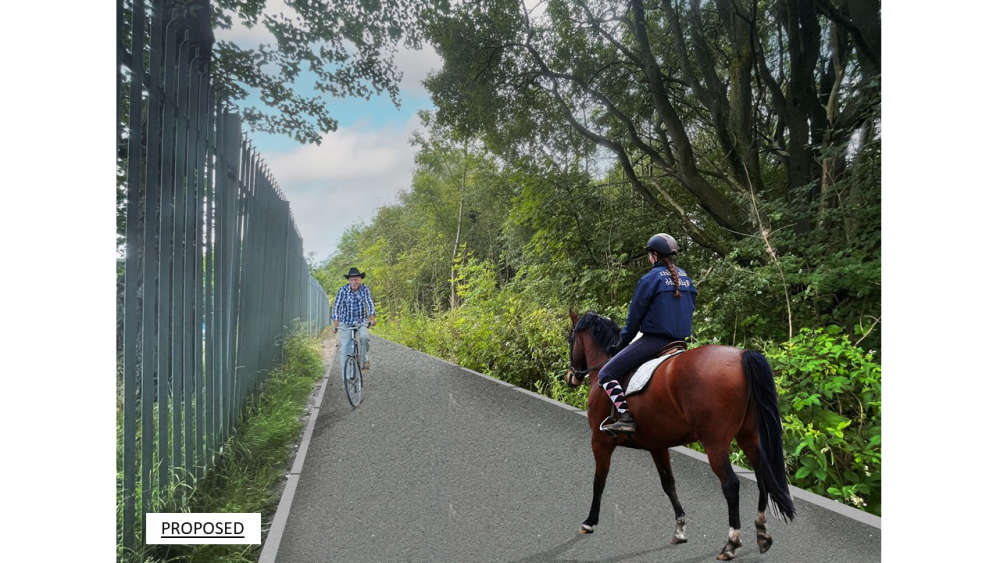 There are also several suggested improvements along the new proposed linking route, particularly around Godley Hill, Hare Hill Road and Underwood Road. These include upgrading the surface and width of old bridleways and existing carriageways, eight new zebra crossings and safer junctions.
Look up the full proposal here.
Tim Hollins, Network Development Manager for Sustrans in the North West, said: "We would really like to hear from people about their views on this proposed route. Local knowledge is key to getting this link right and helping more people to access this much-loved path.
"Since the pandemic we've seen a huge upsurge in people using the Trans Pennine Trail and other routes on the National Cycle Network. It has highlighted the rising importance of access to local outdoor spaces for everyone and safer places to walk, cycle or use travel mobility aids.
"This much-needed missing link for the Trail will connect thousands more people to allow safer and easier access to this very popular path. As well as providing more green space and access to nature the link will help many more people ditch the car and get active on their daily journeys in east, south and central Manchester."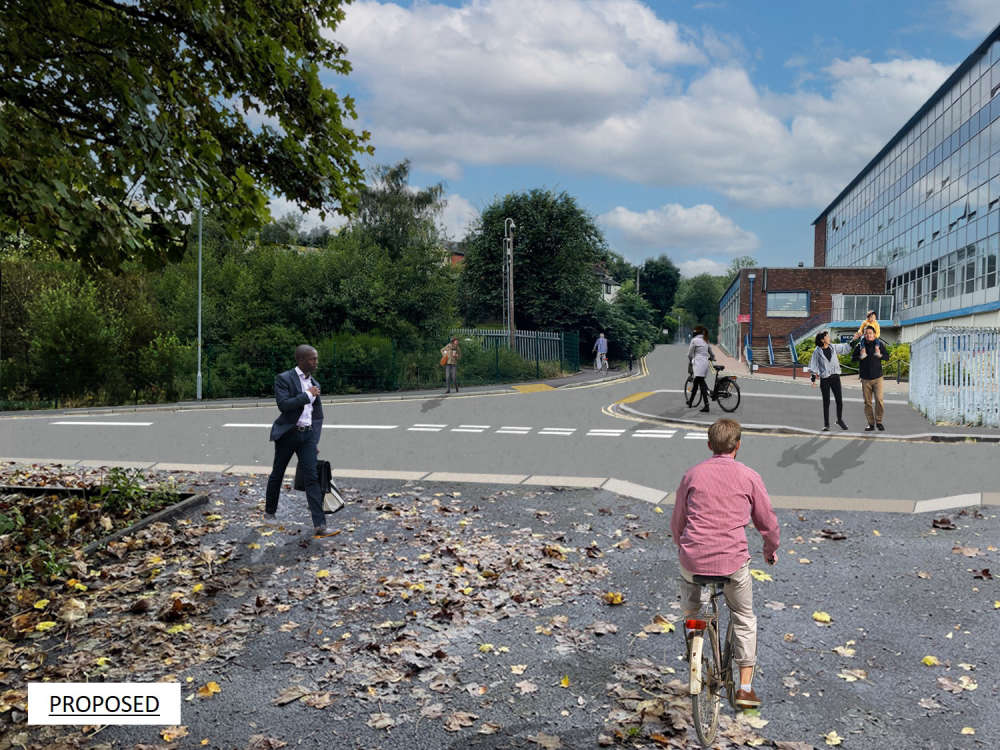 Councillor Warren Bray, Tameside Council Executive Member for Transport and Connectivity, said: "It's great to see such investment in our walking and cycling routes and this proposal will enhance a popular trail to make it easier, safer and more attractive to use healthier, greener, more sustainable travel options.
"Residents know their neighbourhood best, so I'd urge people to have their say to help create the ideal route."
Councillor John Wilson, Chair of the Trans Pennine Trail Partnership, said: "It is vital that we encourage everyone to take part in this survey, not just local residents but also the wider Trans Pennine Trail community who have used this section of the TPT before and wish to support these much-needed improvements. It is important that we all support this proposal to provide a fully accessible multi-use section of the TPT within Tameside."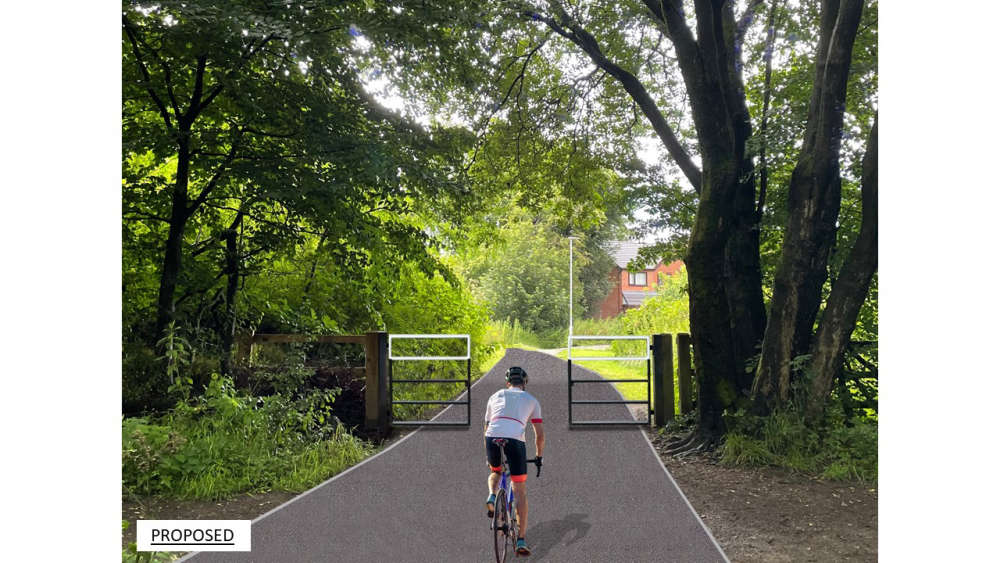 The 370-mile Trans Pennine Trail runs from Southport to Hornsea, mainly on old railway lines, canal towpaths and riverside paths. It is popular as a coast-to-coast challenge route and well-loved by the many communities it runs through. The route is also part of the Long Distance Walking Route E8.
The Godley Turntable, which was recently restored by local volunteers, is located on the Trans Pennine Trail near to the planned link.
Anyone can have their say about the changes to the Trans Pennine Trail between Godley Green and Hattersley.
The deadline for comments is 15 January 2022.
The Trans Pennine Trail is part of the National Cycle Network. Find out more at www.sustrans.org.uk
Read more from the Tameside Reporter
Click here for more of the latest news
Click here to read the latest edition of the paper online
Click here to find out where you can pick up a copy of the paper