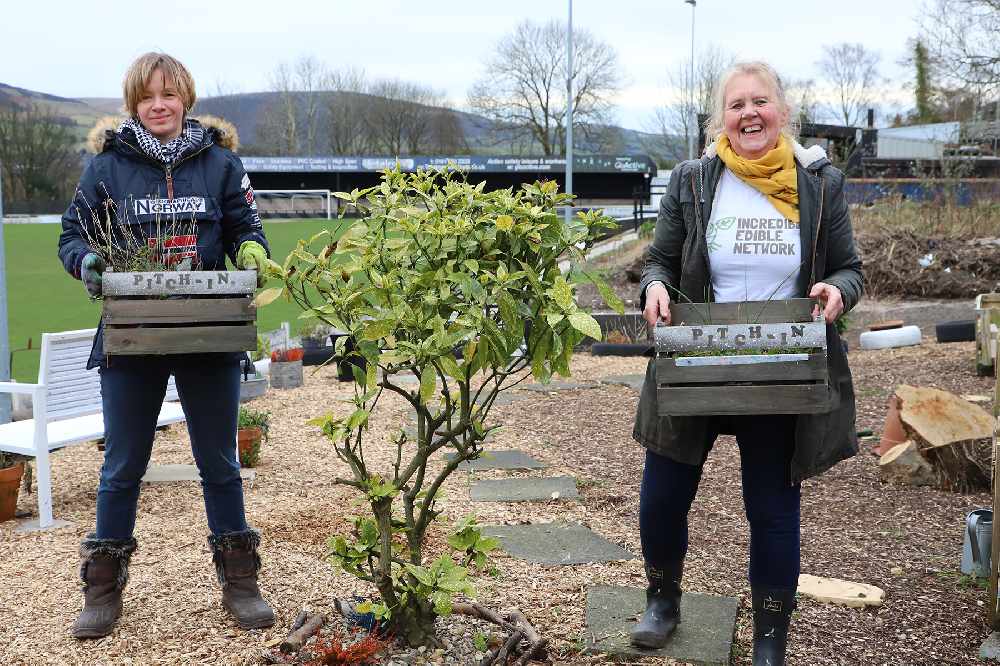 It may be unusually quiet at Mossley's football ground due to the pandemic and lockdown, but that hasn't stopped work going on in a new garden at Seel Park.
A patch of land at the side of the pitch has been transformed into an oasis of green, called the Pitch-in Community Garden, thanks to the hard work of Mary Mitchell from Incredible Edible Mossley and Anna Oliva from ReCreate Mossley.
The initiative started when Mossley AFC wanted to invest in the community and create a garden space out of an area of waste land at the ground, so they approached arts and craft group ReCreate, which focuses on sustainable making (recycling and re-purposing where they can).
Anna from ReCreate said: "ReCreate Mossley had collaborated with Mary and Incredible Edible before on the Valeside garden project, also in Mossley, so we partnered up to take on what seemed like a huge challenge - the brambles were taller than us!
"Six months later, thanks to the generosity of local businesses, such as Quick Edge Plant hire who cleared the site with a digger and local residents who have donated many of the plants and trees, we have a beautiful garden space that will, in time, be a fabulous community amenity.
"The primary schools in Mossley have also come on board and each school has a crate planter. Children from St Joseph's have planted bulbs which are already starting to peep through.
"It's been fantastic to be involved during a period when our group has been unable to meet because of Covid restrictions and as a mum, who has attended many a Lilywhites' match with my kids, it has been great to get involved with the club's community outreach work.
"In time, we hope to involve people more and more in the garden, which is a truly beautiful space and hopefully a much needed 'well-being' resource for when we emerge out of the pandemic."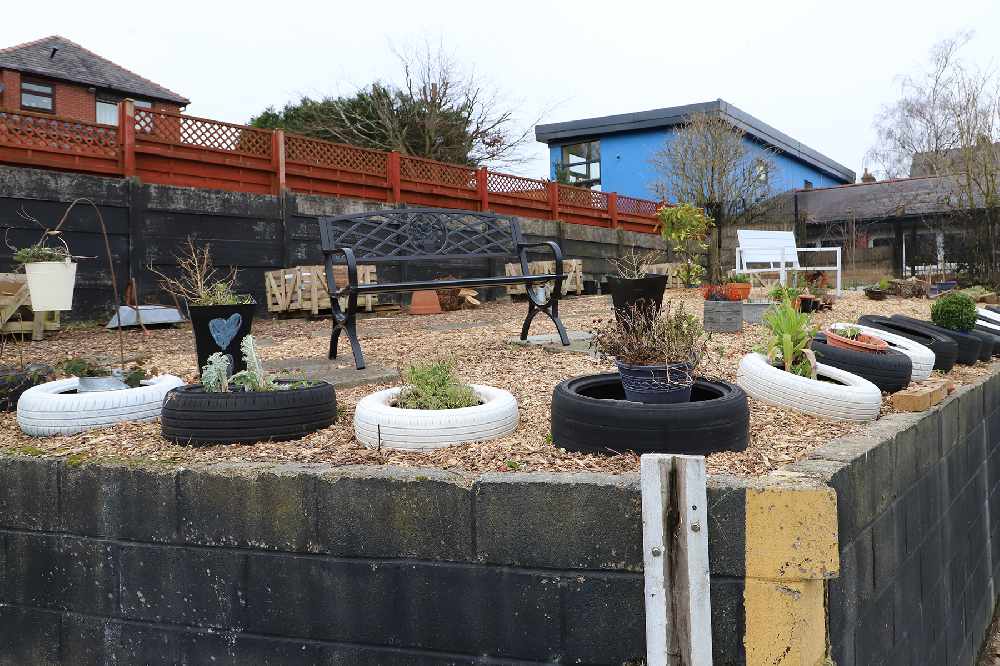 Mary added: "After a lot of hard work, kind donations, bargain hunting and inspiration, we have created a very nice community garden, and a place to watch the football with a wonderful view across the hills as a backdrop.
"We have black and white benches in keeping with the black and white colour of the Mossley home kit.
"We are growing fruit, vegetables and flowers. We have also planted cherry and plum trees and some hops.
"It has been very satisfying to be involved in this venture, particularly during the times of lockdown.
"It is a welcome escape from watching a screen. We have managed to work together without compromising anyone's safety," Mary said.
"We look forward to more people within the community being able to enjoy it too."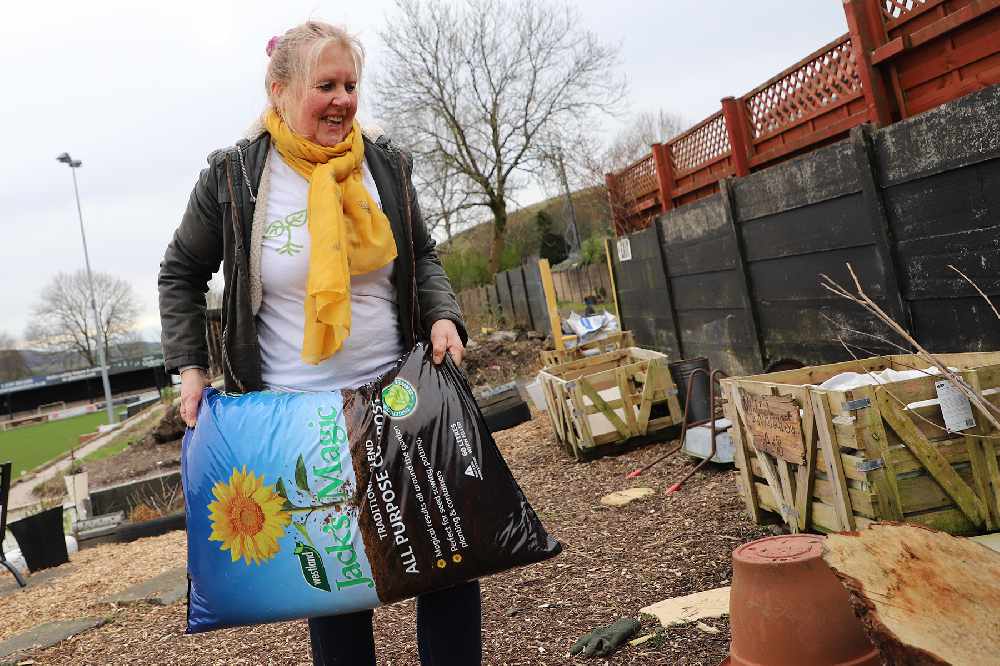 Main image:
WORKING HARD: Anna Oliva and Mary Mitchell at Seel Park.
Photos by Nigel Wood
Read more from the Tameside Reporter
Click here for more of the latest news
Click here to read the latest edition of the paper online
Click here to find out where you can pick up a copy of the paper