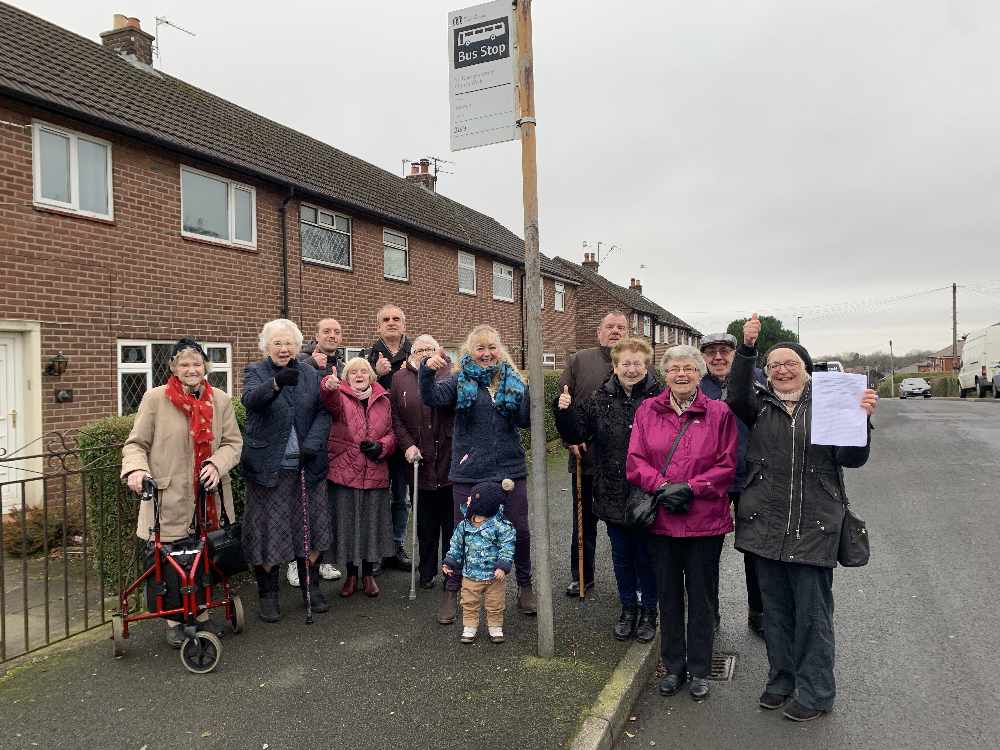 Residents on a Stalybridge estate are celebrating after a successful campaign to reinstate a local bus route.
Back in September, the route of the 389 service was changed without warning, cutting out two bus stops on Church Walk and St George's Street and continuing down Ridge Hill Lane instead.
It meant many of the estate's elderly residents, who use the service to travel into Stalybridge town centre or Ashton, either faced a long walk to catch the bus or were left stranded entirely.
Local resident Pauline Embery said: "We live on Lancaster Avenue and had to walk right down to the bottom of Ridge Hill Lane. I've been walking down there and then I found out I've got two fractures in my back.
"If there was a good excuse and a good reason for it then fair enough, but it's only two stops and they did it without warning."
"I only realised when I walked up just to see and there was a 'Not in Use' sign on the bus stop," added Sylvia Barratt, who lives on St George's Street.
"It's about people who are restricted with their mobility. I was fortunate I was able to go to Wakefield Road to get mine but when you're carrying heavy shopping, you're shattered when you get home and people who are restricted can't do that."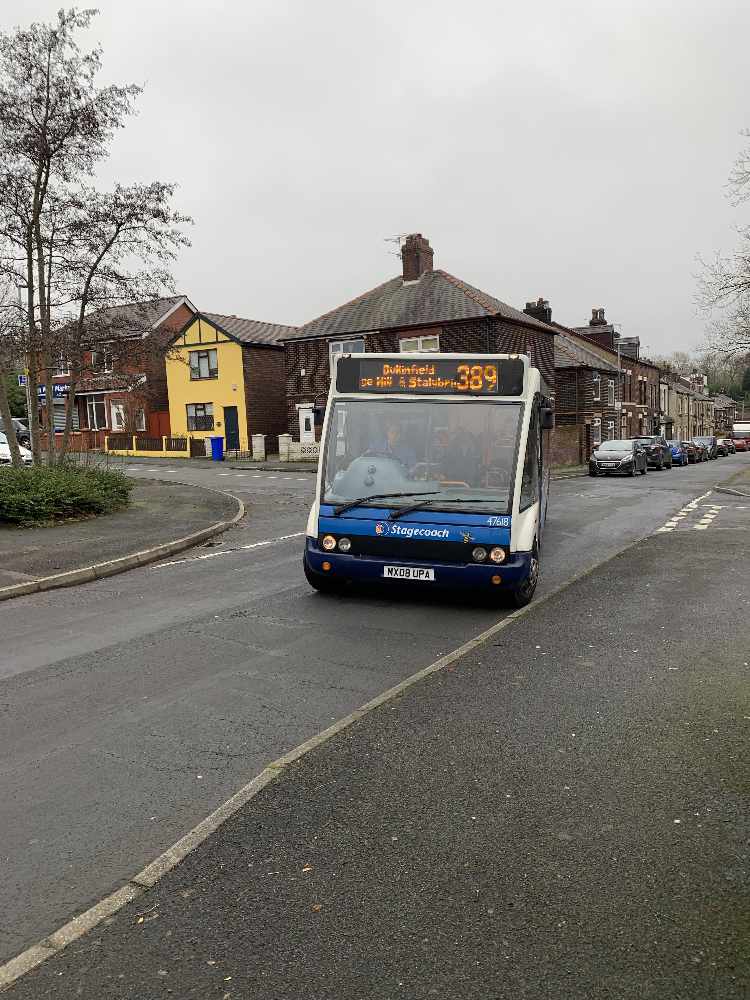 But after local councillors got involved and a petition was signed, TfGM and Stagecoach made the decision to reinstate the full route, much to the delight of residents.
"It's really important for the elderly residents around here," said Stalybridge North councillor Adrian Pearce.
"A lot of people use the service to go down to Stalybridge so it's important for the town and it was one of the really big issues that came up during the Better Buses consultation.
"We got a petition together and these good people also got in touch with TfGM.
"They've changed their decision and reinstated the two bus stops. In the bus war, it's a small victory!"
A Stagecoach spokesperson said: "We always take customer feedback seriously at Stagecoach and we're happy to have made the requested change to the 389 service.
"We initially stepped in to provide the 389 alongside TfGM, after First withdrew its service.
"We have now reinstated the St George's St and Church Walk stops following previous service amendments in September."
Main image:
WE DID IT: Local councillors Sam Gosling, Adrian Pearce and Jan Jackson join delighted residents.