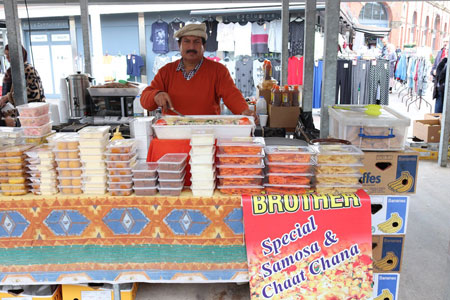 Musicians, dancers, hot food and even a fun fair is at Ashton Market today (Monday), as the Ashton Bazaar celebrates four months of spicing up the town centre.
If that isn't enough, the first 100 customers will also be given a free scarf.
The Asian-themed speciality event, which takes place every Monday, began at the start of October.
Lively, colourful and unique to the area, it has brought new shoppers into the town centre on what is traditionally the quietest day of the week.
Businesses sell a wide variety of goods including Asian fashions and foods, from abayas, footwear, scarves and jewellery to fresh food and sweets, as well as perfumes and household items such as bedding and homeware.
Cllr Allison Gwynne, Tameside Council's executive member for neighbourhood services, said: "The bazaar adds a new dimension to what's on offer in Ashton town centre and has understandably proved popular.
"The celebration promises to be a wonderful event that will inject some entertainment and excitement into the day. It coincides with the start of the half-term holiday and it's something the whole family can enjoy."
For more information, visit www.tameside.gov.uk/markets.