"Free, free Palestine!" "Stop censoring Palestinians" were some of the slogans that filled today's rainy afternoon on Old Road in front of the Hyde High School, Tameside, as several people gathered, including students and children, in solidarity with the 'Youth Front for Palestine' (YFFP) group amid the ongoing Gaza-Israel conflict.
This came reportedly after a student of the Hyde High School had been labelled 'terrorists' for 'simply having painted the Palestinian flag on their hands' and were being 'repressed' for supporting Palestine amid the current Gaza conflict, which the school's headteacher has strongly refuted as 'untrue'.
YFFP is a Manchester and Birmingham-based youth organisation that fights for the cause of free Palestine, explained the organisation's representative present at the assembly today.
The spokesperson of the YFFP group, who wishes to stay unnamed for safety reasons, said to Tameside Reporter:
"Today's story is that a few weeks back, a student had drawn a Palestine flag on their hand. A teacher at the school forced the person to wash it off and called the person a terrorist. The student reached out to the YFFP and shared the outrageous incident and wanted us to hold a protest outside of the school.
"We obviously came out, and as you can see, it's a completely peaceful demonstration. And our demands are very clear. Students should have the right to express their support for Palestine and against genocide. It's really that simple."
Also presen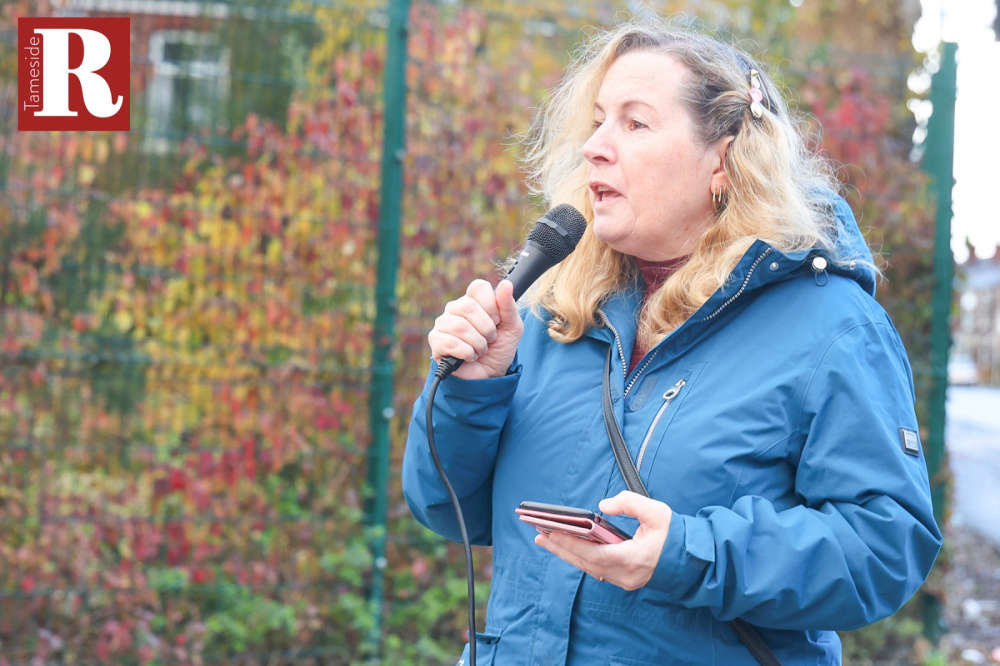 t at the protest assembly was Sue Piper from the National Education Union (NEU) and Manchester Palestine Solidarity Campaign (PSC).
"We condemn all sorts of racism, including antisemitism and Islamophobia. Schools should be able to discuss the issue safely. And we should not be censoring students from expressing their support. If they've been able to do it for Ukraine, they should be able to do it for Palestine," she said.
The short yet passionate demonstration was thus concluded peacefully amid the presence of Greater Manchester Police. Hyde High School remained closed today, while the adjacent primary school was closed early.