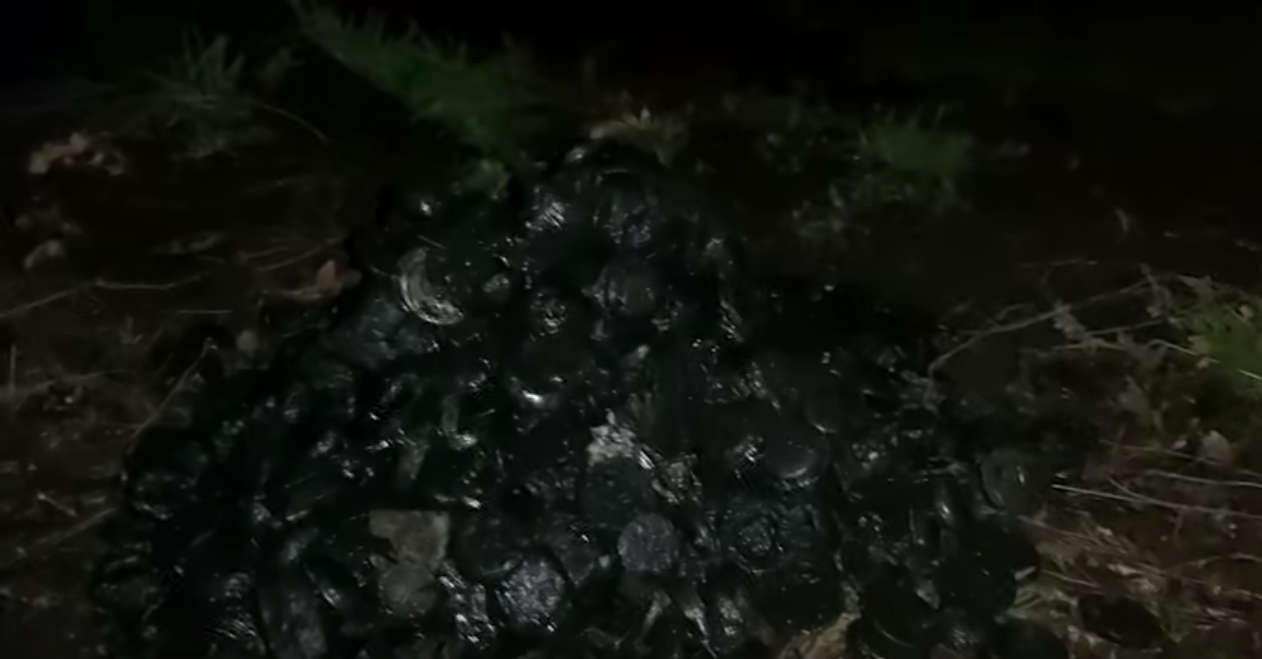 Over 1,000 unexploded devices were found at Daisy Nook in the canal. Image credit: Magnetic Pull.
The bomb squad were summoned to Daisy Nook Country Park after over 1,000 items, believed to be railway track explosives, were found underwater in the canal. 
Sophie Doyle, who runs a Facebook page called Magnetic Pull, was one of a small group of magnetic fishermen who discovered the items.
Police, a bomb disposal unit and the fire service were called out on Sunday evening (9 January) just after 5.30pm. Stannybrook Road was blocked and a cordon was in place for several hours.
Sophie said on social media that the devices "seem to be absolutely everywhere" in the canal and that the police and bomb squad were "in shock when they saw what we had all retrieved from the water".
The devices were removed and taken away for testing by bomb disposal experts.
A spokesperson for Greater Manchester Police said: "Officers were called to a report of possible unexploded devices found in a canal in Daisy Nook Country Park in Stannybrook Road, Failsworth, just after 5.30pm on Sunday (January 9, 2022).
"Officers and the Explosive Ordnance Disposal Unit (EOD) were in attendance alongside Greater Manchester Fire and Rescue Service.
"A 50-metre cordon was in place as a precaution.
"All devices were removed and the area open again at 9pm. Devices were taken away by the EOD for testing."