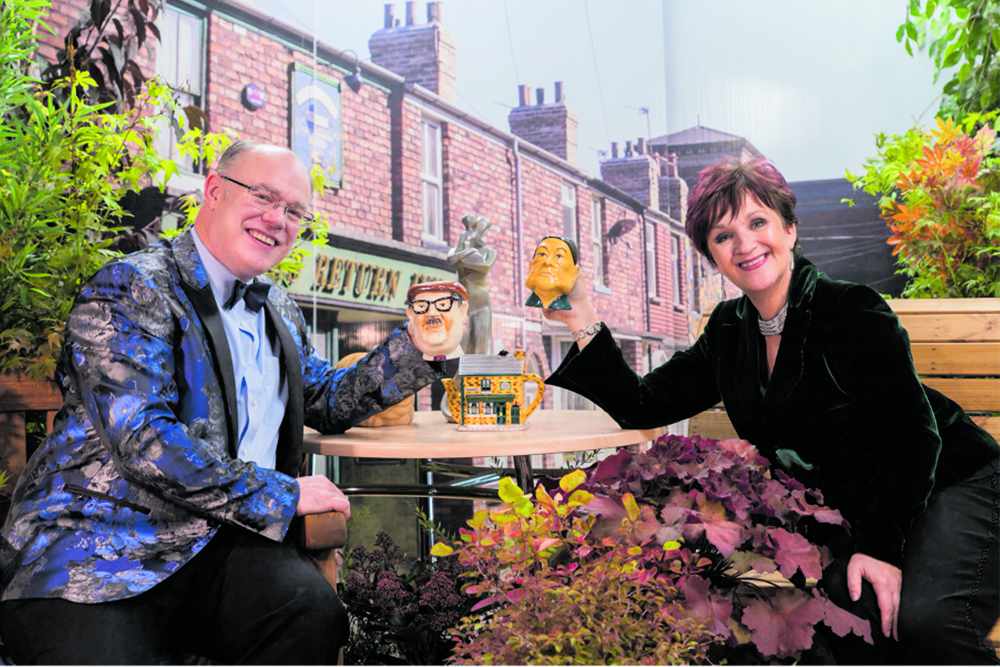 A Coronation Street fan film fundraiser launched earlier this month has already attracted orders from Canada, the USA, and all across Europe.
Celebrating the 60th anniversary of the Street, the films are a treasure trove of information about the programme itself and the actors past and present.
They are packed full of fun and facts and were the brainchild of Willow Wood Hospice patron Mark Llewellin, who has been connected with the show for more than 20 years.
An acknowledged expert on all things Corrie, Mark is a close friend of many of the cast, including the legendary Miss Julie Goodyear MBE who recently donated many items from her vast jewellery collection to raise over £16,000 in an online auction.
It may surprise people to know that Willow Wood has had connections with members of the cast for over 25 years – although the hospice only opened its doors in 1999.
Roy Barraclough MBE who played the much-loved Alec Gilroy for a number of years, was a staunch supporter from the beginnings of the appeal to raise funds to build the hospice, becoming the founding patron along with Kathy Staff, who appeared in four roles – although best known from her stint as Vera Hopkins.
Julie Hesmondhalgh, who appeared as the ground-breaking character Hayley Cropper, is also a current patron.
Karen Houlston, chief executive of Willow Wood, said: "Covid put paid to many of our fundraisers, including an evening of Betty's hotpot and anecdotes from Mark.
"We were absolutely delighted when he proposed making a fan film about the Corrie connections.
"This really snowballed, and we are grateful to production company Show Motion Media and ex-BBC radio Manchester presenter Jane Hodson who came on board, offering their services for free.
"We've ended up with two films, absolutely jam-packed with facts and fun! They're a must have for any fan of the Street with over two hours of hilarious tales, and contributions from actors such as Amanda Barrie, Jennie McAlpine, Ted Robbins, Sally Ann Matthews, William Roache and more, including of course, Julie Hesmondhalgh.
"Daisy Nook Garden Centre sponsored the whole package – we are just so blessed with our community supporters, and hope that these films will help raise funds to ensure our loving care for those in Tameside and Glossop will continue."
Go to www.willowwood.info for full information and links to purchase and watch. There's a special price of £15 for the two together – which makes two hours and 20 minutes of non-stop enjoyment.