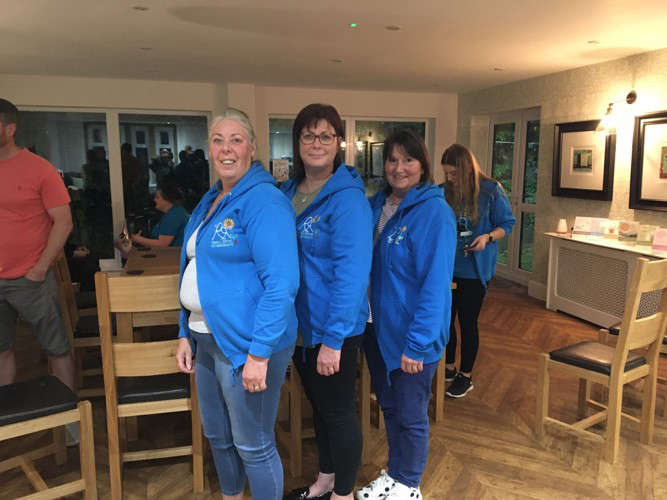 Three women are giving back to the charity that supported them through their journey of grief.
Jackie Hibbert, Zoe Beal and Catherine Eddleston from Stalybridge, Ashton and Huddersfield met through the bereavement support group at Reuben's Retreat and discovered a shared love of open water swimming.
Together, they've been training for 10 weeks to complete a sponsored swim across Lake Windermere.
Today (Friday) they'll do the 10-and-a-half-mile swim in a relay.
Jackie said: "We're doing this to give back to Reuben's Retreat in Glossop. We've all lost children and they've been there for us throughout.
"Our team's name is Team REDD after our children. R is for Reuben, E is for Erin, D is for Daniel and David."
The trio set a fundraising target of £2,300 because Reuben's number is 23, but have already smashed their goal and raised over £2,600.
Uswim, an organisation in Salford, has helped the team prepare for the event in other bodies of open water.
Jackie added: "We're going to continue open water swimming together. It's therapeutic for us and there's a real sense of freedom.
"We're planning to swim from Jersey to France next year and have already booked everything for that."
In 2023, Team REDD and 3 other women are also planning to swim the English Channel in relay.
To show your support go to https://www.justgiving.com/team/TeamREDD