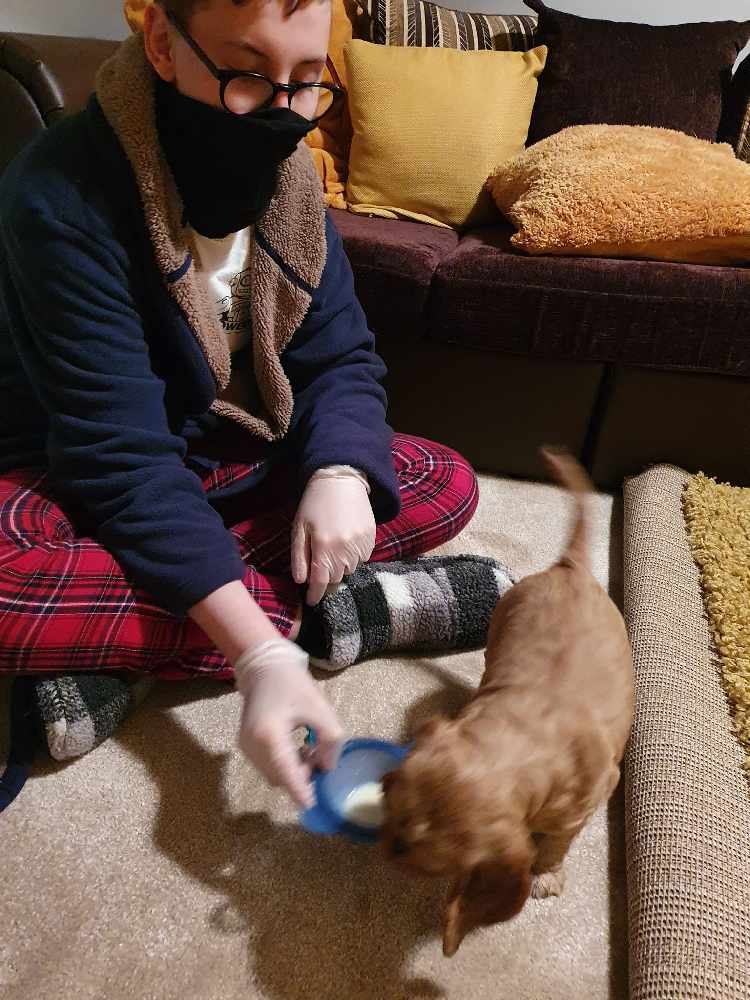 A girl from Ashton has raised hundreds of pounds to help train an assistance dog for a Stalybridge teenager.
Aidan Eastwood, 14, and his mother Natasha recently adopted assistance dog Frankie.
Aidan (pictured with Frankie) has a life-threatening heart condition, autism and severe OCD.
Aidan and Natasha need to raise £12,000 to have Frankie trained.
Jade Higgins, a pupil at St Peter's CE Primary School, has been running a marathon over 10 days to raise cash to help and has raised £320 so far.
Jade's last day of the marathon is today (Thursday) and she planned to celebrate by running the final 2.6 miles dressed as Dobby the House Elf from Harry Potter.