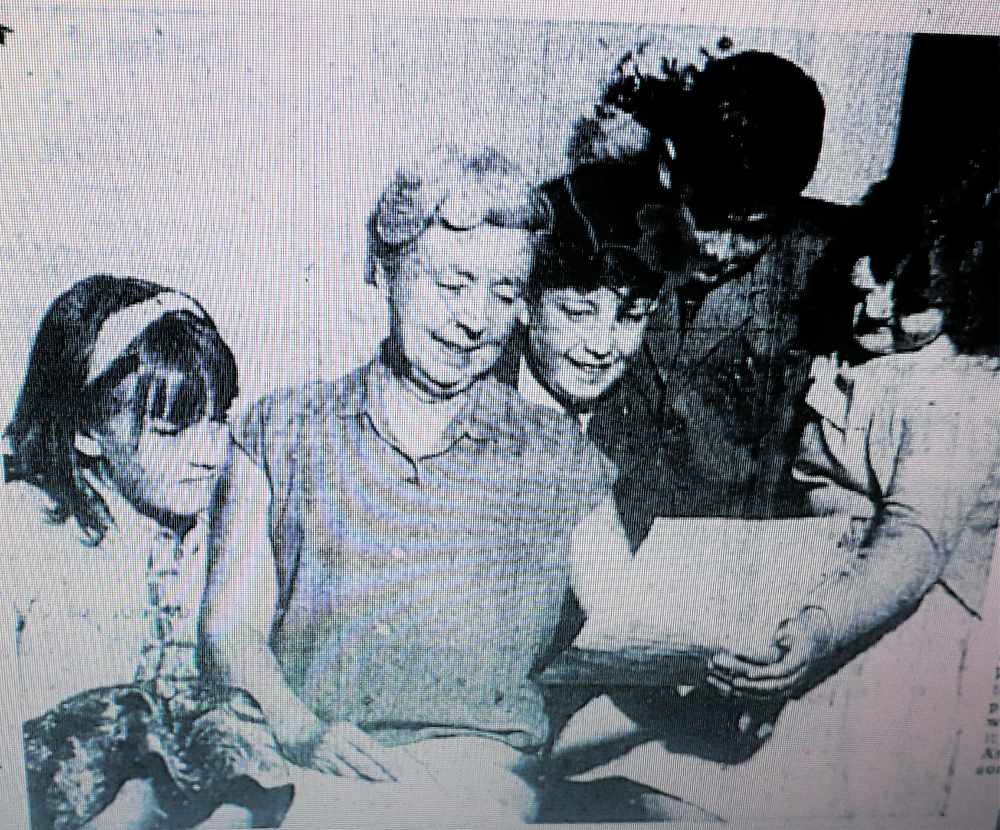 Tameside Radio presenter Mike Wallbank has once again been busy looking back through the archives of the Stalybridge and Dukinfield Reporter.
Back in the summer edition of 1964 he discovered this picture of kind-hearted youngsters in Dukinfield keen to do their bit for the Champagnole disaster fund, launched by the town's Mayor Cllr Mrs Hilda Andrew.
Five miners had recently died after being trapped when a limestone quarry caved in near Dukinfield's twin town in eastern France.
Thirteen-year-old Graham Walton and his 11-year-old sister Susan of Victoria Road organised a two-day jumble sale in their front garden and hall, assisted by their friends, 11-year-old Christine Middleton and Ian Ogden.
The sale raised £10 for the appeal. Several passing motorists stopped to browse the articles on sale including clothes, pictures and chairs.
The children received a letter of thanks from the Mayor "to express my gratitude for your hard earned donation to the Champagnole Disaster Fund. The money is most welcome. The thought and work behind it fills me with pride and admiration... [for] such worthy little citizens of Dukinfield."
You can read more from the Reporter files compiled by Mike for his nostalgic 'Show that Time Forgot' programme aired every Sunday on Tameside Radio 103.6FM on this week's page 30.