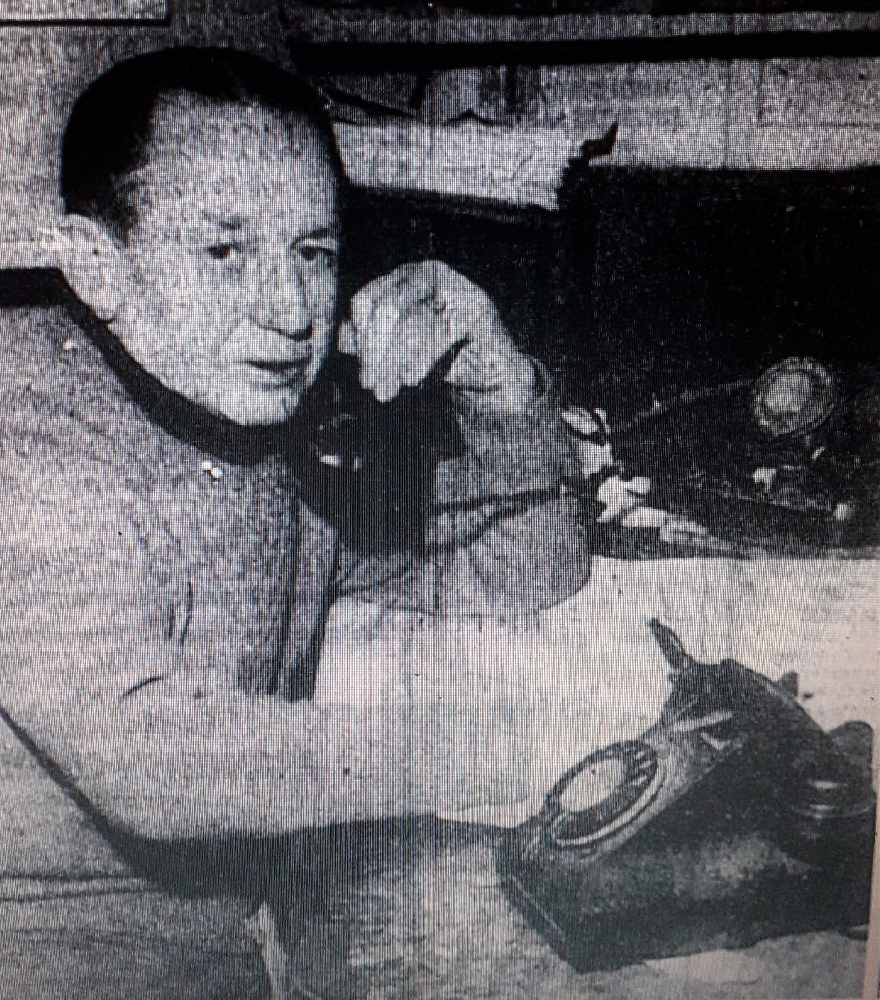 Fast forward to February 1981... ten years after Decimal Day, Jim Sefton's bookies on Lumn Road in Hyde could claim to be one of the last bastions of pounds, shillings and pence.
"Fancy going into a shop and being given your change in tanners, threepenny bits and half crowns..." the North Cheshire Herald began its front page story. ... "it couldn't happen in this day and age - but you'd be wrong."
Bookie Jim had defiantly cast aside any intention of going decimal.
A decade on, he was still paying out his lucky punters' winnings in old money - using tanners (the old silver sixpence pieces), nickel brass threepenny bits, pennies, halfpennies and the rest.
The only time he ever resorted to the new fangled currency was when he sent in his returns to the Inland Revenue and Customs and Excise.
Entering Jim's shop was like stepping back in time several decades, as the Herald described: "You are confronted by furnishings and decorations that can have changed little since Jim took over the business from his father in 1935.
"Sitting at an ancient desk surrounded by the trappings of yesteryear Jim receives vital racing news on a telephone that would not have been far out of place in Alexander Graham bell's first experiments."
A self confessed opponent of modern ways in general - and especially changes due to Britain joining the Common Market, Jim was convinced 'progress' led to higher prices and lower standards.
Main image:
Bookie Jim Sefton: Refused to ring the changes.
Read more from the Tameside Reporter
Click here for more of the latest news
Click here to read the latest edition of the paper online
Click here to find out where you can pick up a copy of the paper