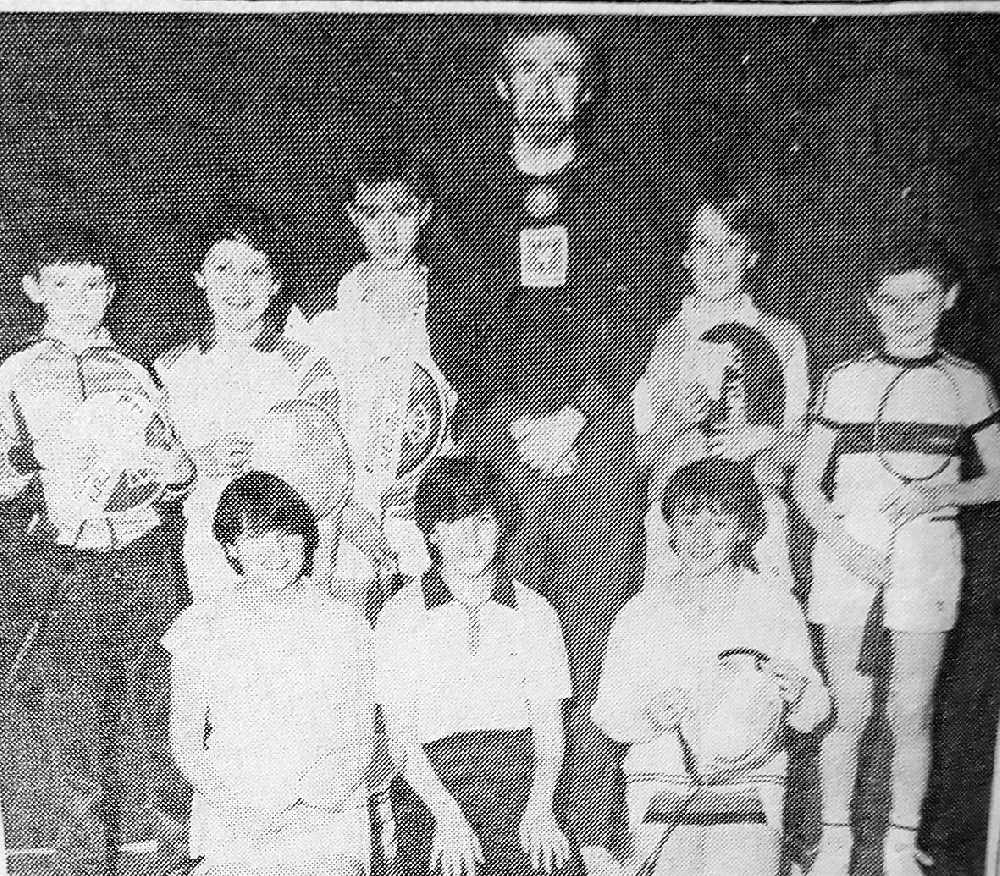 Despite losing 12-4 to Oldham, the youngsters and their coaches were proud to have made Tameside's first ever final in that age group. 
Four of the five boys attended West Hill High, Stalybridge: David Collins, Lee Vernon, Andrew Allen and Warren Thorpe were joined by Mark Aldred from Hattersley High. The girls were Karen and Paula Atkinson (Dukinfield), Claire Sweeney (St Damian's, Ashton), Sarah Keelagher (Fairfield) and Michelle Allison (Egerton Park, Denton).
The squad was coached by Mr Harry Sweeney (Two Trees, Denton) and Mr Clifford Smith (West Hill).
Meanwhile, Stalybridge man Kevin Hartley was hoping to give the British Limbless Ex-Servicemen's Association a £600 boost after running the Piccadilly Marathon. Kevin of Glenville Walk completed the course in 4 hours 30 minutes.
Sponsorship came from family, friends and colleagues in the Royal Army Ordnance Corps in London where Kevin was stationed at the Ministry of Defence.
Also in the marathon was Geoff Barham of Busheyfield Close, Newton who raised £100 for Hyde Lads Club. Footballer Micky Horton recently voted Ridge Hill Celtic player of the year finished in 3 hours 48 minutes, boosting club funds by £50.
Wheelchair power helped Tony Wain and Pauline Redburn from Katherine House, Ashton to raise more than £500.
In other sporting news bowls champ Les Stubbs was celebrating his biggest success. Les who represented James North Bowling Club in the Longdendale, Stockport, Tameside and Chadderton leagues was awarded the prestigious Derbyshire Merit Cup and a £100 'pot' in the final at Newton's George and Dragon green.
Ridge Hill Celtic were rapidly becoming known as the 'nearly men' of Sunday football. The first team took second spot in the premier division of the Longdendale Sunday League, Premier Division Cup and league five-a-side tournament. Despite all the near misses, they managed to win the Fred Davies Challenge Trophy... and the league's football quiz.