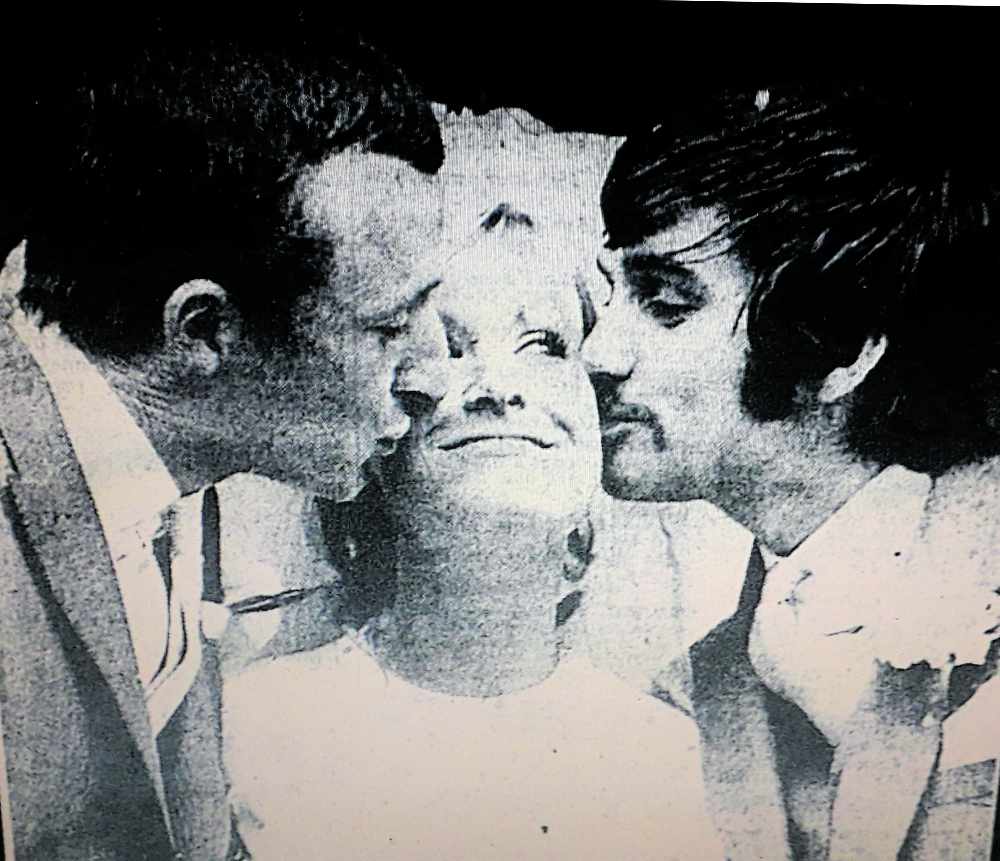 Tina Schofield receives a congratulatory kiss from her husband Manchester City star Mike Summerbee - and his best man United legend George Best. 
Back in 1968, Tina and Mike were married at Mottram Parish Church on a Monday with more than 100 well-wishers - many of them wearing the rival team colours - braving gale force winds and sweeping rain.
They were hoping to catch a glimpse of the happy couple and the bridegroom's friend and former business partner George who was greeted by a group of screaming teenage girls.
City boss Joe Mercer - 'his famous smile even broader than usual' - his assistant Malcolm Allison and skipper Tony Book were cheered by the Blues' fans. Likewise fellow guests United keeper Alex Stepney and defender Pat Crerand received a roar of approval from the Reds' contingent.
Some of the fans dashed off to West Towers Country Club in Marple for another glimpse of the famous ensemble as they arrived for the reception.
Just 24 hours later, Tina had her first taste of being a football widow as Mike flew out to Istanbul with the rest of the City team for their European Cup second leg against Fenerbahce.
Main image:
Mike and Tina Summerbee with their best man George.