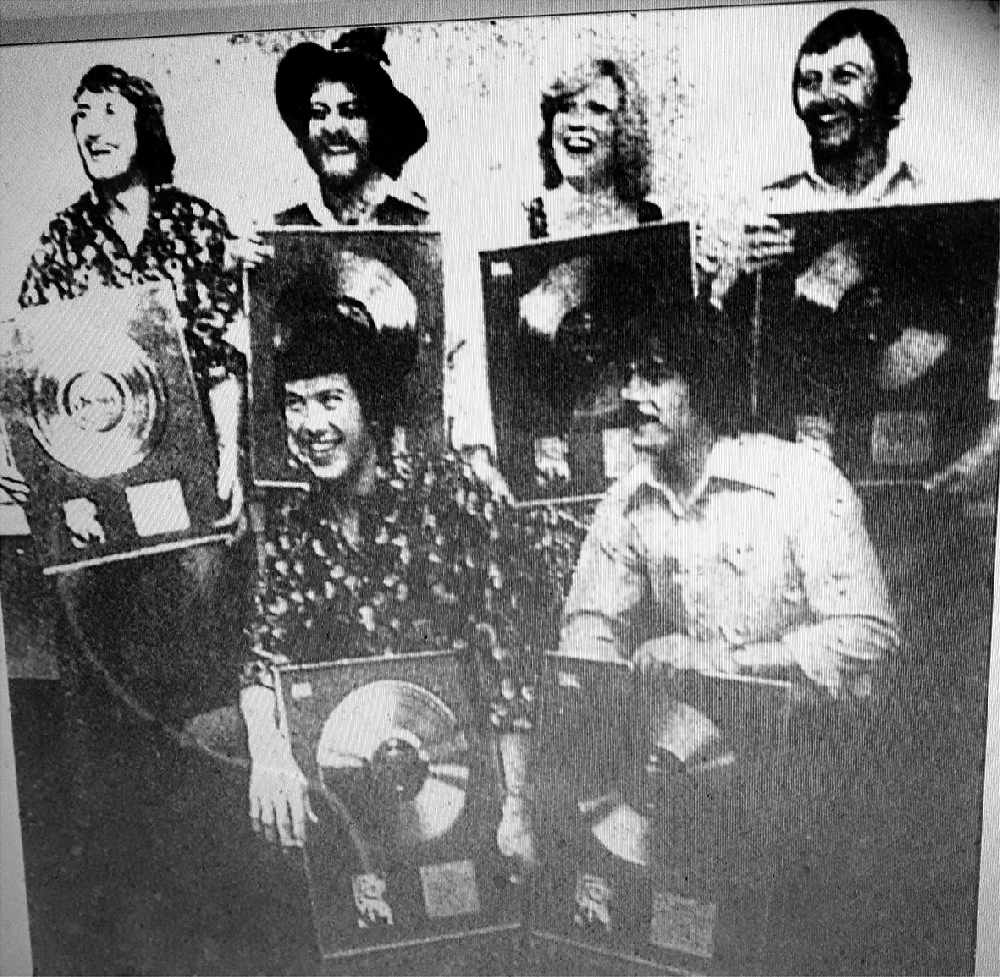 Tameside's famous comedy folk group Fivepenny Piece were going from strength to strength in 1976. 
Around 2,000 fans enjoyed their live show at the Free Trade Hall, Manchester, which was given a glowing review by the Reporter's David Hammond.
"The familiarity, the homely flavour of many of their numbers... is the cornerstone of their success."
David went on to echo the thoughts of a woman in the audience: "What I like about this lot is it's all local."
The group's Lancashire dialect songs from Where There's Muck There's Brass to Owd Rimbrant - the tale of a mean old cotton spinner went down a treat. Also in their repertoire was a musical rendering of Bonny Brid by Stalybridge poet Samuel Laycock recalling the 'cotton famine' which hit the region in the 1860s.
As a surprise at the end of the show, 'Frosty' the landlord from The Broadoak, Ashton - Fivepenny Piece's regular stomping ground - stepped up on to the stage to present silver discs to the group and to drummer Phil Barlow for the best selling LP Songs We Like To Sing which had achieved £75,000 of sales.
Folk songs with a very local flavour and lashings of earthy humour were enjoying a boom in popularity in the mid '70s.
Other groups with a loyal following in Tameside and surrounding areas had a full schedule of gigs lined up in October '76. The Oldham Tinkers were in concert at the Concord Suite, Droylsden and later in the month at Romiley Forum. Next up for The Three Crows was a folk night at George Lawton Hall, Mossley, with support acts Nova and comedian Norman Vernon.
They were also booked in for a guest appearance with Leatheryed Broth at St Paul's Social Club, Hyde.
Dave Godwin, who contributed to our regular Folk column, reviewed The Three Crows' self-produced LP Inn Song, describing it as 'a gem for future local historians and anyone who has ever experienced a folk night at the Junction Inn, Mottram.'
Main image:
Fivepenny Piece: The band with the silver discs presented at the Free Trade Hall.