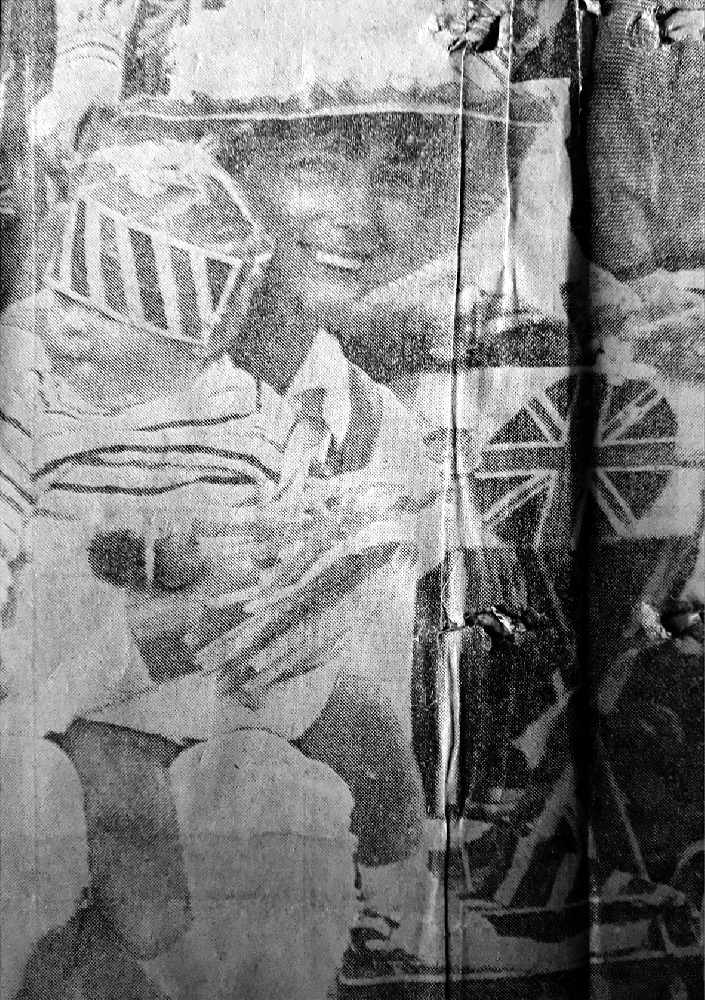 The nation celebrated the Queen's Silver Jubilee with street parties on a scale not seen since the Coronation in 1953.  
With as many as 300 royal-themed events over an extended bank holiday weekend, it was time to bring out the bunting and turn our towns and villages red, white and blue.
Not even the threatening skies and a thunderstorm which eventually erupted on the official celebration day could dampen revellers' enthusiasm.
As the festivities came to an end and the paper plates and streamers were cleared away, many agreed an interesting knock-on effect of the street parties had been the many new friendships which had been struck up between neighbours.
One of the hundreds of happy gatherings in our area was organised by two churches in Dukinfield, St Luke's and St Mark's - a Jubilee party and a 'crazy cricket' match in the grounds of St Mark's Vicarage. About 300 people sat down to tea and there was a souvenir mug for every child.
The Mayor of Tameside Cllr Percy Travis was the guest of honour at the Denton West Jubilee gala at Windsor Park which included a Tameside Pony Club show and Denton West v The Rest cricket match which had to be abandoned after only a few minutes when heavy rain and hail stopped play. Cllr Travis was quick to console the players but was able to go ahead with presenting the pony show prizes. Sixteen-year-old club member Dale Bates was crowned as the Jubilee Queen.
Star of the show at one of dozens of Jubilee street parties in Denton, a bonny baby who appeared deep in thought... as imagined by our Denton reporter Ethel Smith: "So there I was, on a cosy knee, right in the middle of all the fun at the Pendle Road street party. Of course, being only little I didn't really understand what all this jubilation was about. There was plenty to eat, lots of noisy laughter and we were all dressed up and waved flags and things. I just wish my hat was a bit smaller, or my ears a bit bigger to stop it slipping over my eyes. I didn't even know that Reporter chap had taken my picture!"
Sadly we don't have a name - 43 years on, can anyone help us solve the mystery?