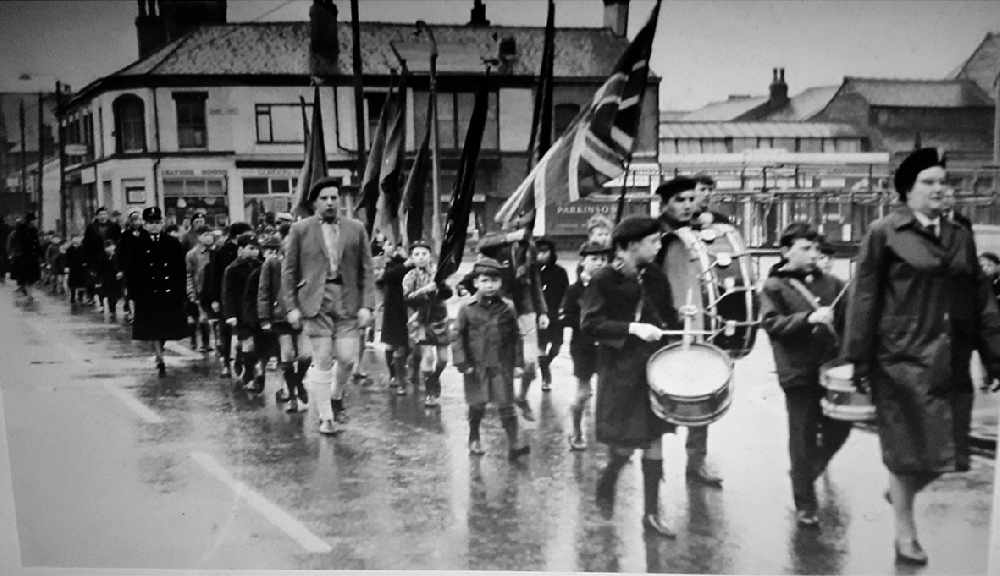 Around 130 youngsters from across the district took part in a Jubilee year parade through Denton to celebrate the 50th birthday of the Wolf Cub movement in 1966.
Packs represented were Christ Church, St Lawrence's, St Anne's, St Mary's (Haughton Green), St George's (Dane Bank) and St Hilda's (Audenshaw).
Just missing the rain, they paraded to Christ Church where the rector Canon Joseph Blacow conducted a thanksgiving service.
The sermon was given by county chaplain the Rev FG Simpkin of Bardsley Parish Church.
Several former Cubs and Scouts were in the congregation.
Afterwards tea was served in the school.
The parade, led by Christ Church Band, was organised by local Scouters under the direction of assistant district commissioner Mr JJ Rackstraw. Organist at the service was Mr WG West.
Canon Blacow would soon be taking his final services before retiring.
Around the same time the neighbouring parish of St Lawrence's prepared to welcome the Rev John Ward as its new rector.