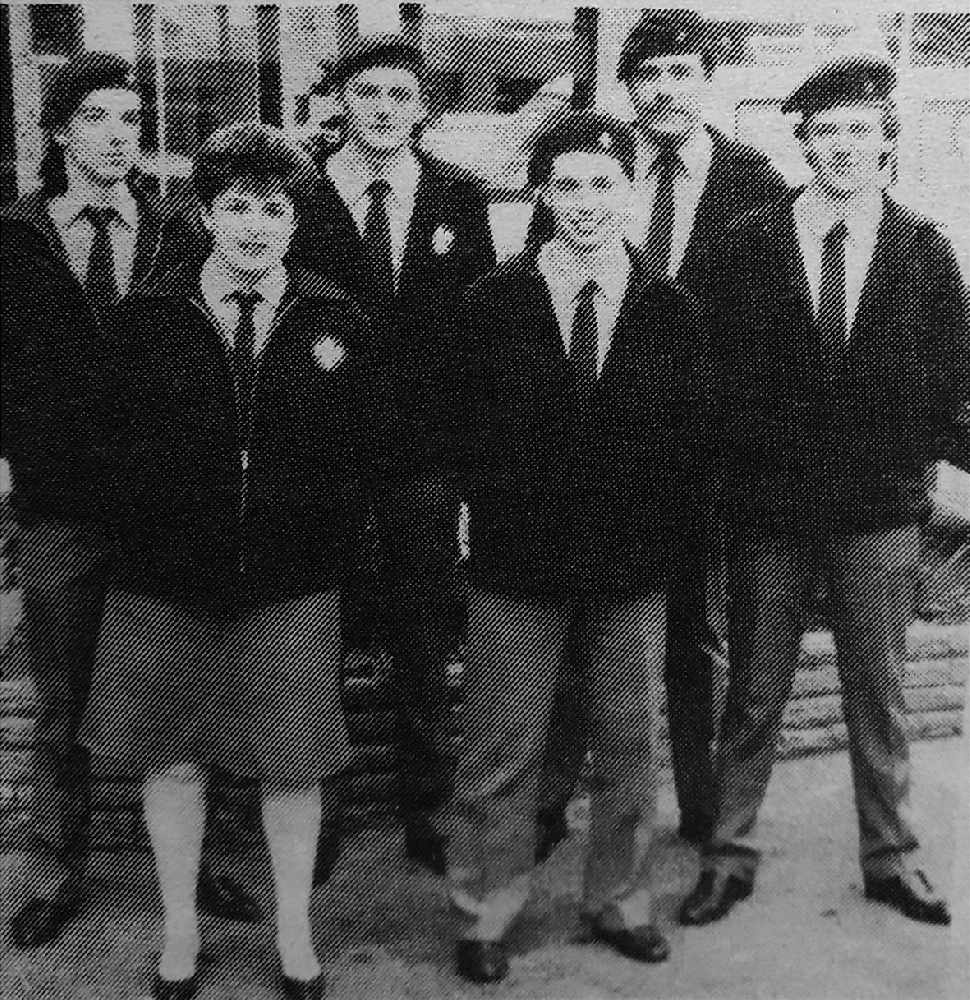 Windsor Castle would forever hold special memories for a group of Venture Scouts from Denton and Audenshaw. 
Back in 1986, they had the great honour of taking part in the national St George's Day parade at a time when the castle had been the centre of attention for the Queen's 60th birthday and the funeral of the Duchess of Windsor.
Among 800 smartly turned out Queen's Scout Award recipients who paraded around the royal quadrangle were Neil Flint, Karen Pertoldi and Paul Williamson of St Hilda's Venture unit, Stephen Hesmondhalgh and Simon Kraushaar from Mountbatten unit, Dane Bank and Dave Coop, Criterion unit, Reddish. All six lived in Denton or Audenshaw.
"It was an experience definitely not to be missed," said Neil.
The parade was inspected by the Duke of Kent followed by a brisk march with massed bands into St George's Chapel where the the Dean of Windsor conducted the service.
Afterwards, the contingents of Queen's Scouts gathered outside to be thanked by the Chief Scout, Major General Michael Walsh before the parade was dismissed.
Main image:
REGAL DATE: The Queens Scouts at Windsor.