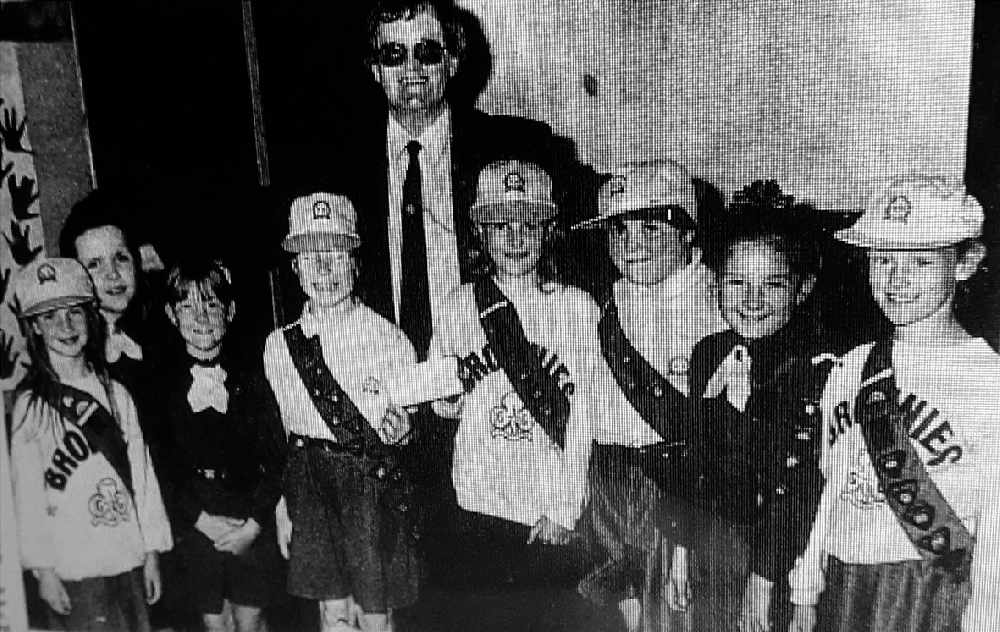 Smiling faces for the Red Hall Brownies.
In 1992 Audenshaw Brownies made a clean sweep with their fundraising for St Ann's Hospice. 
The girls rolled up their sleeves for a month of spring cleaning at their Red Hall Methodist Church HQ and also got stuck into cleaning cars and carrying out a range of household tasks.
They presented a £140 cheque to the hospice at a coffee evening in aid of the charity. The Brownies entertained the visitors by displaying some of their work, as well singing, dancing and reciting prayers they had learned. A further £35 was raised during the evening and donations to the hospice continued to flood in.