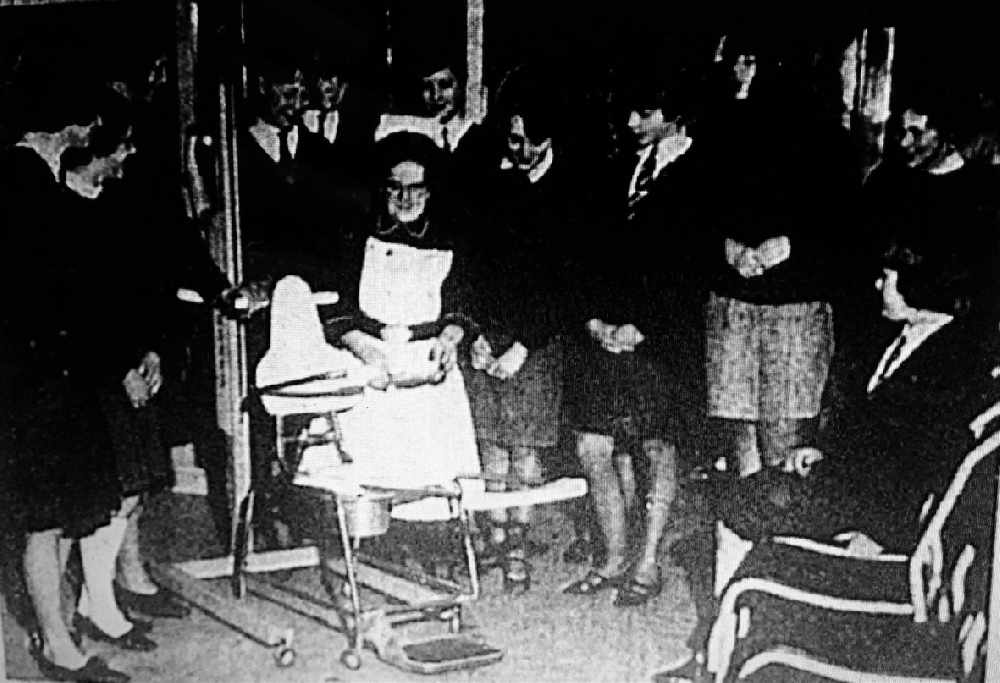 Pupils from Heginbotham and Mossley Road County Secondary School presented an 'ambulift' chair to the women's geriatric ward at Ashton General Hospital back in 1967.
The girls were praised for their hard work after responding to a challenge to the town's schools by Ashton's mayor Alderman Mrs SA Sidebottom to raise money to aid the elderly and bedridden patients.
From a half-term bob-a-job week and a Christmas masque ball, they raised £150 which they presented to hospital matron Miss EM Maddocks.
At the presentation were Mrs J Nicholls (headmistress), Miss M Cropper (deputy head), prefects and other representatives of the school, the Mayor, Cllr S Batty (school governor), Dr RTepper (geriatric ward), Alderman J Porter and Mr WE Mason (hospital management committee).