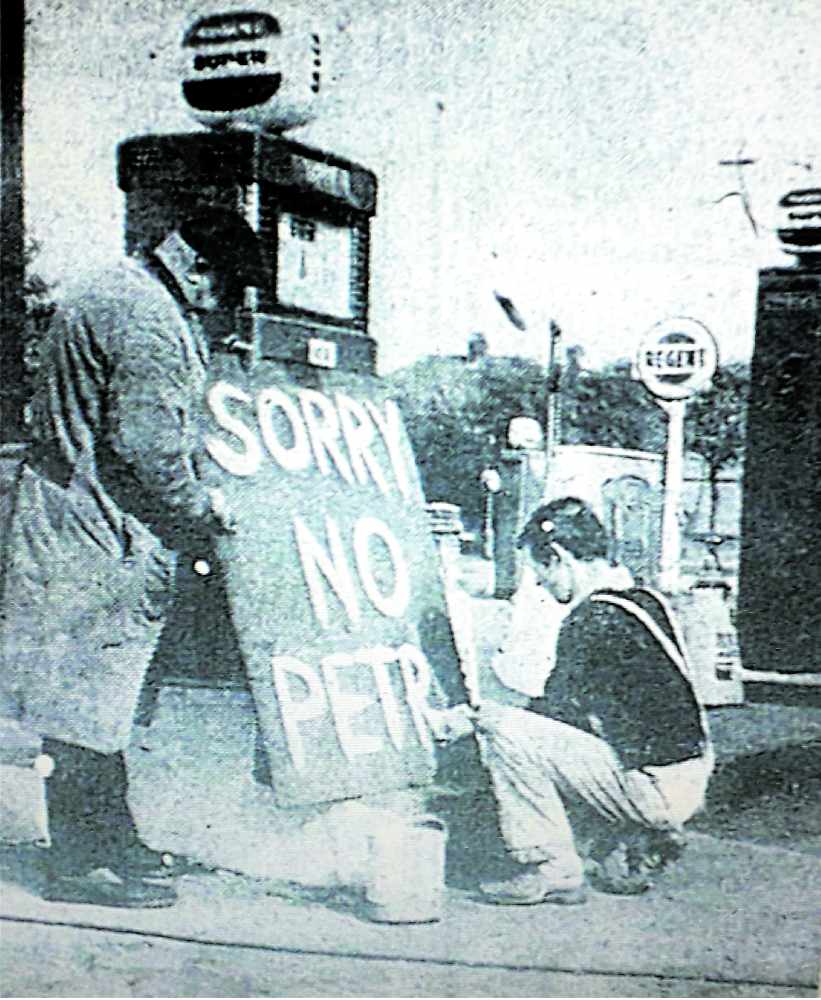 Back in 1968, garage forecourts were filled with anxious motorists who heard on the radio that an unofficial strike by tanker drivers was set to go ahead. 
Petrol pump attendants complained their arms were aching as they dealt with the rush.
Arthur Knott, owner of the Park Filling Station, Mossley Road, Ashton, said normal Tuesday morning trade was up 100 per cent but supplies were running out with an expected delivery failing to arrive.
By rationing petrol to four gallons for regular customers and two to casual customers, most garages managed to eke out supplies until the end of the week.
The dispute began due to plans to fit a black box recorder in each cab to show how fast the tanker wagons had been driven and how many stops were made.
Several drivers from Sterling Moulding Materials Ltd, Stalybridge, also walked out in support.
Tenants of tall flats and maisonettes on Ashton's West Park estate faced a chilly weekend. Usually kept warm by oil fired central heating, their homes were likely to be left without heat because of the tanker drivers' strike which made it impossible to obtain oil supplies.
Main image:
SOLD OUT: Garage boss Arthur Knott prepares to shut down the pumps when a delivery failed to arrive.