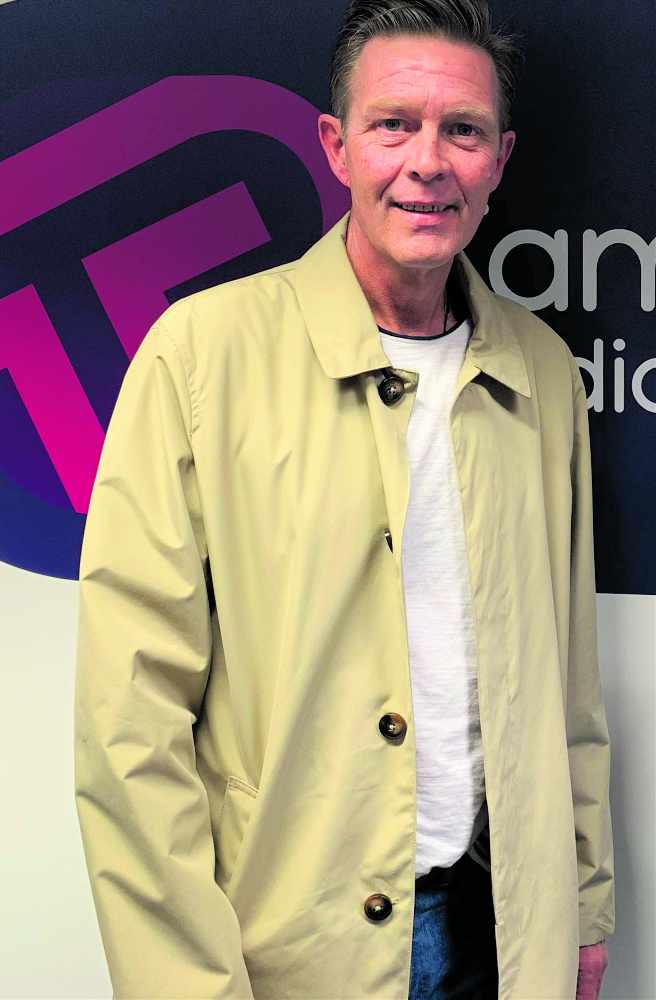 Thirty years ago, he was the Hattersley heart-throb on primetime Saturday night TV, attracting a huge following of adoring fans.
Singer Matt Mudd (pictured) won the BBC talent show Bob Says...Opportunity Knocks! two weeks running and made it into the 1989 grand final, finishing in third place.
Hosted by comedy legend Bob Monkhouse with an audience of 18 million, it was THE platform every would-be star wanted to be on, the Britain's Got Talent of its day.
Back home in Tameside, Matt, 22, had become overnight a sought-after celebrity, opening summer fairs and the like, where he would be under siege signing autographs. I witnessed one such occasion - an Eight Towns Radio (Tameside Hospital) roadshow at Medlock Leisure Centre, Droylsden.
Sisters Jane and Sarah had the job of sifting through the mountain of fan mail and sending out replies. At one point, they were handling 10,000 letters a week.
Matt hoped his success on the show would lead to a recording contract, well aware that releasing a single while his name was still fresh in people's minds would massively increase its hit potential. He signed with a manager, highly respected in the music industry working with top songwriters and producers, but the perfect song to launch his career proved elusive.
It would be three long years before Matt's debut single finally saw the light of day. By then the surge of interest from those few weeks of TV fame had dwindled away. I Saw Her First, an upbeat dance pop track released under his real name Matt Burgess didn't exactly set the charts alight.
Since then, through life's ups and downs, working as a tiler and carpenter and four or five years living in America, Matt has never stopped making music. He is currently writing and recording songs in a stripped back style with an acoustic guitarist.
A few weeks ago on my Tameside Radio show, looking back to 1989, I wondered if he was still living in the area and if he would be happy to chat about 'Opp Knocks' and bring the story up to date.
Through the well-connected Hyde Memories group on Facebook, we made contact and later this month you will be able to hear us in conversation on Tameside Radio (The Show That Time Forgot, Sunday October 13, 1pm-3pm).
Matt Burgess aka Matt Mudd: Factfile
• His mum and dad Mary and David were in the well known '50s' group The Mudlarks which inspired Matt's own stage name.
• Before going on Opportunity Knocks, he had met Bob Monkhouse while working at The Willows night spot, Salford.
• They got on well - Matt speaks fondly of Bob coming round to his dressing room and enjoying "a glass of wine or two."
• His appearance on the show was delayed for five weeks because he had chickenpox.
• The wait was worthwhile - his performance of Michael Jackson's She's Out Of My Life warmed the hearts of the studio audience and viewers at home who voted him the clear winner.
• Returning the next week as reigning champion, Matt rose to the challenge of singing the jazz-swing classic La Mer (Beyond The Sea) - the last minute choice of the show's producer.
• Bob Monkhouse introduced him as "the Hattersley heart-throb".
• Matt was told exactly what to wear - "they gave me the same suit three weeks running, a different colour each time - after the first week, they dyed it!"