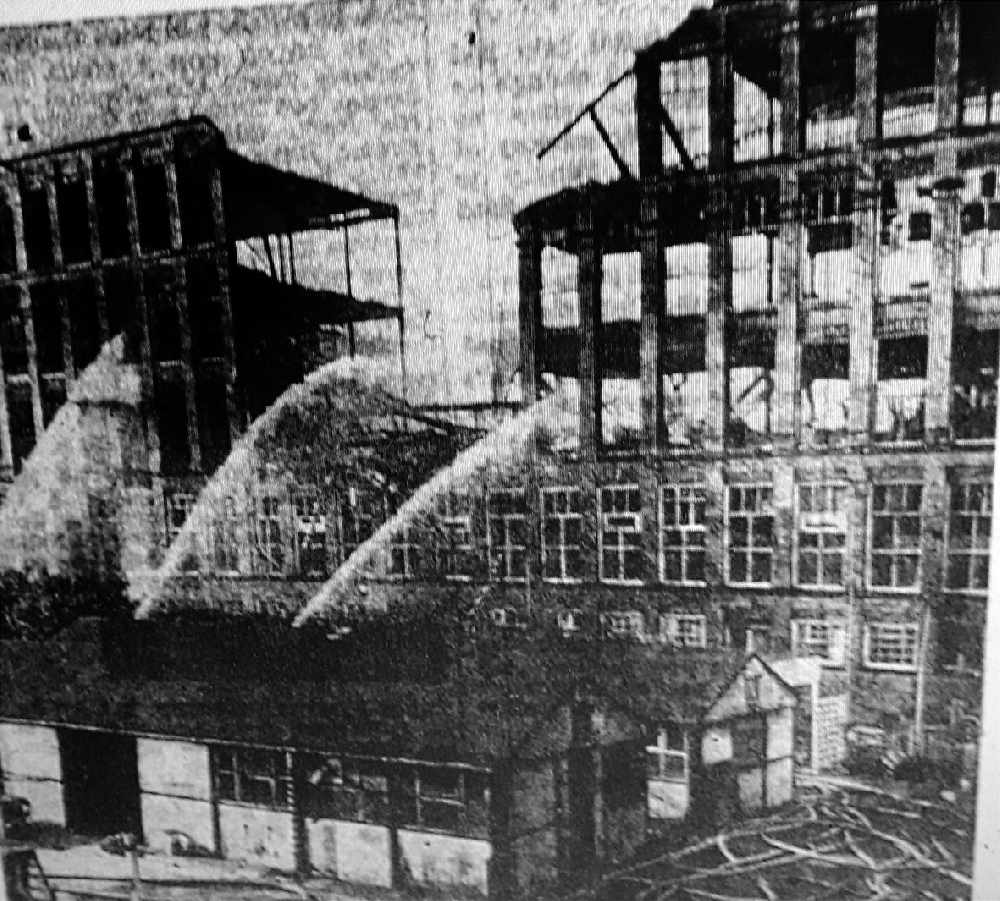 In 1971, more than 200 workers at Ashton's Texas Mill were set to lose their jobs, following a disastrous fire which began on a Friday evening and raged on through the weekend.
Tragically, one fireman lost his life fighting the blaze and five were injured.
Other firefighters had a narrow escape when a large section of the building collapsed sending tons of masonry cascading down.
More than 300 crew from as far afield as Preston, Lancaster and Morecambe fought the blaze which thousands of people, including many who worked at the factory watched in disbelief from various vantage points in the Tame Valley.
The mill had recently been re-equipped and was regarded as one of the most modern and productive in Courtaulds modern fibres group. The cause of the fire was unknown as the Reporter went to press, but arson was not suspected.