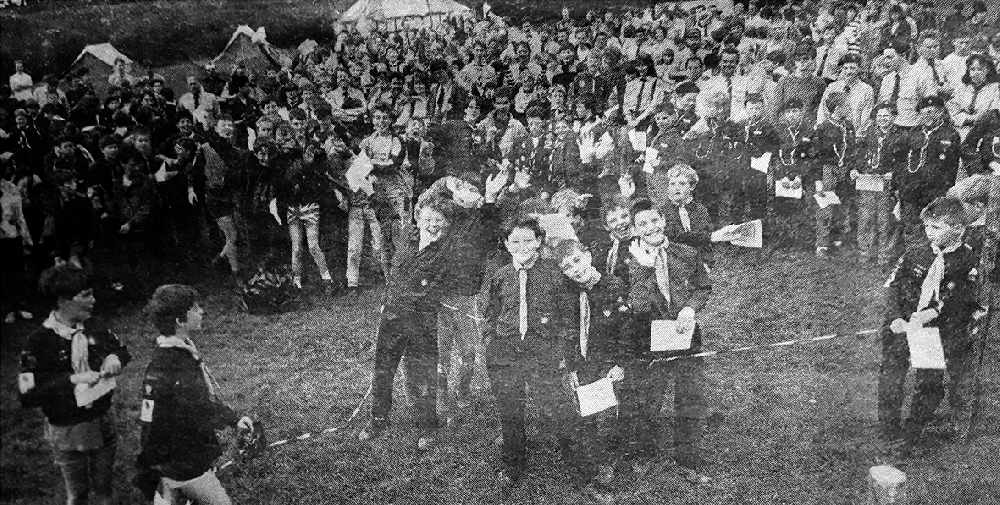 In 1990, around 2,000 Scouts from Tameside and surrounding areas packed their tents and rucksacks and were heading for the great outdoors.
A weekend of friendship, fun and adventure awaited them as Linnet Clough Scout Camp celebrated its 21st year.
Months of planning had gone into arranging the big birthday rally with many of the ideas coming from the youngsters themselves in a special phone-in arranged by British Telecom earlier in the year.
After heavy rain overnight, parts of the campsite at Mellor village, near Marple rapidly turned into a mudbath, but everyone was having such a good time that they hardly noticed and battled on regardless.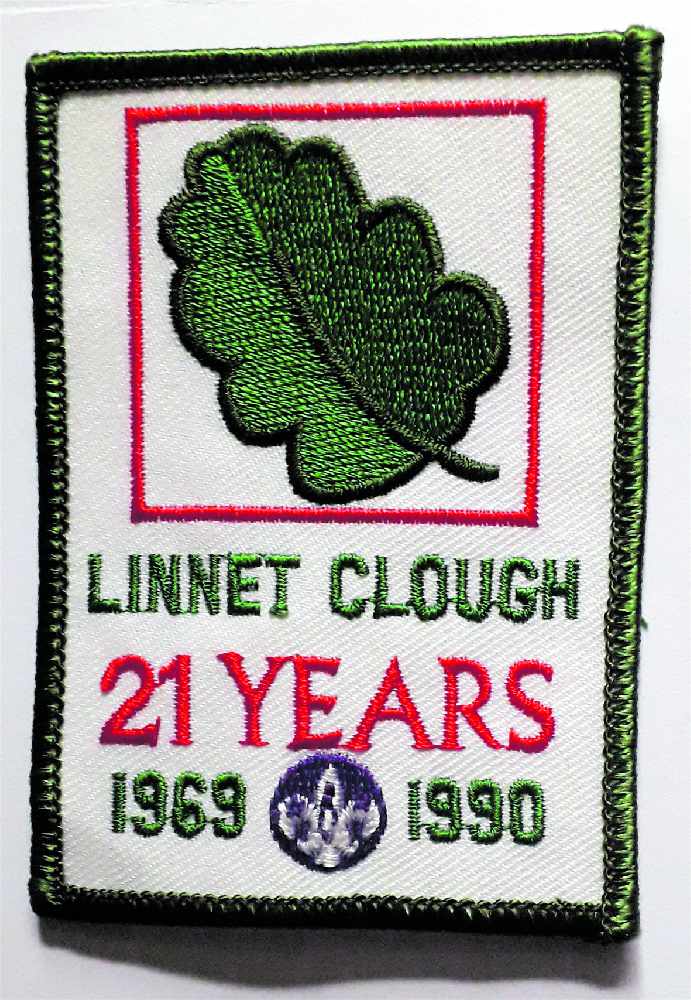 BADGE OF HONOUR: Celebrating the big day.
The Scouts were invited to take on a series of challenges including crate-stacking, carriage racing, abseiling down a climbing wall, gliding on a land-based mini-hovercraft and pillow fights on a raised horizontal bar.
Corny jokes and funny stories came thick and fast over the airwaves on the rally's very own radio station run by volunteers from Eight Towns Radio based at Tameside Hospital.
Listener participation played a big part in the broadcast with a steady stream of young contributors queuing outside the studio caravan as early as 7am, eager to get on air.
Young reporter Guy Lomas from the 1st Dinting troop landed the scoop of the weekend - an interview with the rally's VIP visitor, Chief Scout Garth Morrison.
Main image:
LANDMARK DATE: Scouts and leaders at the rally's closing ceremony.