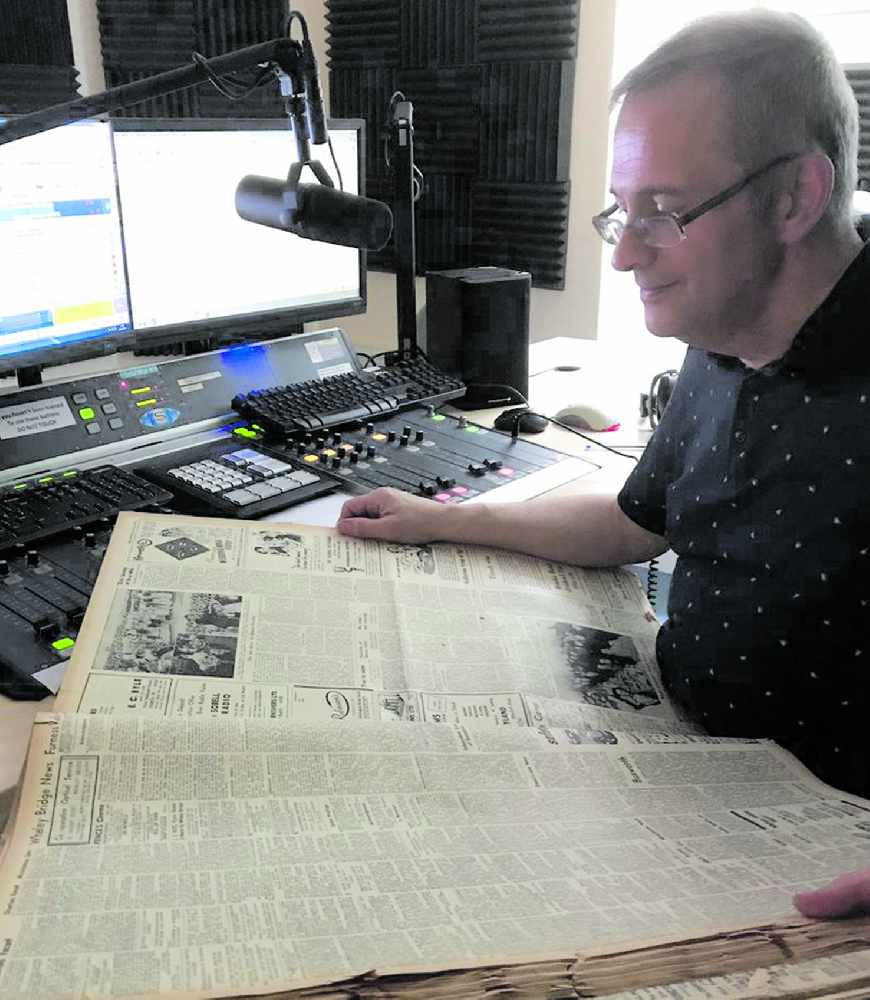 Eight weeks after Neil Armstrong's 'one small step' on the Moon, Ashton town centre was about to take a giant leap forward with the launch of its new flagship store. 
Marks and Spencer welcomed its first customers 50 years ago this month, on September 17, 1969.
The store on Warrington Street was opened by an Ashton lady who worked behind the counter at the M&S bazaar in the Market Hall in the 1920s.
While the build-up to the big day began in July with several pages of paid-for promotion in the Reporter, it's fair to say the arrival of M&S in the heart of the town had been eagerly awaited since the Staveleigh Way precinct attached to it (now the Ladysmith shopping centre) opened two years earlier.
The new store was built in a prime spot facing the Market where the Ashton Reporter head office had stood for nearly 90 years and from where, ultimately, more than a dozen local editions had rolled off the presses week after week.
In its place there was now a smaller town centre office on the corner of Old Street and Gas Street where the team of reporters covering Ashton, Audenshaw and Dukinfield were based on the ground floor, behind the front office counter where adverts could be placed and photo reprints ordered. Upstairs was the accounts department. Typesetting and printing was relocated at Waterside Mill, Whitelands Road, on the outskirts of Ashton.
One of the main issues making front page news in the summer of '69 was the new one-way traffic system which had just been introduced on Stamford Street, Old Street and connecting side streets.
It seemed likely that council tenants might be asked to pay a bit more to secure better TV reception. If the plan went ahead it would 'put a shilling on the rent.' Colour TV was being gradually phased in and the Reporter carried an advert proclaiming 'Don't tie yourself to colour TV before you're sure you like it! Redifusion will rent you a set for one to three months while you make up your mind...
In July '69, Prince Charles officially became the Prince of Wales - his investiture by the Queen took place at Caernarfon Castle. Amid all the traditional pomp and ceremony, Denton girl Maureen Knowles, a student at Aberystwyth University, was one of the choir who sang at the elite gathering. A documentary narrated by the actor Donald Houston, with David Frost interviewing the Prince was shown in cinemas including the Odeon, Ashton.
On the big screen elsewhere, the Palace, Stalybridge, deserved full marks for topicality in the week of the Moon Landing by showing 2001: A Space Odyssey. In a similarly smart move on TV, the first ever series of Star Trek took over BBC1's Saturday teatime slot.
Main image
Looking back: Mike Wallbank reads one of our archived copies