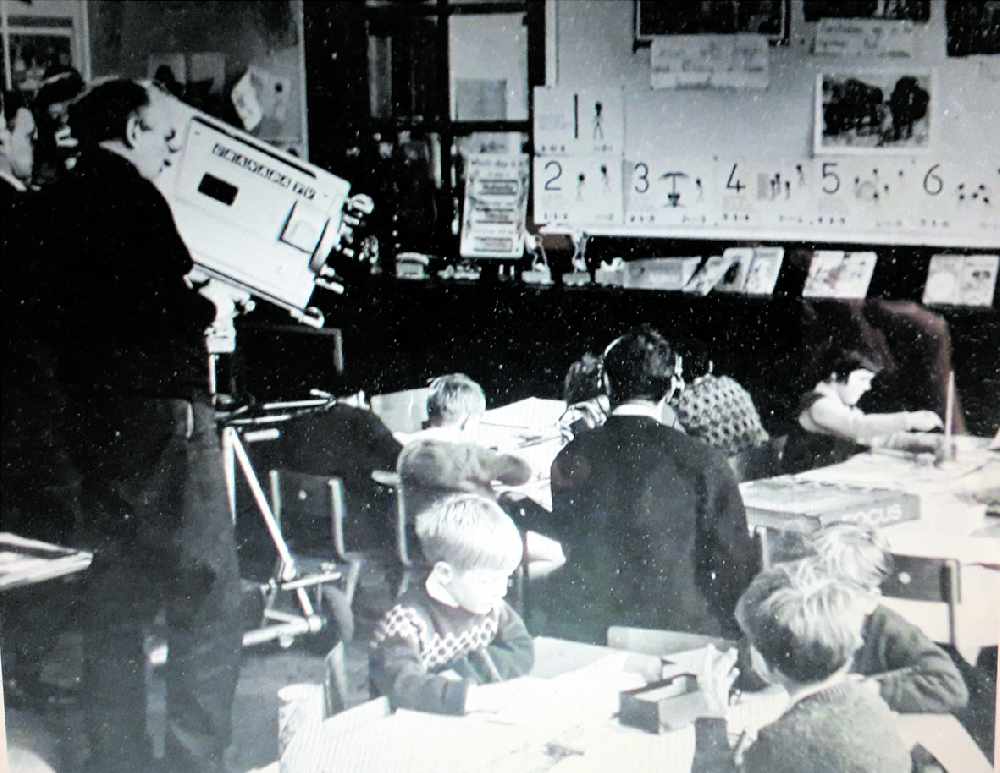 It was 'lights, cameras, action!' at St Mary's Primary School, Haughton Green, when a Granada TV crew turned up to film an episode of the documentary series This England.
The director John Gibson said the aim was to explore the imagination of young children and make a 'sort of mosaic' of a child's day from getting up to going to bed.
Cameras were set up at the school, in the surrounding streets and in their homes to find out just what life was like for a child growing up in Haughton Green in 1966.
Mr Gibson had spent some time in the school getting to know the youngsters. He told the Reporter he had been struck by the 'wisdom and awareness' they had shown and hoped those qualities would come out in the programme.
Classes continued as normal with pupils quickly settling down to the presence of the camera crews, electricians and other technicians and the fascinating array of equipment they had brought along - from arc lamps to microphone booms as well as lengthy runs of cable.
"They are marvellous," Mr Gibson enthused.
"They have taken to television like ducks to water."
He also had high praise for the staff who had done everything in their power to co-operate with the crew.
The documentary, due to be shown in July, would be part of the documentary strand This England which would cover a wide range of subjects over the coming months including emigration to Australia and a visit to Eyam, the famous Derbyshire 'plague village'.