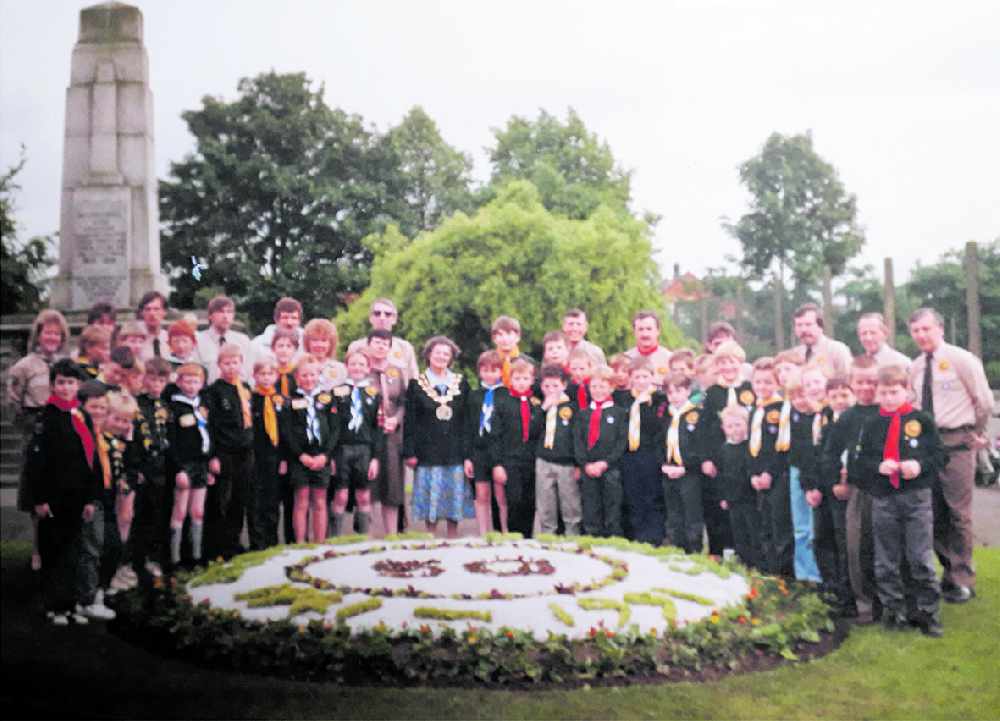 The sun shone as Denton District Scouts celebrated their 50th anniversary with a family open day at Egerton Park School.
Parents and friends were invited to see first hand some of the regular Scouting activities, with the accent firmly on fun for all age groups.
An archaeology game offered the chance to seek out buried treasure in the 'sand dunes'. You could try your hand at firing a 'water rocket' with plastic bottles and waterproofs supplied. There was also plaster cast making, a balloon race and a horse racing game.
One of the displays turned the clock back to 1941 when Denton became a separate district of the Boy Scout movement as it was originally known.
Leaders and Scouts wore the old style uniform of shirt, shorts and hat which survived until the late '60s. The focal point was a traditional bell tent which would have been a familiar sight to previous generations.
The 1st Haughton Green troop looked to the future as 'space hikers' wearing bright yellow T-shirts, baseball caps and glasses. They staged a 'planet hop' quiz inviting people to answer questions scoring points to move around the solar system set out around the field.
Four high flyers had a bird's eye view of the open day. Sean Newey of 6th Denton (St Hilda's) Beavers, Paul Rooks of 1st Dane Bank (St George's) Cubs, Regan Hallows, 6th Denton Scouts and Mr Alan Cubitt, group scout leader of 1st Haughton Green, enjoyed a free helicopter trip around the area kindly donated by Tameside businessman Roland Bardsley.
The lucky passengers' names were drawn in a free raffle. Joining the crowd to wave them off on their flight were the Deputy Mayor and Mayoress, Cllr Albert Hatton and his wife.
A tombola arranged by the Scout Fellowship raised £460 towards the district's golden jubilee appeal to train a guide dog and sponsor a 'talking book' for the blind.
The landmark anniversary was also commemorated throughout the summer in Victoria Park.
Tameside Leisure Services created a floral display based on the design of the official golden jubilee badge, officially launched by the Mayor Cllr Lena Eason, accompanied by district president-elect Cllr Martin Wareing.