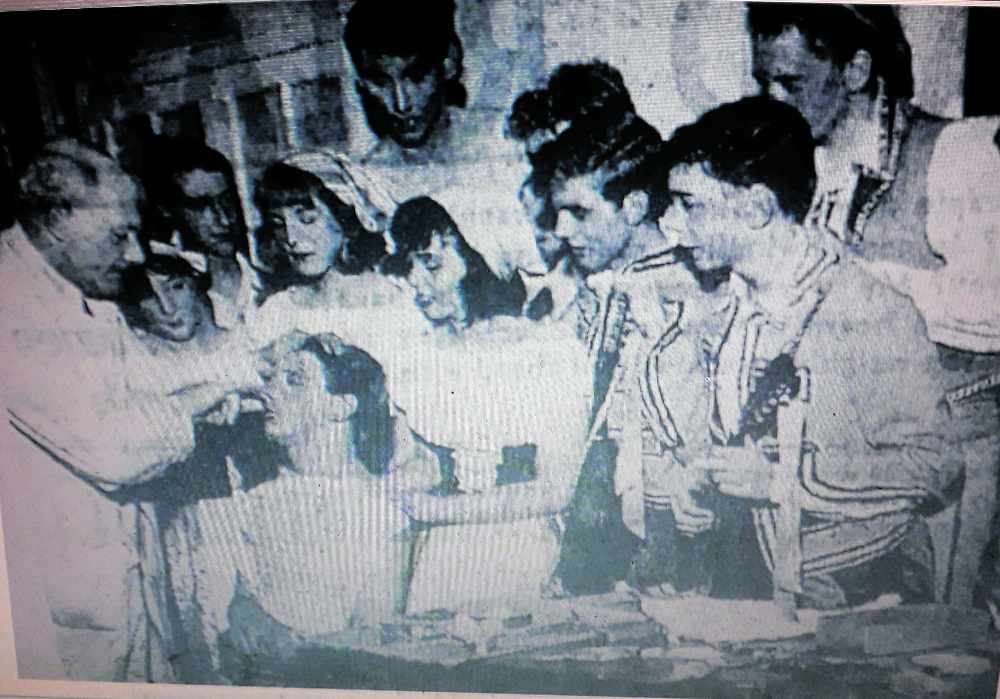 In 1963, Ashton Grammar School Theatre Group had clearly gone to great lengths to ensure their production of Gilbert and Sullivan's The Gondoliers made a strong impact.
Our reviewer said of the opening performance: "The standard of singing and acting was most creditable. The scenery and the colourful garb proved no trouble had been spared..."
Michael Rhodes and Colin Hassall were praised for their spirited portrayals of the young gondoliers Guisseppe and Marcos.
As their brides Gianette and Tessa, Susan Nicholls and Margaret Danson 'displayed the gaiety, high spirits, possessiveness and the sadness which was called for in different scenes.'
One of the school staff Mr JW Handforth played the Grand Inquisitor applying his rich baritone voice to great effect in 'No Possible Doubt Whatever' and other musical numbers and displaying all the dignity and authoritative manner that the part demanded.