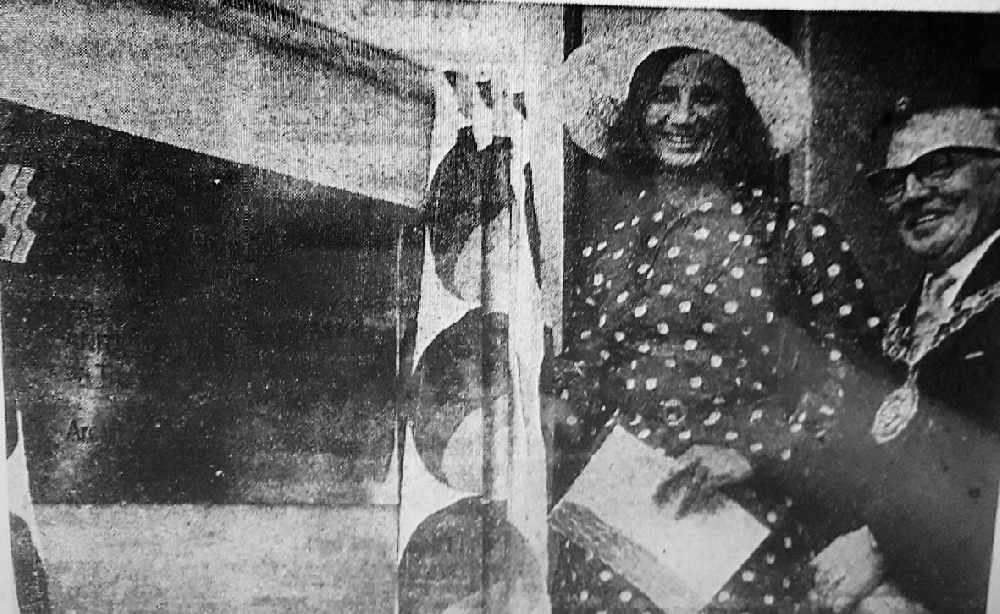 Back in 1975, describing the new Denton Baths as 'long awaited' was the understatement of the century. 
The official opening by Olympic swimmer Anita Lonsbrough MBE took place on Thursday, July 3, 1975 - 50 years after Denton councillor Fred Worthington had first set his sights on the town having its own swimming pool.
Welcomed by the Mayor of Tameside Cllr John Devaney, Anita stressed the importance of being able to swim 'not only to save your own life but the lives of other people.'
She was introduced to council officials and guests including members of the former Denton Council who had given the green light for building work to start on the site overlooking Victoria Park in January 1973.
Two and a half years later, the project was finally completed and meant Denton people no longer had to travel to Ashton or Hyde to enjoy a swim.
The new baths comprised of a 25m main pool and small teaching pool, with changing facilities for disabled people, spectator viewing and refreshment areas.
The facilities and the view over the park impressed Yorkshire-born Anita who began her career with Huddersfield Borough Swimming Club.
She had gone on from there to win the 200m breaststroke at the 1960 Olympics in Rome and three gold medals at the Commonwealth Games in Perth, Western Australia, two years later.
"It's just what Denton needs... it will be a great asset to the town," she told our reporter.
"A learners' pool is an essential part of the baths and I'm glad to see one has been included."
In recent years, the building was considered no longer fit for purpose and closed its doors for the last time in February 2020, having been replaced by the new Tameside Wellness Centre on Ashton Road.