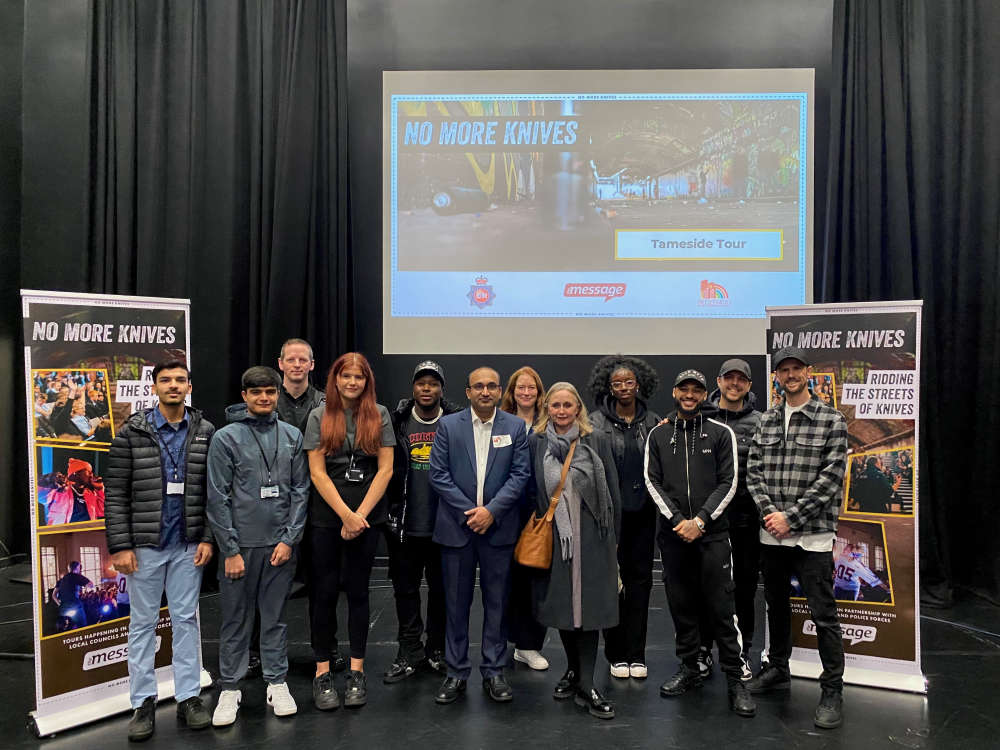 Five high schools and colleges in Tameside will be paid a visit by the No More Knives tour to inform, equip and empower students to make good choices around the subject of knife crime.
Tameside Council's Community Safety Service, Message Trust, Tameside Police and local churches have partnered up to bring the tour back to the borough.
The initiative – aimed at tackling knife crime and supporting safer communities - was initially funded through Greater Manchester Police Airis Fund, however for the schools and colleges who haven't received the workshop will now get the chance to through Community Safety Partnership funding.
It will begin at Clarendon Sixth Form, followed by Audenshaw School, Mossley Hollins High School, and ending at Longdendale High School.
The tour will deliver lessons and assemblies to teach students of the dangers and consequences of knives, whilst educating them as to how they can play their part in being the solution to having safer streets.
The presentations will signpost to venues in the area where students can hand in their knives whether this is at the local Police Station or another venue (under the supervision of the local police constabulary.)
To conclude the week of presentations, the No More Knives tour will hold a concert at Dukinfield Town Hall on Friday 24 November for the schools involved.
Through the combination of music and powerful stories the young people will have gained the skills and knowledge they need to say no to knives, and instead discover their full value and identity.
Councillor Vimal Choksi, Tameside Council Executive Member for Towns and Communities, said: "It's extremely important to teach our young people the danger and consequences of knife crime. In doing so, we are ensuring our communities are a safer place to live for not only the present time but for future generations to come."
Tameside Council Executive Member for Education, Achievement and Equalities, Cllr Leanne Feeley, said: "This tour is a really engaging way of educating young minds about the significance and dangers of using knives and help them understand how to keep themselves and their friends safe."
For more information about No More Knives, click here.