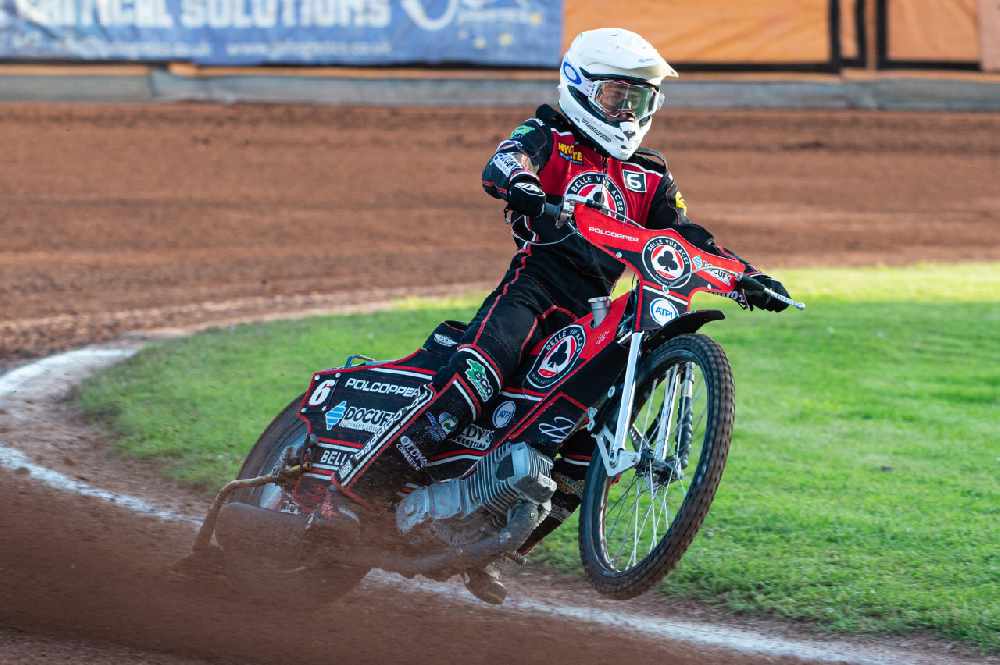 Belle Vue's play-off progress missed a step on Monday after Wolverhampton emerged as the 54-36 victors at Monmore Green, but team boss Mark Lemon says it's still all to play for.
It was a promising start from the Rentruck Aces as they took advantage of an early 5-1, courtesy of Steve Worrall and Max Fricke, to put some distance between themselves and the pursuing Wolves.
But it wasn't long before the home team responded to level things up, and by Heat 3 they had deadlocked the scores at 9 apiece with neither side prepared to give even a shred of leeway.
Things remained square until the Wolves broke away with a 5-1 of their own in Heat 7, an advantage that proved to be the turning point of the night and one from which Belle Vue did not recover.
The Rentruck Aces have far from thrown in the towel, though, says Mark Lemon: "We have to look at this in the context of the wider Premiership at this stage, as every team is strong at home.
"Of course, it's a frustrating result. We've got a team that we know can do the job on the road so we need to figure out why they haven't been doing that recently; we'll leave no stone unturned.
"The boys started very well to take the early lead, but as the meeting progressed things went pear-shaped. Wolves stepped it up, but the track was the best I've seen it so there's no excuses for us.
"We had too many passengers, and the lack of consistency after the result at Ipswich last week is something we need to urgently address. These away points are too crucial to be dropping.
"We're still strong contenders for the top four, but we need to bring our away form up to scratch."
The Rentruck Aces face Swindon next Monday, August 12 in Manchester, after the Cool Running Colts take control at the National Speedway Stadium against Leicester on Thursday, August 8.
RESULT – WOLVERHAMPTON V BELLE VUE – MONDAY, AUGUST 5
Wolverhampton 'Parrys International' Wolves 54: Rory Schlein 14, Kyle Howarth 11+2, Jacob Thorssell 9+1, Sam Masters 8+1, Nick Morris 7+2, Luke Becker 5+1.
Belle Vue 'Rentruck Aces 36: Kenneth Bjerre 14, Max Fricke 6+2, Tobiasz Musielak 5, Nikolaj Busk Jakobsen 4+2, Jaimon Lidsey 4+1, Steve Worrall 3, Dimitri Berge 0.
Premiership Points: Wolverhampton 3 Belle Vue 0
Report by Hayley Bromley
Picture by Ian Charles