A celebrated racing pigeon breeder from Newton has been told he's got to get rid of his prize birds by his landlord.
New Charter Homes, part of the Jigsaw Group, want Ross Leigh, 61, to remove the birds and the coops they live in from the garden of his flat.
Ross says he has lived at the property for 32 years and has kept the pigeons in the sheds in the garden for all that time.
However, following a visit from a housing officer last month, he has now received a letter saying that the sheds need to be taken down and the pigeons rehomed as a matter of urgency.
It's come as a huge blow to Ross, who says that the pigeons help enormously with his anxiety and mental health and that they are his "entire life."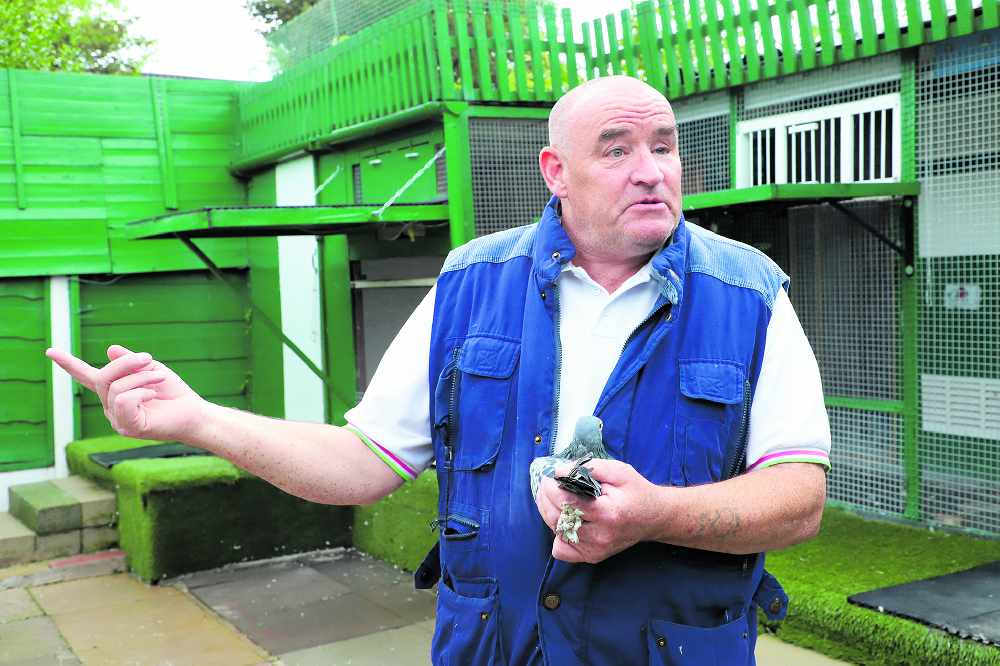 Speaking outside his home by the pigeon coops, an emotional Ross said: "I can't really do a great deal with my mental health. I can go up to the club house which I love to do. These pigeons have been my life.
"When I come into the back garden where the birds are, it's like another world to me because all my worries and problems disappear."
Ross says he's been very upset by the way he's been dealt with by New Charter Homes, claiming there has been a lack of compassion for his mental health.
"It's upset me that much the way I've been spoken to," he said.
"I was getting very agitated and upset."
Ross says the incident has left him stressed and he has sought professional help because of the upset.
In a letter to Mr Leigh, New Charter say that the garden is a communal area and the sheds occupy too much of the space.
However, Ross states that he has never once had any complaints from his neighbours and that he was told when he moved in that it was his garden.
He added: "These pigeons have been my lifeline. The neighbours here are fantastic, they've all been in support of me.
"The birds have been here 34 years and are a lifeline to me.
"It's been so traumatic. I wake up and there's nothing else in my mind, I can't concentrate and I can't settle. I'm panicking, thinking there's no one that can help me."
With the sheds having been in the garden for so long, Ross is hoping to get a 'Lawful Development Certificate', which would make the development lawful as it has been in place for more than four years without complaint.
In a response, Ivan Wright, Assistant Director of Neighbourhoods, said: "Whilst we cannot go into detail about individual cases, New Charter Homes' policy is that residents should only keep animals such as pigeons with our express permission.
"Before permission is granted, mitigating circumstances such as the size of the garden and whether or not it is a communal/shared garden must be taken into consideration.
"With communal gardens, our priority is to ensure all residents are equally able to use and enjoy them. We are currently working with Mr Leigh to assess the situation."