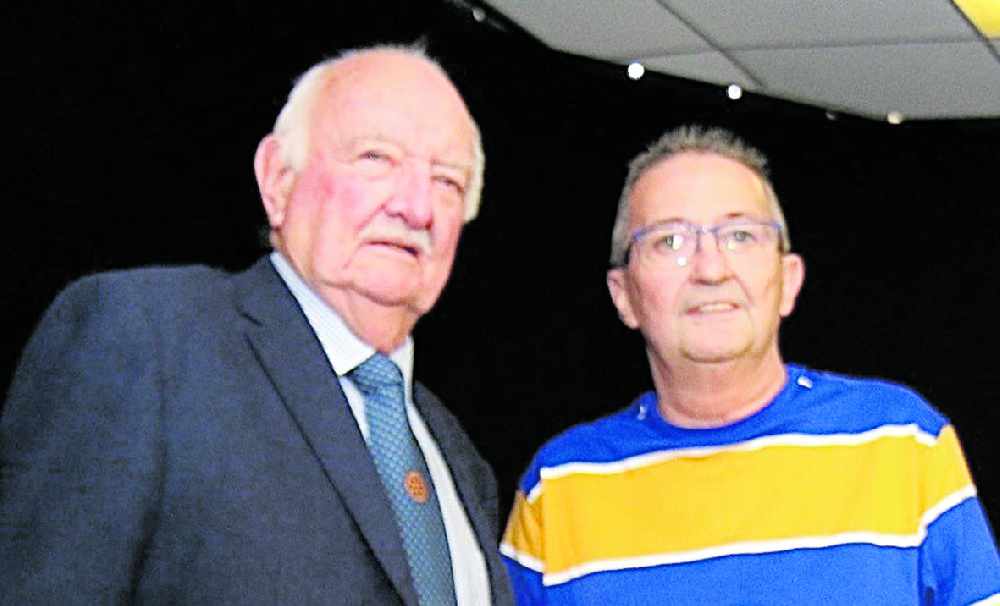 Hyde Rotary have installed their new president, Barry Carey, who officially took up his new role this week. 
However, because of the Covid-19 restrictions, the annual ceremony had to be conducted remotely.
Barry, a retired company director, has been a member of the club for 32 years and this will be the third time he has served as the club's president.
Over the years Barry has been instrumental in organising the Christmas sleigh and harvest festival collections and has taken a very active interest in supporting local charities.
Speaking to the Reporter following his installation, Barry said: "During my year I will continue to support local community projects and all age groups within our community.
"And the club will continue to support Rotary's own foundation and international projects both here and overseas."
Also taking up a new role in 2020-2021 is long-serving Hyde Rotarian Kevin Maddox, who becomes District Governor Nominee.
Kevin has been a member of the Hyde club since 2003 and has been responsible for eight clubs in the Wigan area for the last three years in his role as Assistant District Governor.
Kevin said: "I am looking forward to my new challenge and becoming District Governor in 2022."
Main image:
LOOKING TO THE FUTURE: Barry Carey and Kevin Maddox.