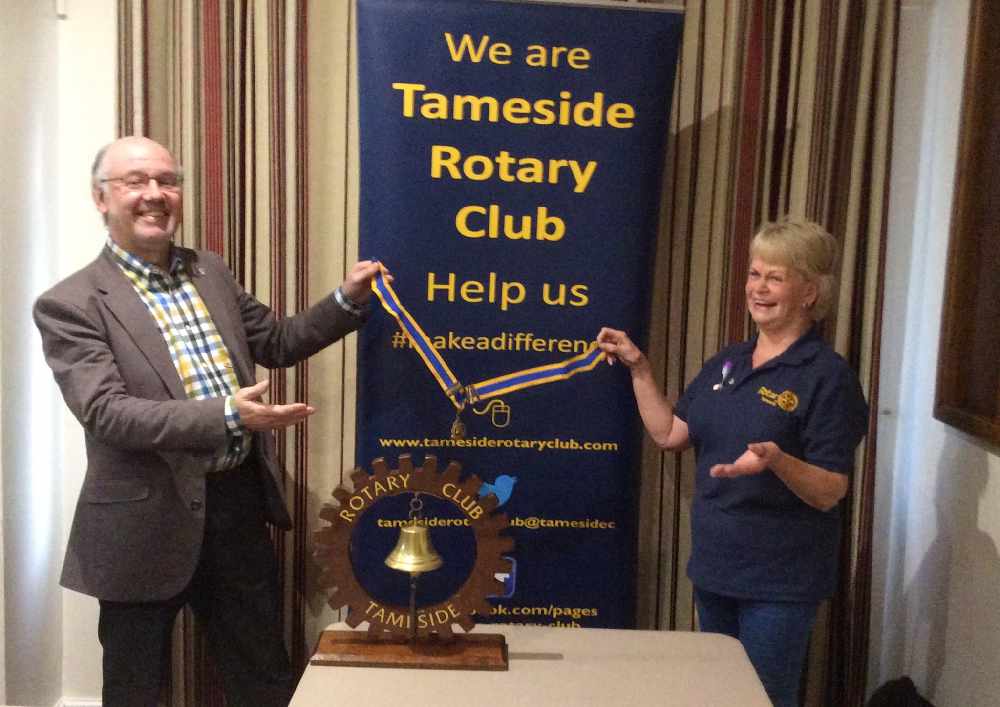 Tameside Rotary Club's fifth president has now formally taken over the reins and she is looking forward to helping support the borough's charities still struggling amid the Covid-19 pandemic. 
In a recent ceremony, incumbent Peter Holden passed on the medal and bell to new president Maria Bailey, who will preside over the club year 2020/21.
Peter's presidency period was unfortunately cut short due to the coronavirus pandemic, but he was a popular figure and had a productive time in charge.
Maria is the second female president of the club and will be followed next year by Angela Robbins.
The theme for the year ahead is Every Mind Matters - dedicated to raising awareness and tackling mental health.
Although the club say it is very careful about meeting physically, members are still chatting to each other about exciting plans for the future via Zoom.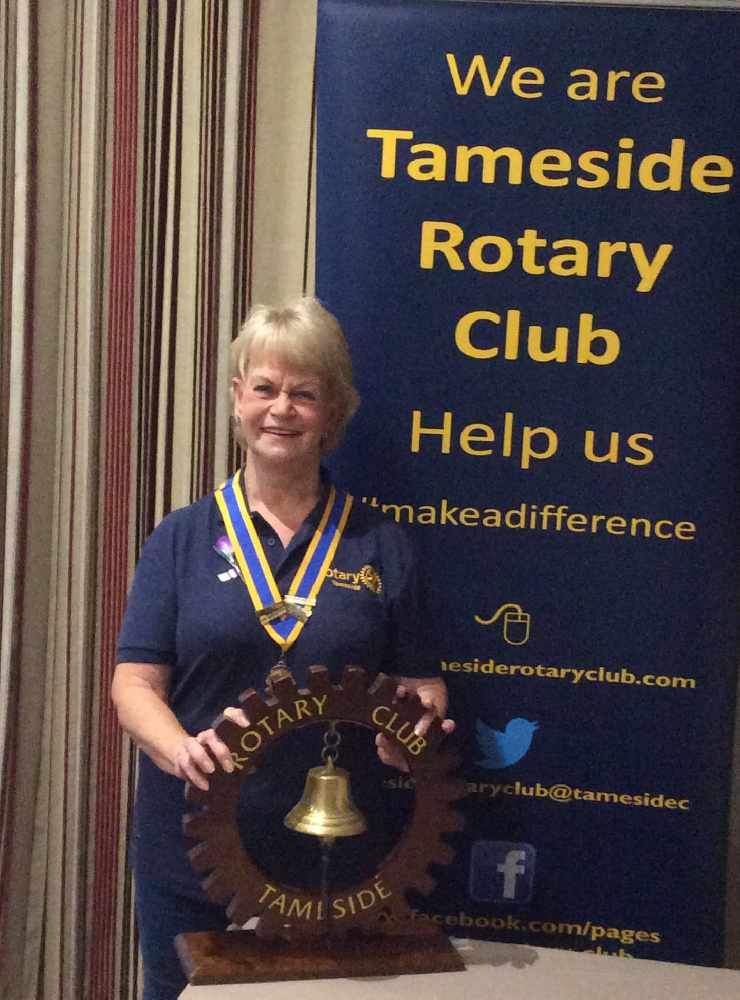 Maria is the fifth president of Tameside Rotary Club
On her appointment, Maria said: "I'm so proud to have been elected as the fifth President of Tameside Rotary for the 20/21 Club year.
"I've got a number of hard acts to follow since we were founded but, as always in Rotary, members will rise to the challenge as our club continues to grow in size and stature.
"I'm delighted that we are now extremely well known in the business, voluntary and charitable sectors of Tameside and beyond, due to all the members' efforts to date.
"The club has raised money for and donated to numerous organisations since inception and that has continued but in a very different way during the pandemic.
"We've 'met' and even raised money using Zoom and other media but are now looking forward to getting 'back to normal' and meeting all together in the same room, hopefully by August."
She added: "Our theme for the year is Every Mind Matters as mental health issues have risen for a variety of reasons but especially so during the isolation and unnatural situation 'lockdown' has created. We will continue to work with and raise money to assist our Tameside charities especially if their focus is Covid-19 related.
"I'm really looking forward to my year ahead and being supported by my team to support our members whilst working hard for all communities, as Service Above Self is Rotary's motto across the world."
For more info about Tameside Rotary Club, head to www.TamesideRotaryClub.com or search for Tameside Rotary Club on Facebook.
Main image:
Peter passes over the medal and bell to new president Maria.