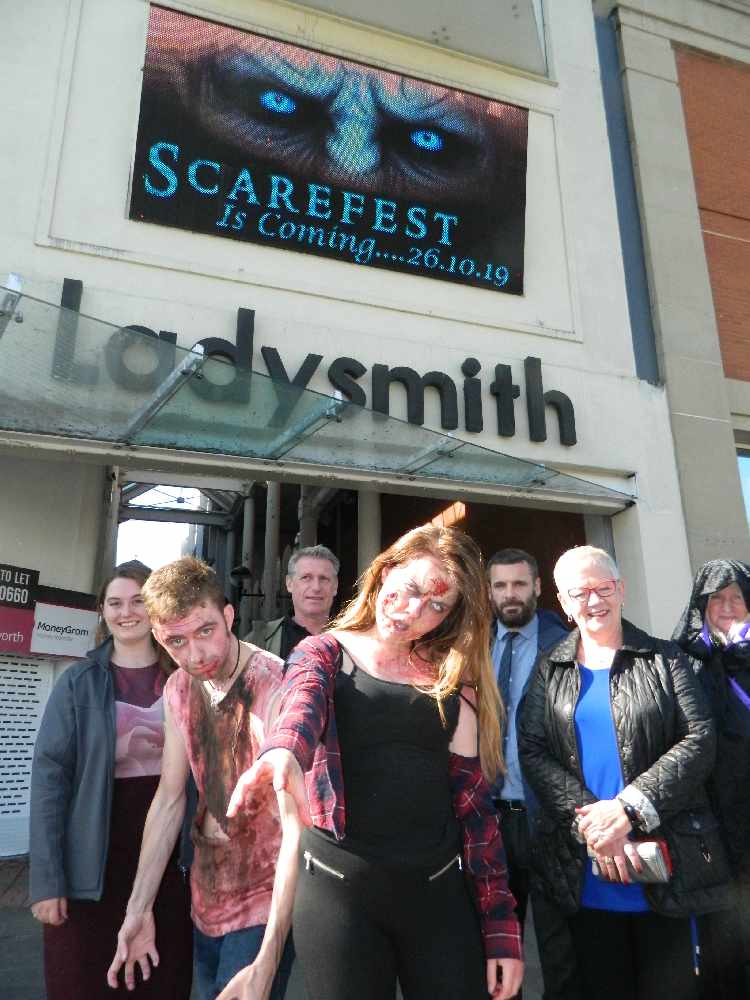 An Ashton shopping centre have planned what they describe as the best horror experience this side of the grave!
Ladysmith Shopping Centre is challenging those brave enough to experience its brand-new horror attraction, Rise of the White Walkers.
The 30-minute experience, a first for the town, puts visitors at the centre of a Game of Thrones-themed apocalypse.
Those who manage to get their hands on one of the 45 limited tickets will be thrust into an epic fight of survival against White Walker zombie hordes, over two levels of Ladysmith's haunting abandoned car park.
Ashton Under Lyne's 'Scarefest' is now in its sixth year and Samantha Robinson, Assistant Centre Manager at Ladysmith Shopping Centre and Secretary of Ashton Town Team, says this year promises to be the best one yet.
Samantha said: "Rise of the Walkers is an event that will put Ashton Under Lyne on the map alongside some of the best and scariest Halloween visitor attractions in Manchester.
"We're always looking for ways to improve and update the town's annual Scarefest and give our visitors something you can't get anywhere else.
"This event is unlike your ordinary zombie experience. We have been able to design something completely unique by working with one of the UK's top scare experience providers to bring our ideas to life.
"I don't want to give too much away about it but be prepared is all I am going to say."
Rise of the Walkers will open on Saturday (October 26) and there will be three selected time slots to choose from between 6pm and 8pm.
Tickets cost £15 each and all proceeds will be donated to Ladysmith's nominated charity - The Believe and Achieve Trust.
Visitors must 16 years of age or older and group bookings are welcome.
For more information and to buy tickets, head to Ladysmith Shopping Centre's Facebook page @ladysmithshopping or visit www.ladysmithshoppingcentre.co.uk.