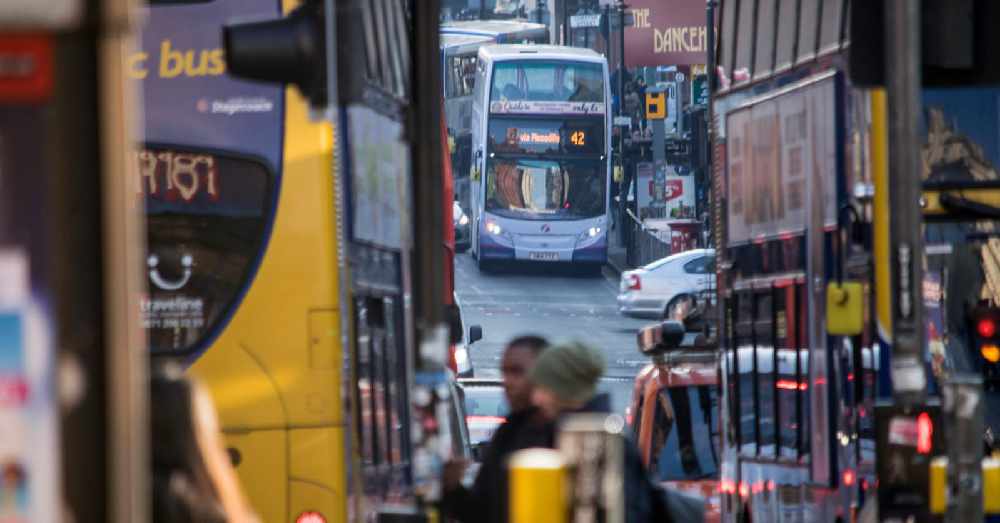 With thousands of people set to return to the workplace and education after the summer holidays, the Mayor of Greater Manchester is urging people to get behind the reopening of the region, get back to doing the things they love and think about their travel plans as part of a new campaign.
Andy Burnham has also urged people to keep following safety guidance when using public transport to help keep each other safe while travelling.
The It's Time campaign aims to support businesses across Greater Manchester, get people returning to work and school to consider their travel options and encourage more people to use public transport if possible and cycle or walk when they can.
Mr Burnham said: "The last 18 months have been tough. Many people have missed seeing their loved ones, or meeting friends, while businesses have had to reduce their hours, introduce strict health measures or close for long periods of time – putting huge strain on employers and employees alike.
"Public transport has run throughout the pandemic keeping essential workers moving and it remains clean, safe and reliable. Over the course of the pandemic we have stepped up cleaning on services, placed more staff out on the network to assist passengers and I have also asked that face coverings remain mandatory on Metrolink and in bus stations and Interchanges to help keep people safe.
"In addition, we have also just signed a major deal with LifeBuoy to ensure people have ongoing access to free hand sanitiser at more than 80 key locations across the bus and tram network. We want people to feel safe while using public transport, so measures like this are vitally important.
"We now need to see more people coming back on board – or trying public transport for the first time as we all come together to help support the recovery of the region. But I would urge passengers to also play their part and ask them to keep on being kind to one another by following the guidance to keep each other safe – including wearing face coverings on trams.
"We also know that how and when people travel may have changed and Metrolink, along with other transport operators have introduced a range of ticketing offers to ensure people can travel flexibly and affordably. New products like Bee Flex Weekly – guaranteeing you will never pay more than a seven-day travel pass for your journeys – simplify fares and offer better value for money.
"I hope the continuing focus on safety and flexible ticketing will encourage more people to leave their car at home and support businesses across Greater Manchester by getting out and enjoying everything the region has to offer."
The Bee Flex Weekly is the latest flexible ticketing solution introduced by Transport for Greater Manchester and joins the Bee Flex Daily, meaning passengers simply touch in and out using their contactless card or device for every journey, passengers will never pay more than a one-day or seven-day travelcard.
It joins other products including Clipper which provides customers with ten 1-day travelcards for the price of nine and Early Bird, which reduces the cost for people travelling before 7am or after 9:30am on weekdays.
Transport bosses are also reminding passengers to follow travel guidance to help keep each other safe:
You must wear a face covering, unless exempt if you are using the Metrolink network, bus stations or interchanges or using Ring and Ride services
You are expected to wear a face covering when using buses and trains or using taxis and private hire vehicles
Where possible open windows to maintain fresh air flow and ventilation
Clean your hands frequently by washing with soap and water or using hand sanitiser
Use contactless payment if you can
Services are likely to be busier - if you can, travel during quieter times
Consider walking or cycling, particularly for short trips
Please be kind and consider fellow passengers when travelling on public transport
Passengers can find more advice and info at www.tfgm.com/itstime.