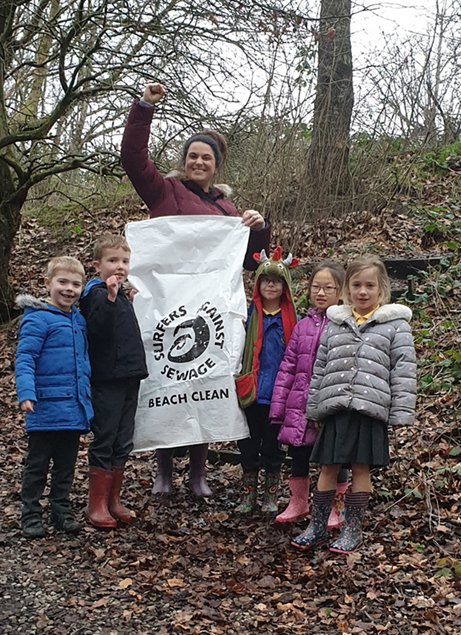 A pioneering Ashton primary school is running a campaign to help tackle climate change and reduce the school's carbon footprint.
Canon Burrows Church of England Primary School has been holding a plastic free week this week (6 to 10 January).
During the campaign, backed by Tameside Council, they have been encouraging pupils, parents and staff to cut the amount single-use plastics they use.
Canon Burrows was described as 'England's Greenest School' when they received the Eco Schools Lifetime Achievement Award at a ceremony back in December.
Kicking off the week, a whole school assembly was held on Monday, where pupils and teachers learned about how plastic waste harms the planet and what they can do to help.
A senior lecturer from Salford University has been running workshops, where children explored which plastics can be recycled.
Children and staff also made pledges on how they will reduce their plastic use themselves to benefit the planet.
During the week, pupils have been going round in 'trash mobs' picking up litter around the school grounds and the local area.
As part of the campaign, pupils have visited local shops and businesses to let them know about the week and encourage them to use less or no plastic. The children have also been learning about plogging (picking up litter while jogging) and encouraging family and friends to plog as well as writing letters to companies.
Additionally, the Oldham Road school supported pupils and staff to use fewer single-use plastic items in their lunch boxes to ensure everyone considered bringing alternative non-single-use plastic items with them. Children made their own beeswax wraps so they don't have to use clingfilm and foil in their packed lunches. Parents were also invited to a plastic-free packed lunch workshop.
Suzanne Fildes, Head Teacher at Canon Burrows, said: "We hope that our efforts will be enough so we can qualify as the first plastic free school in Manchester. We are always trying to make Canon Burrows as sustainable as possible and our drive to be plastic free is our next step on this journey."
Cllr Leanne Feeley, Tameside Council Executive Member for Lifelong Learning, said: "This is a fantastic initiative by Canon Burrows which will benefit the school and beyond thanks to the hard work of the pupils and staff. It's great that schools across our borough are teaching children why it's crucial that we all work together to protect the planet."