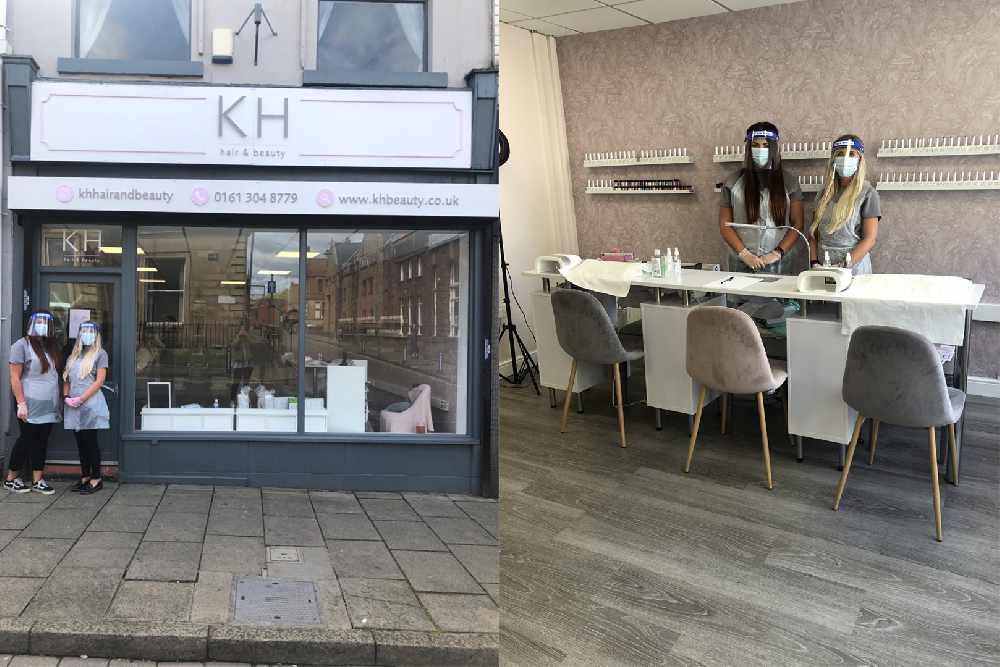 A hair and beauty studio in Stalybridge has accused the government of being "misogynistic" in their differing rules as businesses continue to reopen.
From today [Monday 13 July], beauty salons and those offering beauty services will be allowed to reopen to customers, albeit under increased restrictions.
It's a decision that will make it incredibly difficult for beauty salons such as KH Hair and Beauty. The studio on Melbourne Street in Stalybridge say that they're not allowed to undertake any treatments on the face - a decision that baffles them while barbers are allowed to cut hair and shave beards.
Kaya Faulds, 24, from the business, questioned where the government's priorities lie, saying: "These regulations are very sexist. How is it fair that men can get their facial hair groomed, but females cannot? We have many clients who suffer from Polycystic Ovary Syndrome (PCOS) which causes dark hair to grow from the face, specifically around the lip and chin which is unfortunately undesirable for females, but we cannot remove this for them because somehow that is more of a risk than doing it for males.
"Where lashes are concerned, the client and therapist can wear the necessary full PPE, but for beard trims there will be no mask worn for the client. Surely this is more high risk than other treatments which will be in full PPE?"
"We're allowed to open for beauty now, but we're not allowed to do any facial treatments.
"That means no eyebrows, eyelashes or lip and chin waxes.
"It's a big part of our business, we can do nails but eyelashes are such a big part.
"Hairdressers can stand infant of clients and do their hair, barbers can do beards but we cant?
"We still need to open though otherwise we can't earn.
"I understand they have to make the rules but it feels like the worlds back to normal now - you can go pub but we still can't work properly?
"It's so contradictory especially with haircuts and beard trims but we can't do ours even though it's safe."
Kaya explained that they current have four people working at the studio, but one who specialises in lashes won't be able to work due to the restrictions.
They've also had to limit the amount of people at the nail desk and in the premises at one time due to social distancing measures.
"Hairdressers will only be able to have one client at a time and you can't bring anyone with you to your appointment" she said.
"We've ordered lots of PPE - we're ready. It's cost a few hundred pounds at least.
"It's not ideal, we feel ad making clients have to pay an extra cost, but we're losing out on a lot of income so we're just putting a pound on the price to cover it.
"We've all done courses on making the salon COVID friendly and on sanitising - we've followed to guidelines from the government."