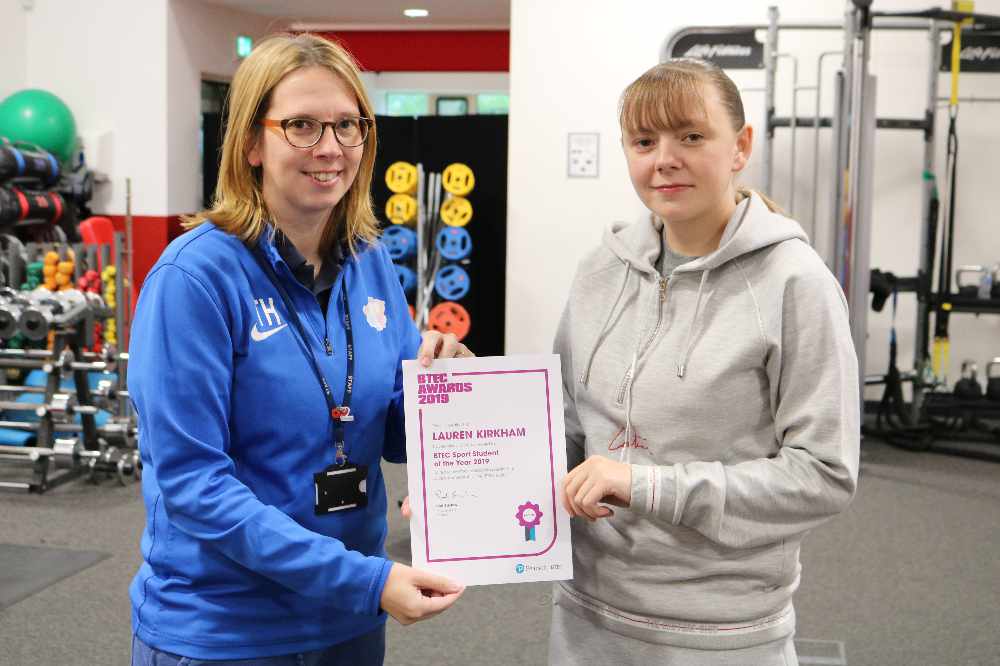 A former Tameside College and Droylsden Academy student has been recognised for her achievements at a national awards ceremony.
Lauren Kirkham was awarded a bronze sports student of the year at the Pearson BTEC awards 2019 in London.
Tameside College sports teacher Tracey Hobson nominated Lauren in recognition of her progression from entry level to achieving the highest grades at level three at the Ashton-based college.
Lauren, who is now studying psychology at Salford University, said: "Before starting college I didn't have the skills, either written or spoken, to be able to achieve the grades I wanted.
"But Tracey and the other sports teachers took the time to help, motivate and listen to me when I needed it. It's because of them that I have achieved this award and I'm very proud of where I am today."
Tracey said: "I am very proud of Lauren and she more than deserves this award. She has worked so hard and the progress in her learning and attitude has been massive. With a little encouragement, Lauren has become a model student and I firmly believe she has an amazing career ahead of her. Congratulations to her for winning this award."
To find out more about sports courses at Tameside College, visit www.tameside.ac.uk or call 0161 908 6600.