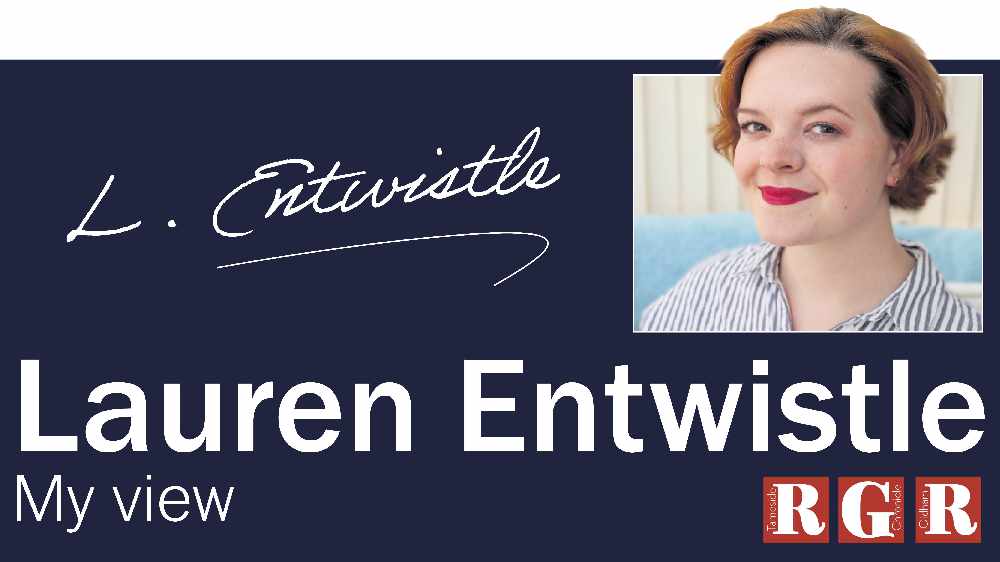 Glossop Chronicle and Tameside Reporter journalist Lauren Entwistle has her own column in the paper, giving her opinion on all kinds of subjects. This week, she talks teenagers and the need for us to support them growing up in these testing times.
Teenagers get a bad rep these days. Which, I think, has been true for most generations of adolescents throughout the ages: always walking the thin line of 'too much.' Too opinionated (on things they know nothing about) but also too distant, too self-absorbed in whatever tech has come to the forefront. They somehow manage to be too disrespectful while somehow incapable of creating a good enough ruckus - unlike the ones back in the day. And there are numerous ways to categorise 'back in the day.'
My heart goes out to them. I imagine it's tricky for Gen Z – the newest generation who are growing up during the latest instalment of 'uncertain times.' And I'm saying this as a 1997 baby, who technically has one foot in their camp and the other in Millennial classification. My lot were the first Internet generation. I vaguely remember the VHS and dial-up modem becoming outdated and switched in for DVDs, then the quick rise of smartphones and easily-accessible internet.
These things have understandably shaped us. So much information at our fingertips is glorious and gutting all at once – and as more and more of our lives shift online, I think it's a wonder that we have not become completely overwhelmed.
And as for the teens, I think they are truly making strides with what they are given, in light of a future that is narrowing due to a number of circumstances. Whether you agree with her or not (although I do not understand the vitriol thrown at a 17-year-old girl) Greta Thunberg is one of many Gen Z-ers actively using their voice for the betterment of the environment.
A vast majority are motivated for change and are out campaigning for it, having mobilised and making a real difference. Namely because they have seen a great deal, having learned from the circumstances of those before them and growing up in a rapidly changing social, political and economic climate.
I feel generations can often pit themselves against each other by way of suffering - that their own experiences and hardships mean that those growing up in 2020 have nothing on their plates. It's a mind-set that has been stoked from decade to decade, when really we should be supporting those that are set to step into our shoes.
After all, they're going to need all the help they can get.