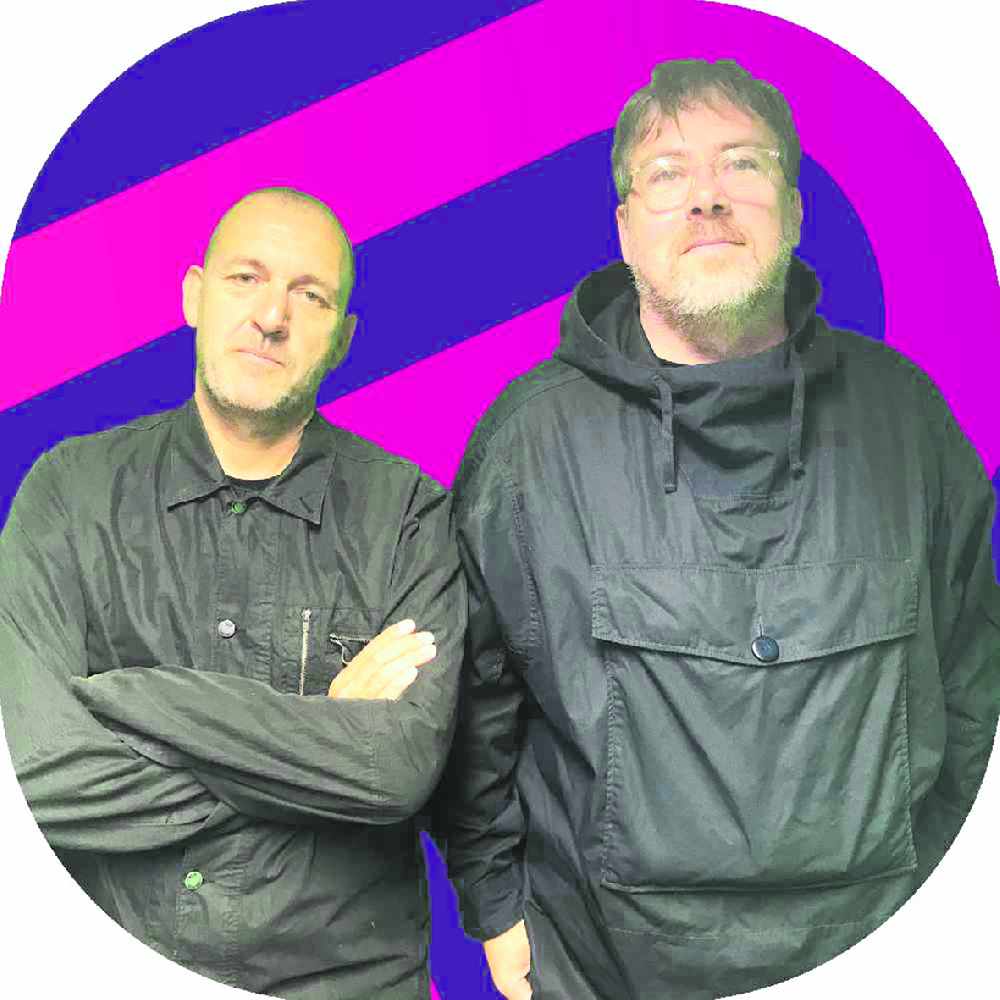 Tune in from 9pm every Sunday on Tameside Radio 103.6FM to catch up with Michael Taylor and Neil Summers. In the meantime, read their latest column here...
There was a moment during the England v Ukraine game last weekend that it struck, and from then on I simply couldn't get it out of my (lazy) head.
Every time the commentator referred to Ukraine defender Mykola Matviyenko, I heard 'Matt Bianco.'
Young Mykola wasn't even born when a jazz-pop band from London had a few hits, starting with their 1984 debut single Get Out Of Your Lazy Bed.
Some of the reaction was complimentary, people were downloading Matt Bianco tracks and sharing memories of their jazz, Latin-flavoured music. Others were less than kind.
I thought that they were great.
I say 'they' because while the name seems to suggest that they were a band led by Matt, the son of Mr and Mrs Bianco, they were in fact an ensemble, led by their main member and front man Mark Reilly, and Danny White (keyboard), Kito Poncioni (bass) – all of whom had just left art-pop group Blue Rondo A La Turk – and the vocalist was Basia Trzetrzelewska.
I may have been late to this particular party, as apparently it started on Tuesday night when Ukraine beat Sweden at Hampden Park, Glasgow, to secure their date with destiny - and disaster - in Rome.
Thing is, I was in Glasgow watching that game, which is a fact wholly irrelevant to this story, but I thought I'd drop it in anyway.
By a remarkable coincidence we played a summer breezy remix of Half a Minute, their fourth single from 1984, on last week's show.
For me, Matt Bianco inhabit a particular time and place of music that represented part of my transition from punk and new wave into more sophisticated (possibly pretentious) pop music.
Paul Weller had broken up The Jam and formed the Style Council, and Instead of railing against Eton Rifles, and rockets and guns, he'd taken to free form jazz, white trousers, loafers and cafes in Paris.
At a stroke, he opened our ears to new music.
I'd never heard the label 'sophisti-pop' before, but it has its own Wikipedia page, so it must be a thing, where it's described as a subgenre of pop music, which includes mid-1980s music that took on board elements of jazz, soul and pop, using keyboards, synthesizers, and very polished production arrangements.
In the dock for this style of music are Roxy Music, Denton's finest Simply Red, Sade, The Style Council and Swing Out Sister, another regular on our show. And, of course, Matt Bianco.
However, as well as that, and the spurious connection to an international footballer, the other long standing legacy for Matt Bianco, sadly, is the expletive loaded phone-in from a viewer 'Simon' on Saturday Superstore, a BBC kids TV show.
Not only did it make my pal Brian spit out his Vimto at the time, as he confessed on Twitter last week, but it also required BBC phone-ins to have a seven-second delay, in case Simon, or anyone else wanted their moment of notoriety on a phone-in.
That said, if you want to say anything like that to me and Neil now you could just get on Twitter.
Frankly we'd be flattered at the attention. @marpleleaf @NeilSummers_ @tamesideRadio
You can listen to Michael Taylor and Neil Summers on Music Therapy on Tameside Radio 103.6FM on Sunday evenings from 9pm to 11pm. Click here to subscribe and catch up on previous shows.
Read more from the Tameside Reporter
Click here for more of the latest news
Click here to read the latest edition of the paper online
Click here to find out where you can pick up a copy of the paper