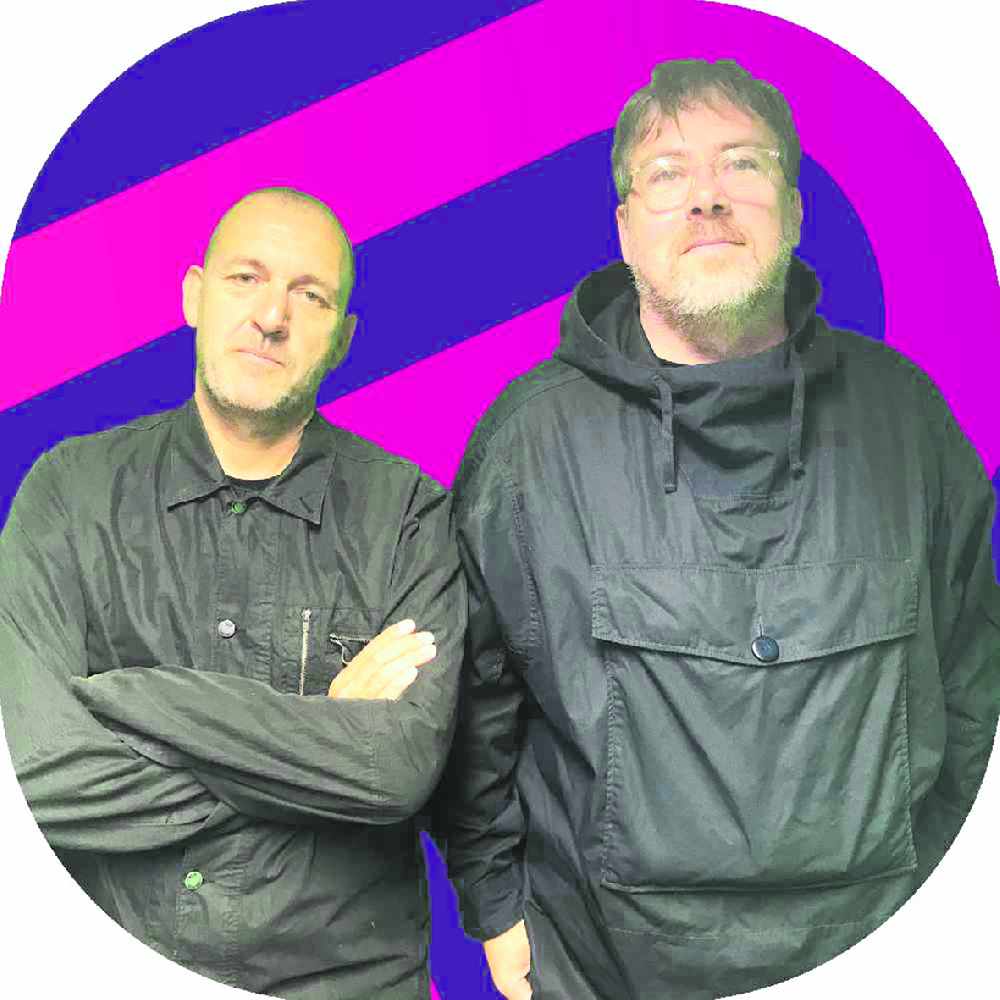 Tune in from 9pm every Sunday on Tameside Radio 103.6FM to catch up with Michael Taylor and Neil Summers. In the meantime, read their latest column here...
We all hoped that an England win last weekend would have been a moment of unity and renewal.
Thousands of people singing Neil Diamond's Sweet Caroline brought such joy.
Three Lions is a great people's song that is tinged with disappointment and optimism in equal measure. Even Atomic Kitten made a bit of a comeback.
Instead, just like the near miss of the 2018 World Cup, it's just given so many people the opportunity to amplify so much that is wrong and unpleasant about our society.
Sport, like music, like any kind of culture, should have the ability to force us to take these things of beauty and help us to celebrate what it is to be English.
The England football team under Gareth Southgate has made many reconsider our relationship with England as a nation.
It also thrust forward a team of such diversity, dignity and talent that it had to stand for something to unite us.
As he did in Russia in 2018, Southgate grasped the bigger picture when we said how much pain and division blighted the country, something that has been even more pronounced after 18 months of Covid and lockdowns. But it seems like the Euro 2020 experience hasn't ended the culture war, but made it worse.
It isn't just the actions and attitudes of people who deface Marcus Rashford's mural, storm the gates of Wembley, but the ones who have a ready-made platform on whatever social media channels they prefer to use to share ill-thought outbursts of hate.
I used to be a prolific user of Twitter, but over the last couple of years, it's become so full of outrage and tribal shouting that it's become unbearable.
At first, I decided to observe, rather than participate. I can't quite bring myself to delete my presence, and I do need the platform when I want to punt out a blog or article (like this) so I block the most aggro people who seem to love loading onto the conveyor belt of outrage and easing it out of my field of vision.
But does social media reflect society? Where else can we find evidence of everyday behaviours that these attitudes and feelings are those of a minority of idiots?
Is it shown in how people drive, how they behave towards each other and respect their individual feelings and personal space?
So too do the measurement of social virtues we would consider to be good: manners, contributing time to good causes, giving to charity, courteous driving habits, tolerance of criminal behaviour, drinking to excess and the acceptance of the resulting behaviour as ok.
It was always a tall order to load that weight of expectation onto Gareth Southgate and the England football team to bring the country together.
Hopefully next week I can find the headspace to find love and beauty in music again.
To celebrate new music and old, and to think of the times where we can get together and share our culture in an optimistic and fun way.
It's a shame that football couldn't bring that home, but we can't give up on a happier England achieved by other means.
Read more from the Tameside Reporter
Click here for more of the latest news
Click here to read the latest edition of the paper online
Click here to find out where you can pick up a copy of the paper