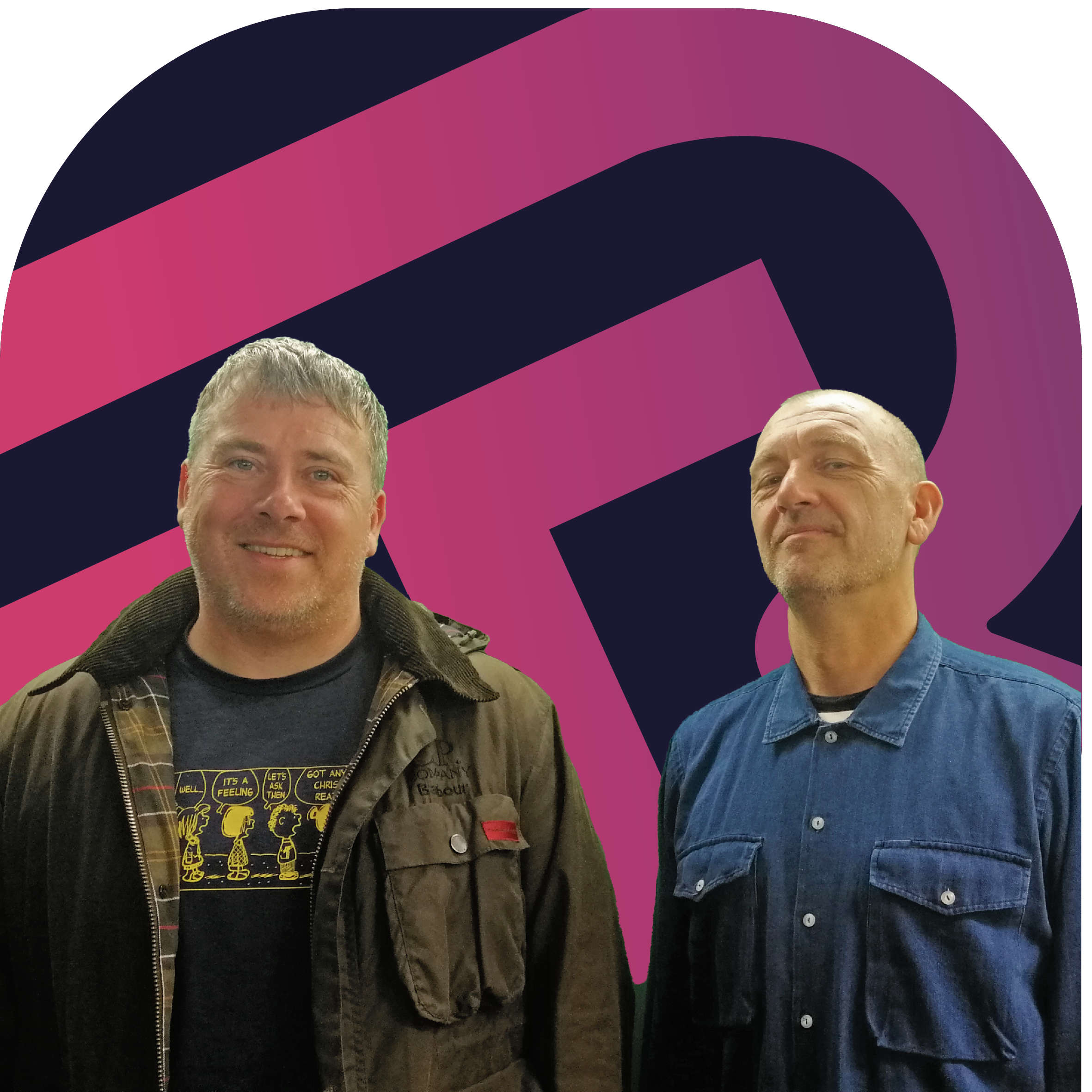 Tune in from 9pm every Sunday on Tameside Radio 103.6FM to catch up with Michael Taylor and Neil Summers, but for now read their latest column here...
Music and fashion are so inextricably linked that you can show me a picture of a band from the 1980s and 1990s and there's a good chance I can tell you how they'll sound based on what they look like.
Similarly, a certain style of dress can help you pinpoint someone's age as much as their style of dress.
Over the last couple of weeks Neil has been involved in the launch of the new Pretty Green store in Manchester's King Street.
The clothing brand wears its musical roots proudly, boasting that it has an authenticity borne of a deep understanding of that culture and the things that make it relevant today.
Founded in 2009 by Liam Gallagher of Oasis, one of the most iconic frontmen in music, the brand bridges people's love of music and fashion. It also helps that it was named after a track by The Jam.
It's that casual, practical style that feels very authentically Manchester: simple, classic clothing with a modern twist.
The brand has now returned to the city after a rocky few years with a really smart range of clobber, with a strong emphasis on practical and stylish jackets for everything the Manchester weather can chuck at you. Something with pockets, hoods, detailing and protection that will serve you as well at an outdoor gig, as it would on the football terraces.
Neil's contribution has been to make a short film with a host of Manchester faces, including Bez from the Happy Mondays, Clint Boon of the Inspiral Carpets and a music fan and Clarks Wallabee wearing dude called Andy Burnham, amongst many others. They all have a snappy take on the Manc look, the attitude, swagger and unique composites that make up the overall identity.
We were also both lucky enough to get invitations to hotfoot it over to Darwen in Lancashire last week for the launch of a new exhibition with the iconic Italian brand CP Company, as part of its 50th anniversary celebrations, the 'Cinquanta' as part of the British Textile Biennial, which ends this weekend.
Historically Darwen was the original birthplace of professional football and the north west of England has particularly strong ties with CP Company through the subculture and fashions that surround the sport.
This Italian brand has been a mainstay staple label of British football supporters and has been adopted by working-class youths for decades now.
But musical subcultures were also firmly on display at the launch event too with several DJs, three members of the Happy Mondays - Rowetta, Bez and Shaun Ryder - as well as the rapper Goldie sporting the same camouflage goggle jacket like the one modelled by England and Manchester United footballer Luke Shaw on a mural in the centre of Darwen.
It was fantastic to see a town like Darwen having the confidence to host something like this, and it should be an inspiration to towns and communities around Tameside and Glossop that they too have a heritage worth celebrating that can play a big part in their own ambitions for the future.
You can listen to Michael Taylor and Neil Summers on Music Therapy on Tameside Radio 103.6FM on Sunday evenings from 9pm to 11pm. Click here to subscribe and catch up on previous shows.
Read more from the Tameside Reporter
Click here for more of the latest news
Click here to read the latest edition of the paper online
Click here to find out where you can pick up a copy of the paper