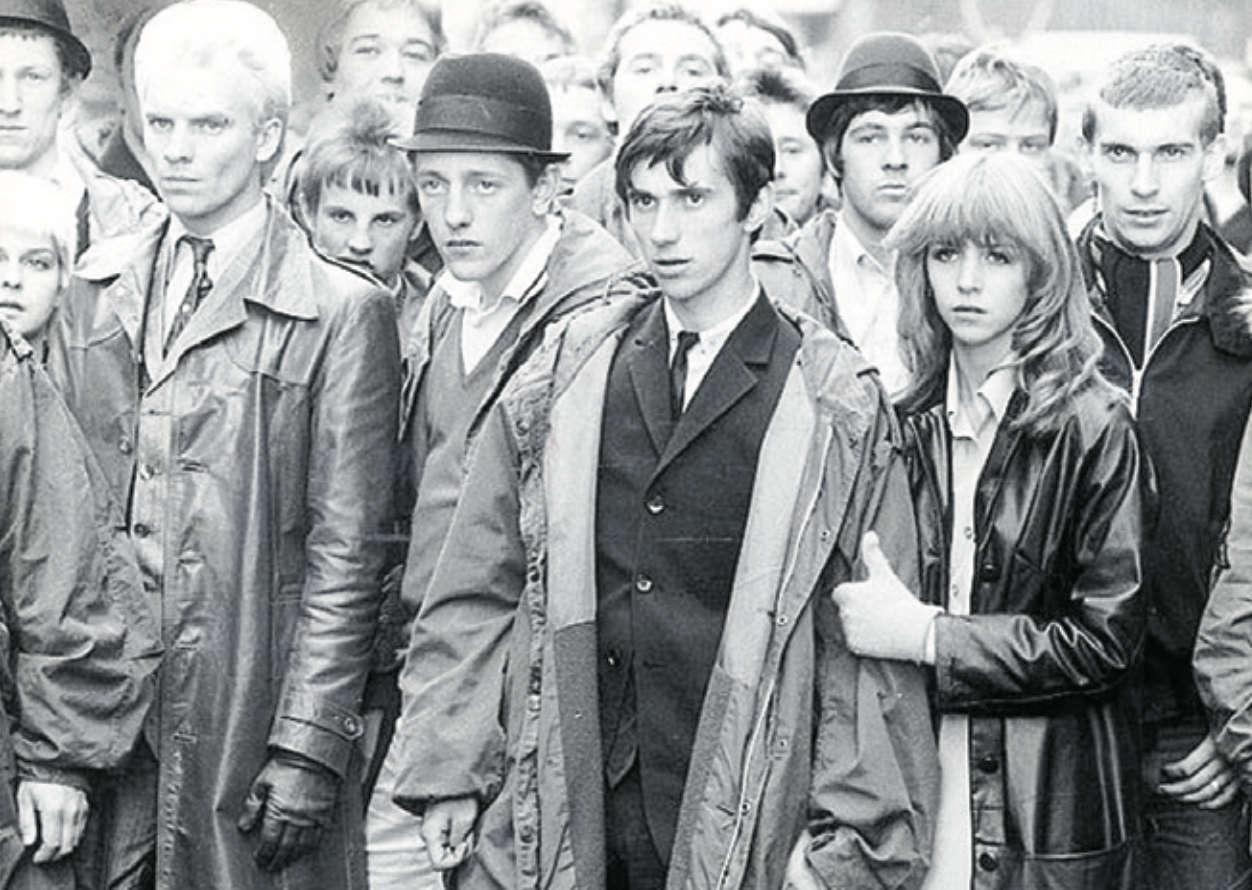 CULTURAL STORM: Cool look was short-lived.
When we were growing up in the '70s and '80s if you were into music you tended to be part of a tribe, writes Michael Taylor.
There were punks, heavy rockers, skinheads, hippies and, for a brief burst of time, there was the march of the Mods.
It was a movement in youth culture that sought to revive the Mod look of the 1960s. Sharp suits, short hair, bowling shoes or loafers or suede desert boots, and the staple of that look - a Fred Perry tennis shirt with the buttons done up to the top. Topped off with an ex-army fishtail green parka.
Mods in the '60s were lovers of music like ska from Jamaica, and soul music like the very danceable Tamla Motown sound of Detroit.
A tuneful form of guitar-based rock music emerged as well, that was best expressed by The Who, but also the Small Faces, the Kinks and the Animals.
Mods were also more likely to be part of the smart new generation of office and shop workers in London's West End. They also preferred Vespa and Lambretta scooters with their clean running hidden engines.
You wouldn't want to get engine oil on your white sta-press trousers.
The inspiration for the revival came about because of a perfect storm of three cultural winds blowing at the time.
One was Paul Weller and The Jam. The Woking-based trio burst into the charts on the back of punk, but looked as unpick as it was possible to, with their black suits and ties, white shirts and bowling shoes.
Second was the film Quadrophenia, released in cinemas in 1979 and showing the excitement of the battles on the beaches between the Mods and the Rockers, and centring on the life of Jimmy, played by Phil Daniels, just one who started a lucrative career amidst a cast of household British actors and faces.
Thirdly there was Two Tone. Not strictly a mod movement, but as a label promoting ska music, it gave a deeper musical base with such brilliant artists as The Specials, Selecter, Madness and The Beat.
Pretty soon the new generation of mods were copying their parents and aunties and uncles and descending on seaside resorts on their scooters.
They also grew their own bands. Probably the best two were Secret Affair and The Chords.
Last week on the show, we played a couple of songs from them - My World and The British Way of Life - and they really blew me away as I remembered how good they were.
Sounding very much like The Who, even a smattering of The Stone Roses, and definitely like The Jam.
The problem these bands faced, however, was that they were too closely associated with a movement that quickly faded and died.
The look was too uniform, too purist. Secret Affair in particular were deliberately elitist. It became a bit naff after a very short while as more individual styles took over.
There were trace elements of the Mod look in what we later called 'casuals' who tended to gravitate around football as much as they were music fans.
It's other problem, if we're honest, is that mod is short for modernist, it's about moving forward, not living in the past. The true Mods, you could argue, had already moved on.
You can listen to Michael Taylor and Neil Summers on Music Therapy on Tameside Radio 103.6FM on Sunday evenings from 9pm to 11pm. Click here to subscribe and catch up on previous shows.
Read more from the Tameside Reporter
Click here for more of the latest news
Click here to read the latest edition of the paper online
Click here to find out where you can pick up a copy of the paper