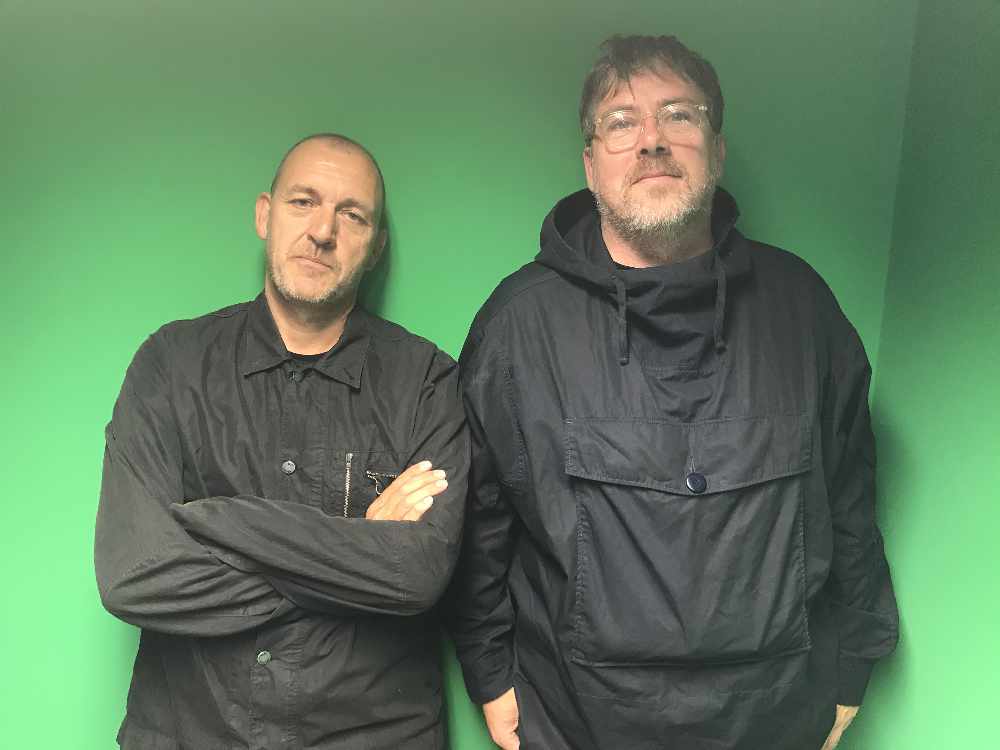 Tune in to Tameside Radio on Sunday evenings from 9pm for Music Therapy to unwind with Michael Taylor and Neil Summers. In the meantime, have a read of their latest words for the Tameside Reporter...
All good music and youth movements have a film or a documentary to tell the story.
Much about what we know of the mods and the rockers in the '60s comes courtesy of the film Quadrophenia.
And I've written before about how the fixed image of Manchester's first and second musical acts were formed by the film Carry On Factory Records, sorry, 24 Hour Party People.
They are fictionalised accounts, but we're also in something of a golden age of the music documentary at the moment.
Three of the best I've seen are Amy (2020) about Amy Winehouse, Oasis: Supersonic (2016) and The Filth and the Fury (2000) about punk.
A new film - hopefully coming out soon - All We Wanna Do Is Dance is the definitive story of the world's last great youth culture, acid house.
It was a culture that didn't just change the way we would party, but it revolutionised the way we live, love and even think. A culture that brought people together under one beat, irrespective of class, race or sexuality.
One of the memories many people have is how it was a much mellower scene than the aggro '80s and you'd see football hooligans who'd previously started fights, in embraces with their former rivals, from Stoke, to Manchester, to East London. Substances may have been involved, but for a time it felt another world was possible.
What's different about this film is the access. It isn't just some bloke from Love Island pretending they remember some rave somewhere, but director Gordon Mason was there as the scene exploded capturing it on his video camera and added in over 60 interviews from well known faces of today.
It spans the centres of the acid house scene from Chicago to Manchester, London to Ibiza.
Mixed in is never-seen-before footage of clubs like Manchester's Haçienda, along with legendary raves like Energy, Helter Skelter, World Dance and Joy.
Like any great party, All We Wanna Do Is Dance has a killer soundtrack.
DJ 'Evil' Eddie Richards - one of the first DJs outside Chicago to champion house music - delivers a non-stop mix of classics that's every bit as mesmerising as the footage it accompanies.
The narration is provided by house music's greatest male singer, Robert Owens - whose soothing tones provide context, drama and passion.
All We Wanna Do Is Dance is many things: a high-octane music movie, a unique social history documentary and even an adventure story crammed with madcap characters, rebels and outcasts.
But more than anything else, it's a tale about ordinary people achieving extraordinary things.
However, it just needs help with funding to take the film to completion which will cover the final archive and music clearance payments before we get to see it in cinemas or on Netflix.
A crowdfunding campaign to try and secure £25,000 has been set up and donors are offered very cool t-shirts and posters by renowned clubland artist Mark Wigan as rewards.
I really hope it gets made as it's a scene that has had a profound impact on clubbing and music, including on the tunes we play on our show.
You can listen to Michael Taylor and Neil Summers on Music Therapy on Tameside Radio 103.6FM on Sunday evenings from 9pm to 11pm. Click here to subscribe and catch up on previous shows.
Read more from the Tameside Reporter
Click here for more of the latest news
Click here to read the latest edition of the paper online
Click here to find out where you can pick up a copy of the paper