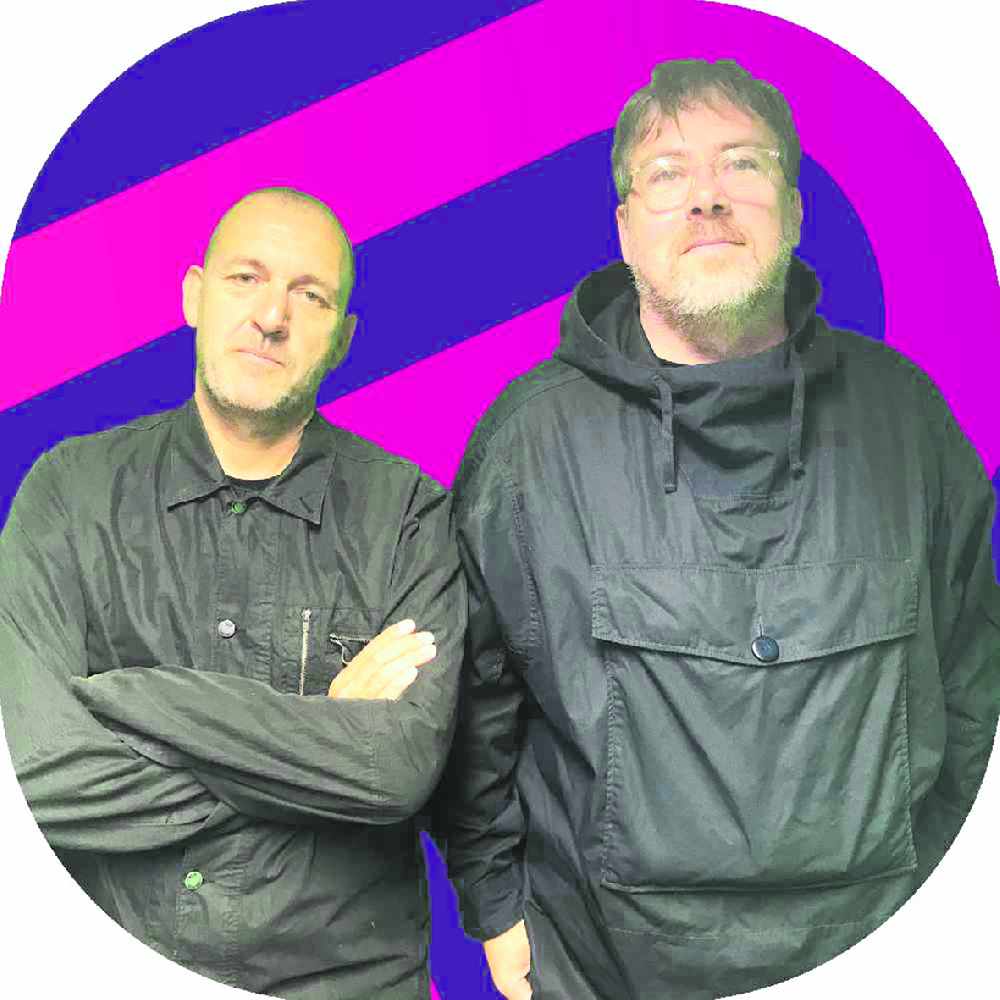 Michael Taylor (left) and Neil Summers.
Michael Taylor takes a look at the Eurovision Song Contest and suggests how we should pick our entries in the future...
This week's Eurovision row is a microcosm of our confused sense of identity. And it shows how powerful music can be a force for cultural power, if only we know what to do with it.
Within minutes of the obvious scenario unfolding - that the UK's James Newman was going to be humiliated - social media pundits and serious musical commentators alike were contributing their own solutions.
It wasn't always like this. In the 1990s, we were in the top 10 every year bar one, including winning it in 1997 with Katrina and the Waves (who I thought of as Canadian anyway).
But still, since then it's been pretty much a disaster every year. We've only had two who've done respectably enough to get in the top 10 since 2000, and there have been five last-place finishes, including this one.
I've never watched any of the TV talent shows like X Factor and The Voice, so I can't say I would describe poor old James Newman as an X Factor reject. He's actually won a Brit Award in the past. But he was truly humiliated, not only did he end up in last place, he didn't receive a single point.
He was even beaten by a German soloist who took me right back to Channel 4's Eurotrash show from the 1990s, where the continent's eccentrics had a stage.
One attention seeking troll, who I'm not going to dignify by naming, said the UK should get Ed Sheeran and Adele to duet to a song written by Chris Martin of Coldplay. Personally, I couldn't think of anything worse.
Frankly, there lies the problem. The UK has got itself culturally into an us versus them stand-off that doesn't actually think about how to win, or even about how to make taking part look like we take it seriously. Typified by Amanda Holden proudly displaying our collective lack of language skills when she had ONE JOB - to not make us look stupid.
It's basically a time to blame Jonny Foreigner, wish we could have left Eurovision as part of Brexit, as it's all some dark conspiracy against Mother England.
In the end you have a solution that's the musical equivalent of sending in a gunboat or shouting at them VERY SLOWLY.
Jon Robb, music writer and muscular front man with Goldblade, lamented the approach at a time when our musical output has never been more popular, more eclectic, or more universally appreciated.
On his excellent Louder Than War blog he helpfully suggested throwing caution to the wind: "Whether it's the best from the drill or grime scenes, or some of the great pop we do like a Charli XCX or cutting-edge indie like LIINES or Dry Cleaning – let's show the huge audience what we do best and even if they get nil points I bet you that it will give them a platform for their music."
I agree with Jon, if only to spare us Ed and Adele.
I watched it all with wry amusement. Some were terrible, some were odd, but the ones that did well at least did so with conviction, backing up Jon's point.
Including, of course, the winner; an Italian heavy metal band. But also those who ran them close, a French traditional chanteuse, and a Swiss pub singer who's popularity reminded me why I always, always, call it wrong.
You can listen to Michael Taylor and Neil Summers on Music Therapy on Tameside Radio 103.6FM on Sunday evenings from 9pm to 11pm. Click here to subscribe and catch up on previous shows.
Read more from the Tameside Reporter
Click here for more of the latest news
Click here to read the latest edition of the paper online
Click here to find out where you can pick up a copy of the paper