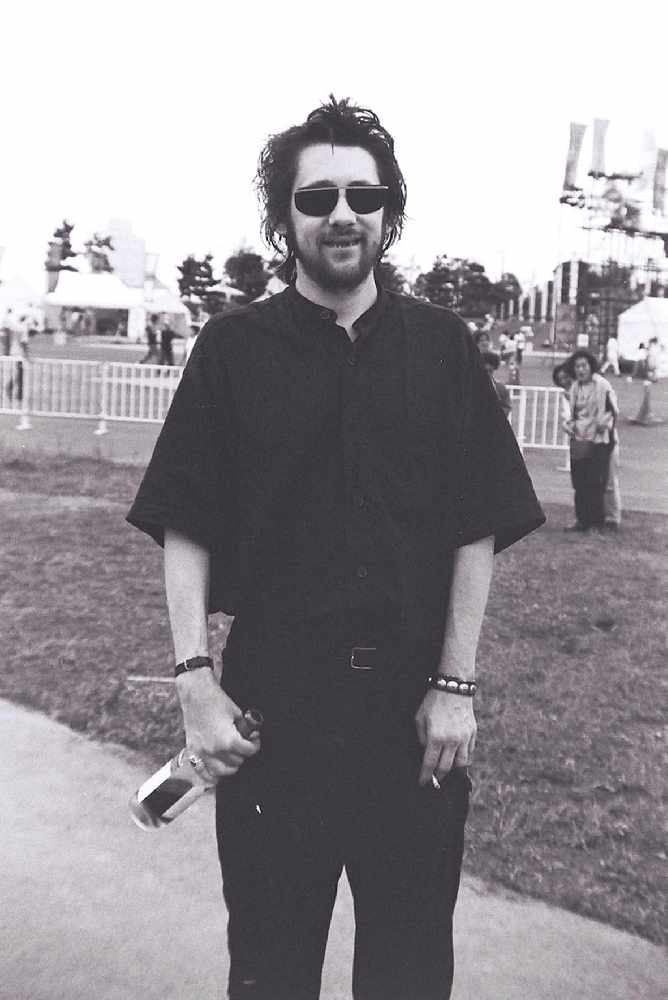 This week's Music Therapy column reflects on a singer who redefined Irish music for the 20th century.
We seem to be in some kind of golden age of the rock music documentary at the moment.
Maybe it's because we get to watch a lot of telly during this never ending lockdown, but also because some of our most interesting characters have been persuaded to open up their archives, and their hearts, to let some very capable film makers help them create a fuller legacy.
Last week we ended our Music Therapy show by playing A Rainy Night in Soho by The Pogues.
We'd both watched Crock of Gold, A Few Rounds with Shane MacGowan, a quite fantastic documentary on the Pogues' frontman and frankly a genius of a songwriter.
It was made by a film maker called Julien Temple, who I first came across when he directed The Great Rock 'n' Roll Swindle, a rough and ready retelling of the story of the Sex Pistols in 1980.
He's gone on to make some really amazing films with the likes of Keith Richards, Madness, a film about the Ibiza scene in the '90s, and harbours ambitions to make a film about the contribution and life of Ray Davies from the Kinks.
He's clearly not afraid of taking on tough challenges. There can't have been many tougher than trying to get much sense out of poor Shane.
The ravages of drink have clearly taken a heavy toll on him and he didn't want to be directly interviewed for the film at all. Instead Temple hovers around the periphery of Shane in the company of people he will supposedly be more trusting of.
Sometimes this just feels really, painfully, awkward, such as when he's very snappy at the Ivor Novello Awards, and in a pub with Bobby Gillespie from Primal Scream. Shane does speak freely to the actor Johnny Depp, who recorded their chats on an old fashioned dictafone. It shouldn't work, but it does. Partly that's because Temple is good at making good use of what he had. He directs some very atmospheric films of Irish rural life, weaves in some well-sourced archive footage, and commissions animations that very much feel they're from the same comic universe as The Great Rock 'n' Roll Swindle.
I wasn't always comfortable watching it, to be honest. I didn't always feel that some people around Shane always had his best interests at heart, pretty much the story of his life, since he was plied with cigarettes and alcohol at the age of six.
The one really surprising interaction was when the camera cut to Shane in his living room in his house in Ireland sat across from Gerry Adams, the veteran Republican leader. Their conversation about Irish identity and history was fascinating, and Adams seemed to appreciate his depths and creativity.
That was important because what the film actually reminded us is that Shane MacGowan redefined Irish music for the late 20th century, specifically by connecting it to the diaspora, the Irish abroad.
If you think of the three greatest songs of an impressive back catalogue they speak to that, Body of An American, Thousands Are Sailing and, of course, Fairytale of New York.
Incidentally, Shane says at one point that he hates it, on another that it's their Bohemian Rhapsody.
But as Don McLean said when asked what American Pie meant, he supposedly said: "I'll tell you what it means to me. It means I'll never have to do a day's work again."
Maybe for Shane that's been less of a blessing, and more of a curse, but also his salvation.
You can listen to Michael Taylor and Neil Summers on Music Therapy on Tameside Radio 103.6FM on Sunday evenings from 9pm to 11pm. Click here to subscribe and catch up on previous shows.
Read more from the Tameside Reporter
Click here for more of the latest news
Click here to read the latest edition of the paper online
Click here to find out where you can pick up a copy of the paper